Our instructors have over 300+ years of HVAC industry knowledge and experience.
We offer online and instructor-led training to fit your schedule and learning needs.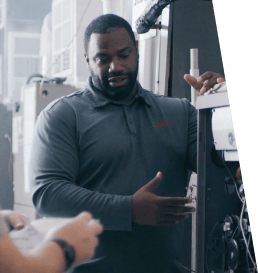 Featured HVAC Courses
Technical, sales and business training in a classroom setting, led by experienced instructors who are dedicated to helping you succeed in your HVAC career.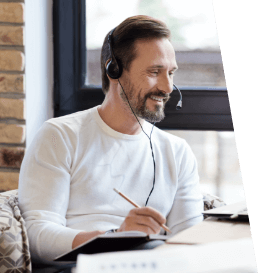 Access My Learning
Our online HVAC training is available 24/7/365, on-demand with over 400+ courses at your fingertips. Click to explore our online learning center.
13% job growth in the HVAC industry, through 2028.
180,000 HVAC workers needed by 2025*
*Contracting Business
46,300 new HVAC tech and installer jobs projected, through 2028.
Featured HVAC Course
BuildATech®
The BuildATech program is designed as a career ladder course with two distinct levels. Each three-week session is deeply focused on what participants need to know for that specific level. Send your techs to the right training for where they are in their careers and get them back into the field in just three weeks.
BuildATech® Level 1
BuildATech® Level 2
BuildATech®
I want to tell you what an awesome program BuildATech® is. My nineteen-year-old son went through it last March and he's performing like a star.
Keith Saunders
Aire Serv Heating and Cooling, Waco, TX
BuildASalesperson™
As an AC novice, I came into this class with only the most basic understanding of how an air conditioner works. Working with the team at Lennox, I now feel confident and proficient as an HVAC professional.
Gregory Snavely
Mr. Fireplace Patio & Spa, Melbourne, FL
BuildAnInstaller™
Learning the how/why of the system was a big help. Knowing the science and processes involved make understanding set up and troubleshooting much easier.
Alex Keedy
Peter Levi Plumbing, San Rafael, CA