Keynote speaker
Walter Bond
Former NBA player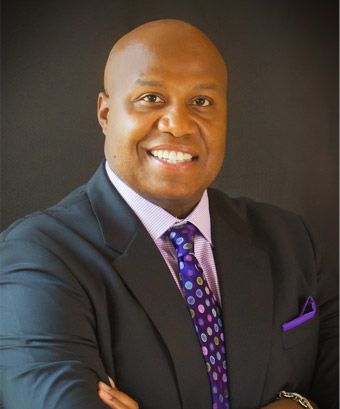 Keynote address
Think, execute, dominate!
---
Walter's mastery in two different global industries has made him an authority on peak performance. Walter has delivered his entertaining and dynamic message to companies and associations throughout the United States, Canada, Mexico, the Caribbean and Europe.
Walter's passion for personal development has been anchored by his professional basketball career. Although a reserve throughout his college basketball career at the University of Minnesota, Bond miraculously enjoyed an eight year career while spending time as a shooting guard for teams such as the Dallas Mavericks, Utah Jazz and Detroit Pistons. This is where he learned peak performance truths that he has also applied to a wildly successful speaking career.
Bond's college basketball career did not say NBA at all. Only hard work, dedication and commitment got him there. That mentality is what he wants to share with your audience. Whether it's a new product launch, hitting sales goals, gelling as a team Bond is passionate about sharing his 31 Truths to Boost Peak Performance.
Get inspired
Main Stage Speakers!
---
One of the greatest things we see every year at our meetings are groups of dealers sitting or standing around a table debating and discussing an issue that they're passionate about. Everyone has a point of view and personal experience, while someone always has a proven solution. That's one of the great values that comes from attending Lennox LIVE.
Tom Towe - Director, Brand Management
your
Return on investment
---
ROI "…the benefit to an investor, resulting from an investment of some resource"

Industry insights
The HVAC consumers of today are changing how they shop and buy faster than at any time in our history. Our team of experts is working with industry research studies, our full service ad agency partners and our training group to keep you up to date with current data. And from that data, we will provide you with insights and suggestions to inform your marketing and sales process, to make you the big winner in your market. Let Lennox LIVE be your annual source for the pulse of our industry.

business Growth
The Lennox LIVE breakout experience is a more intimate conference setting that allows you to choose topics most relevant to addressing the current needs of your HVAC business. Choose from topics like "Measuring your Marketing ROI", "A Model for HVAC Business Profitability", "Be the Employer of Choice in your Market", and "KPI 202". Then take what you learn back to your business to address your challenges and grow your sales.

Vendor showcase
Lennox LIVE is the largest annual gathering of vendors, trainers, and industry experts at a manufacturer sponsored event in the HVAC industry. Come, network with industry professionals and spend time in conversation with your peers. Share your expertise, seek input and advice from others, and grow the foundation of your knowledge about how to win in business! Check in with our vendors as some will be offering event specific specials as well as giveaways, games, and a chance to win some exciting prizes.

Peer connections
Do you ever wish you just had someone in the industry with a proven solution to your problem to talk to? Dealers come to Lennox LIVE every year and build relationships with new friends and peers who one day will help them solve a problem. And the great news is, the problem solving and networking is a two way street. Everyone benefits from professional peer friendships of first quality business owners. Come to Lennox LIVE 17, talk shop, share ideas and trade stories, all while enjoying great food, receiving valuable content, and having a great time.

Location, location
Consider extending your trip for a few fun days in the city. Bring the family to experience the fun, history, education, art and architecture of your meeting local. Admission to many historical sites, museums and local attractions are free. Others do require a small investment. Check out our local attractions page for more suggestions.

Looking forward
Lennox® is proud to provide our customers and attendees with industry insight and a forward looking view of the market, economy and government forces impacting small, medium and large HVAC businesses. Our GM Gary Bedard will provide a look back at 2016 and a look forward through the lens of business, investors and government regulations. You'll also be addressed by thought leaders in product development, marketing, training and human relations management. There is something for everyone in your business, bring your team.
Innovation is where information, imagination and initiative come together. At Lennox®, innovation has always been a core value that drives us.
John Whinery, Vice President, Product management
There's nothing better than seeing a customer internalize some new program or tool or information and start to apply it to different parts of their business, in their mind right in front of you. You never know where it might happen – the showcase, main stage or in a breakout, but when you see it, you can feel the excitement.
Scott Lindsey – Director, Merchandising
hvac community
vendor showcase
---
Dozens of HVAC industry's leading brands and innovators have booths at Lennox LIVE. Previous vendors have included:














Education is learning, it's training, it's the transfer of knowledge. Learning and training never stop.
Quan Nguyen – Vice President, Residential Marketing
Fire & Ice
Day two is going to be big! Awesome breakout content, leading edge marketing vision, executive panel insights and a remarkable keynote speaker highlight the day. Make plans to finish the day strong at our first ever, "Fire and Ice Wrap Party."
LennoxLIVE is growing and evolving. The standard agenda for the meeting is expanding as we continue to add value. It's important for conference participants to stay. Following Walter Bond's keynote message, Quan Nguyen, Vice President of Marketing, will deliver another brief, but inspiring close before directing you to the finale with food, beverages and fellowship! Consider it a celebration of two awesome days of learning, networking and growth. We'll celebrate with a fun, casual, "come as you are" atmosphere. The party will include great music and dancing. Please join us to relax and unwind, or use the time to finish up those networking conversations and think about what you're going to do with all that great, new knowledge when you return to your business.
How can you not love a meeting dedicated to teaching and learning. Have you seen a Dealer so fired up about something new, that they can't wait to get back to their business to put it into action? I have, in fact I see it every year at every single meeting we hold. We're bringing big value to every meeting!
Mike Moore – Director, HVAC Learning Solutions