New Product Aire-Flo 4AC14L
Dependable operation and long-lasting quality from the brand you trust.
The
New

Aire-Flo®

4AC14L Air Conditioner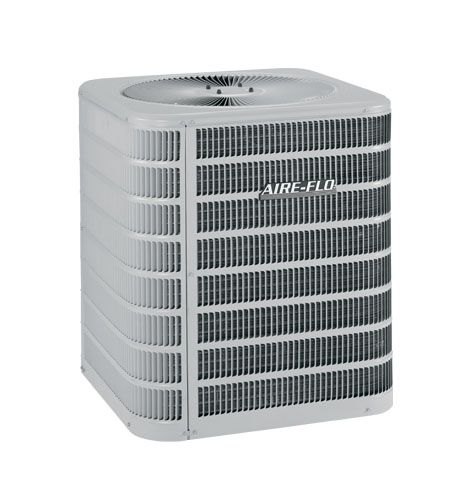 The new Aire-Flo® 4AC14L air conditioner delivers reliable and effective cooling, even in the toughest outdoor conditions.
Featuring an all-aluminum condenser coil, the 4AC14L is ruggedly designed, durable and backed by a company you can trust.




DURABLE DESIGN
The corrosion-resistant steel cabinet and durable all-aluminum condenser coil provide years of trouble-free operation, even in harsh conditions.

RELIABLE OPERATION
Made with quality components, every single unit is factory tested for leaks and proper operation to ensure trouble-free, long-lasting performance.
With a 14 SEER energy rating and a 10-year limited warranty, the 4AC14L provides homeowners with energy-efficient operation, backed by the trusted Aire-Flo brand.

EASY TO SERVICE
We've stocked more critical parts at select Lennox PartsPlus® Stores, so you can get the parts you need, exactly when you need them.
4AC14L TRAINING

ONLINE TRAINING
This course module is designed to aquaint technicians with the features and components of the AIRE-FLO 4AC14L and describe procedures for maintenance and service.
| Description | Model | Catalog Number | |
| --- | --- | --- | --- |
| 4AC14L18P Condenser / 1.5-ton / 230V | 4AC14L18P | 14A58 | Shop Now |
| 4AC14L24P Condenser / 2-ton / 230V | 4AC14L24P | 14A59 | Shop Now |
| 4AC14L30P Condenser / 2.5-ton / 230V | 4AC14L30P | 14A60 | Shop Now |
| 4AC14L36P Condenser / 3-ton / 230V | 4AC14L36P | 14A61 | Shop Now |
| 4AC14L42P Condenser / 3.5-ton / 230V | 4AC14L42P | 14A62 | Shop Now |
| 4AC14L48P Condenser / 4-ton / 230V | 4AC14L48P | 14A63 | Shop Now |
| 4AC14L60P Condenser / 5-ton / 230V | 4AC14L60P | 14A64 | Shop Now |