Dealer Design Awards 2016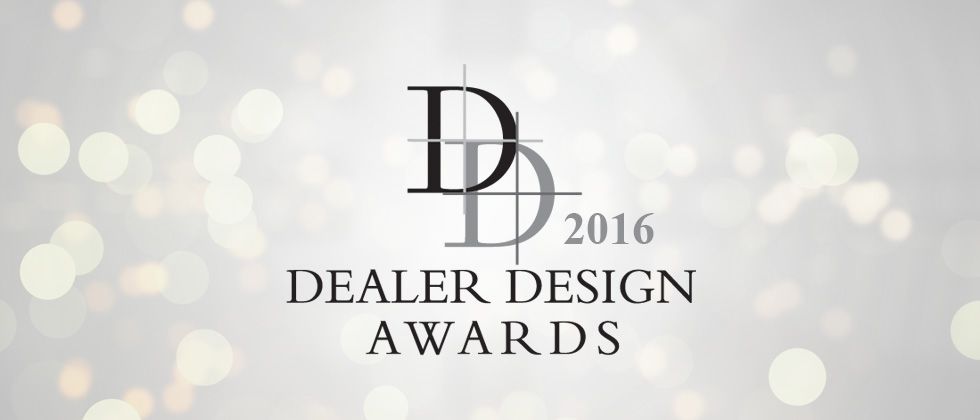 Lennox® Comes Out on Top in the
2016 Dealer Design Awards
The 2016 Dealer Design Awards sponsored by ACHR News continues to showcase the most innovative products throughout the HVAC industry. Judged by a panel of HVAC contractors on the criteria of ease of installation, maintenance, and service, the SLP98V Gas Furnace, iComfort® S30 and Healthy Climate® PureAir™ Air Purification System have been honored with Gold and Silver awards in this year's competition.
---
GOLD AWARD
HVAC High Efficiency Residential Equipment
Dave Lennox Signature® Collection SLP98V Gas Furnace
The quietest and most efficient furnace you can buy* sets itself apart among contractors for its product design and user-friendly features in this year's Dealer Design Awards.
Contractors recognize the unique benefits of the SLP98V gas furnace such as the negative pressure drain trap. With the ability to be remotely mounted up to five feet away from the unit, this feature increases installation flexibility and safety and improves service ease.
The iComfort® - enabled furnace features communicating capabilities such as remote monitoring and remote troubleshooting. This allows contractors to improve their level of service to the homeowner by being aware of issues before they happen and addressing problems remotely, ensuring the furnace always run at its optimal performance.
---
GOLD AWARD
Residential Controls
iComfort® S30 Smart Thermostat
The iComfort® S30 is the next generation of smart communicating thermostats. With a unique hardware and software architecture that incorporates several first-to-market features, contractors recognize it for its innovation.
For homeowners, the iComfort® S30 delivers energy savings, comfort and peace of mind. For contractors, the iComfort® S30 serves as a business tool which lets them deliver continuous, proactive customer service throughout the life of the HVAC system. Not only does it help contractors during installation, setup and service, but it also allows dealers to perform many activities related to system analysis and maintenance remotely from a mobile device or web portal.
---
SILVER AWARD
Indoor Air Quality
Healthy Climate® PureAir™ Air Purification System
Fifteen years of continuous design and development have long set the Healthy Climate® PureAir™ apart as an industry-leading solution to the removal of multiple indoor air contaminants. Now the third generation design has been honored as being not only great for homeowners but great for dealers too. It boasts dramatic improvements, including faster response to VOCs, better ozone removal, increased energy efficiency, slimmer cabinet size, reduced air leakage, and lower operating and maintenance costs.
The Healthy Climate® PureAir™ comes in three different sizes for different flow applications and can be used with almost any ducted system. The included Carbon Clean 16® filter and PCO cartridge require only once-a-year replacement with no cleaning. This replacement cycle can be used to upsell a service-maintenance agreement, and the replacement itself is easily accomplished without any need for tools.
Still Hungry?