How To Get Leads Through Groupon
Ever wondered how you can market your HVAC Business and get leads using Groupon?
Groupon is among 50 million active customers, more than 260 million global subscribers and more than 110 million app downloads. It showcases your HVAC deals to customers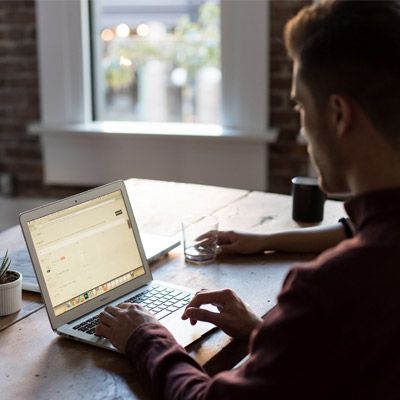 Benefits of Selling HVAC Services on Groupon
Each Groupon customer views a variety of available offers in a unique order, which is determined according to their preferences and profile. If they need help with HVAC services and type in relevant keywords, your ad is likely to appear if the consumer is within your service area.
Customer-Based Marketing - As your ad is regularly shown to interested consumers, you can expect to make more sales over time. According to Groupon, more than 80% of its campaigns are immediately profitable
Accurate Analytics - With Groupon, service providers receive information about their customers via the tracking features located in the Merchant Center, where you're also able to calculate profitability and track payments
No Upfront Cost - HVAC professionals can advertise their services on Groupon with no upfront cost. However, professionals will be charged a certain percentage per sale
How It Works
Setting up your storefront on Groupon takes minutes. You initially start with building a deal, and the discount you will offer
Visit www.grouponworks.com and express interest in placing an ad under the Local Deals section.
Here is a quick walkthrough of setting up your ad / offering on Groupon
Step 1 - Choose Service & Price
There are 6 services available for HVAC professionals with various sub- categories to provide more detail about the service(s) you offer
Select the main category
Select the sub-category, you will be asked the undiscounted value of the service. By default, Groupon chooses a 45% discount
Step 2 - Select Deal Image
You can choose a generic picture offered by Groupon to place on your deal or take a picture and upload it yourself. Just make sure that it accurately represents your business or service
Step 3 - In a Nutshell
Here you will describe the highlights of the deal. You do not have to go into extreme detail here; just briefly describe the service you will provide and the editorial staff will may or may not make adjustments.
Step 4 - About Your Business
You will be asked to answer the following questions about your business such as what services does your business offer, your inspiration behind your business, and what do you love most about your job to name a few.
Step 5 - Set Your Fine Print
Groupon automatically restricts the sale of your deal to limit 1 per person, with the option of 1 more being bought as a gift. Other restrictions may include but not limited to appointments required, valid only for purchase or same day appointments accepted.
Step 6 - Redemption Location
Specify where customers can redeem their vouchers. Most service providers choose their workplace or redeem the voucher on site,. You can set a mile radius within a given ZIP code to specify who sees your
Step 7 - Launch Date
Here you choose a date on which your deal goes live Groupon the earliest date you can choose will always be a few days from the day you register.
Step 8 - Sign Agreement
In the last step of the application process, you have to enter your name/digital signature and submit the form. The Merchant Terms and Conditions agreement can be read here
How to Start Today
HVAC professionals can start the application process at
---