How To Sell HVAC Services Through Angies List
How to Sell HVAC Services through Angie's List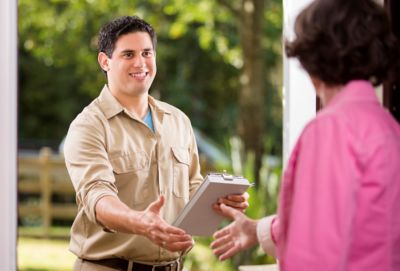 In this guide learn the ropes on how to market and sell your HVAC services through the popular platform known as Angie's List.
Why Angie's List
Angie's list is a network for homeowners that mostly use word-of-mouth to find reputable and reliable service providers. It has more than 3 million households enlisted and has a growing collection of real-life experiences of homeowners with local service providers, including HVAC professionals. The company does an estimated $10 to $15 billion in transactions and with about 3 million members on its rosters; it makes for a viable platform for HVAC professionals to sell their services by registering their company on the List.
No Upfront Cost
Customers looking for service professionals on Angie's List have to pay a membership fee in order to have access to reviews and ratings. Businesses registering on the website however do not have to pay any money to put their name on the List. Companies can generate more leads through advertising on the website, however, only A and B rated companies are allowed to do so. These ratings are decided by customer feedback. If a company falls below B, their advertisement is revoked. Advertising fees vary based on type of service(s) offered and the location(s) you will cater to. Non-rated businesses and those that have an A or B grade can post offers on their profile page that members can purchase.
Lead Feed
The newly created LeadFeed feature on Angie's List allows HVAC technicians to get fresh leads from customers who are ready to hire and are within your service area. These leads are delivered straight to your inbox, where you can review project details to see whether the job is suitable. If you find the job suitable, you have to "purchase" the lead. This delivers your information to the consumer and they can decided whether to choose your for the job or not. Only 2-3 companies can purchase a lead per job.
LeadFeed populates projects from non-members too thanks to Angie's List network service providers. The cost of enrolling in this program is $499.99 a year and as previously stated, you have to purchase a lead if you want to qualify to work with a member. The price of purchasing a lead varies from service to service. However, in general it is around $20-$30. You will also be charged $50 for a background check when enrolling. If you want to give it a test drive, you can register on a monthly basis for $49.99 and $50 for a background check. LeadFeed works in tandem with your Angie's List listing and advertisement.
How it Works
Step 1 – Register/Create Your Company Profile
Angie's List already has a vast list of companies that have been added by its members. The member may have written about their experiences with you and that review is all it takes to be rated on Angie's List. However, if your company is not currently listed, you can create a free account and show up on the website without a rating. After your company is registered, you have the ability to log in and review or update your profile, check ratings, and respond to reviews. You can start the registration process right HERE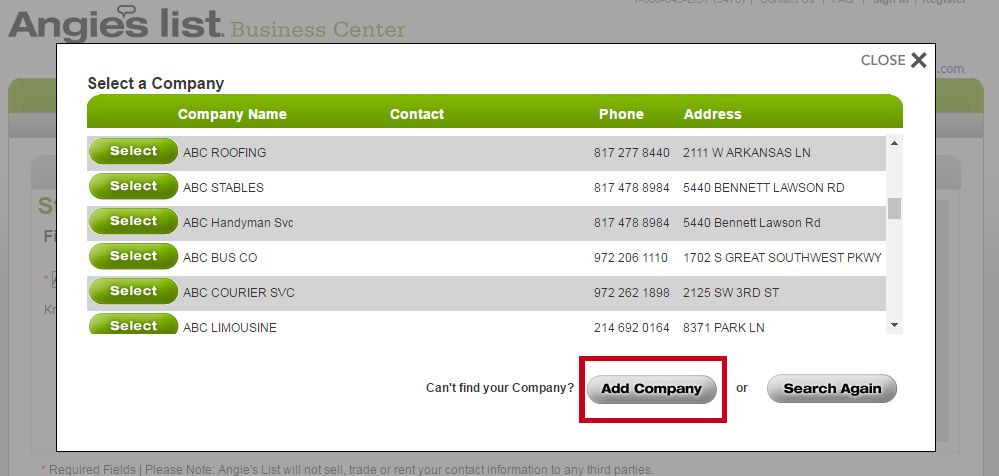 Step 2 – Selecting Service(s) to be Provided
When adding a company, HVAC professionals should select Air Duct Cleaning and Heating & A/C categories. Once your business is listed on the website, customers can request a quote directly from your profile. After they submit a quote, you can discuss project details with them further and finalize job requirements and rate.
As previously stated, if your company is not on the list, you can click on the Add company button.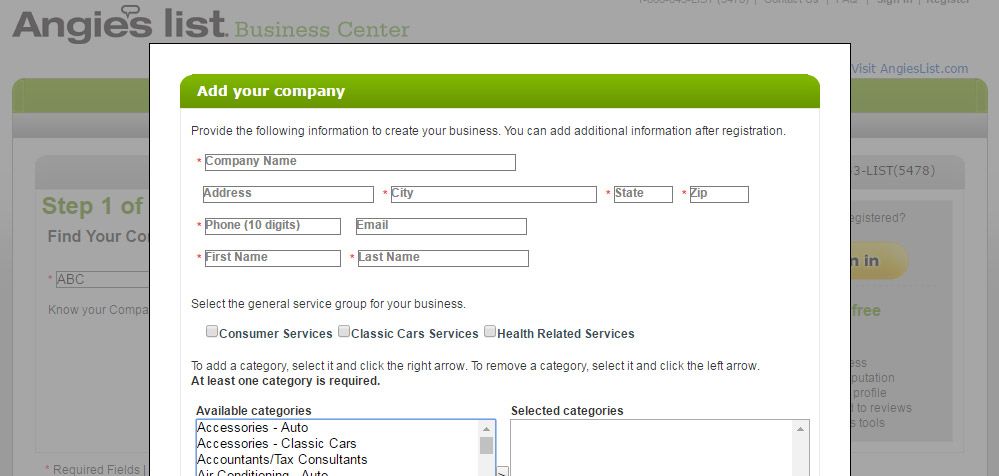 How to Start Today
HVAC companies can register on the website HERE and begin to sell their services. Since there is no cost attached to selling your services on Angie's List it is worth giving it a shot. However, keep in mind that the LeadFeed program costs a certain amount (pricing provided above) and if you want to gain even more traction on your profile page, you have to buy ads from Angie's List which again will vary according to the service and service location.