Lead and Customer Dashboard
Convert leads faster, easier, and more efficiently.
Are you still using spreadsheets or sticky notes to manage your customer leads? Having trouble calculating your average ticket price?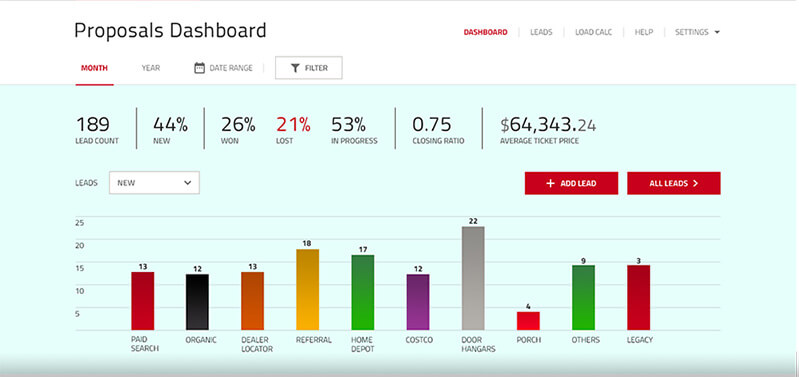 Qualify your leads into sales faster using our new Lead and Customer Management Dashboard. Concentrate on generating more revenue and provide better customer service.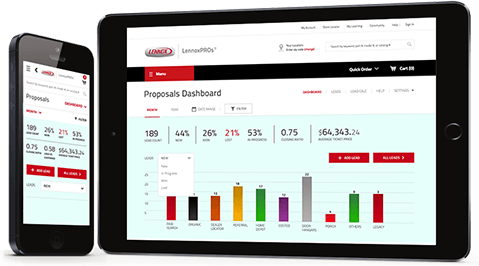 Smart, easy-to-use, our single dashboard runs on any digital device and helps you win more business by sending quality homeowner leads straight to your mobile phone.
---
The LennoxPros.com Sales Tools Enable:

Managing and monitoring your sales funnel, from lead to closing the sale.

Creating leads and assigning them to your Comfort Advisors.

Tracking assignees, progress, sales performance and more.

Empowering your service lifecycle with our Schedule & Dispatch.

Email and text notifications help you stay on top of each new lead.

FREE LEADS: As a CAP Dealer, receive leads through the Lennox Dealer Locator.
Want to migrate existing Customers?
It's easy. Simply download our lead template, input your existing leads, and upload it into the Lead and Customer Management Dashboard.
Never lose track of a customer lead again!
Start accessing the tool now!