New Innovative Sales Tools
Increase your conversion rates by qualifying leads faster, close more sales, and generate more revenue with these new Sales tools available to you.
Manage your entire sales process using one tool that gives you benefits like:
Qualifying your leads faster with the Lead and Customer Management Dashboard
Create professional, customized proposals tailored to meet your customers' needs and budget with the Proposal Builder.
Find perfectly matched and verified systems with the
AHRI/HRAI Residential Matchup Tool.
Cut calculation times in half with the ACCA approved Load Calculator.
Interested in getting access to these tools?
Sign up for our Pilot Program to get enrolled.
Find universal replacement parts in under 30 seconds.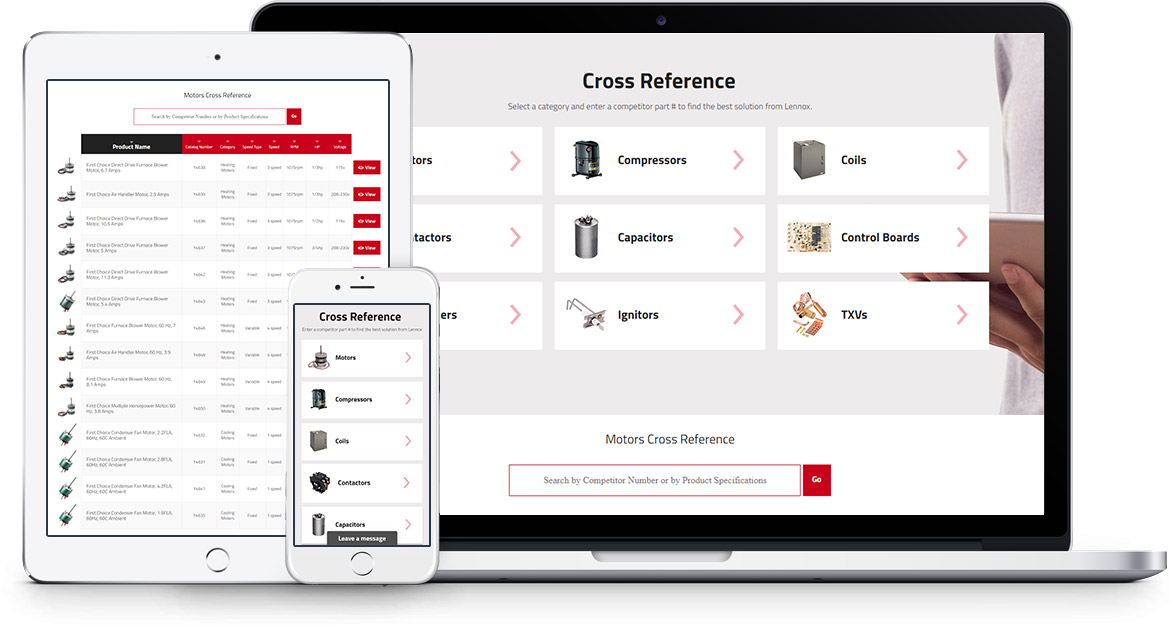 The new Cross Reference Tool allows
you to search 1000s of parts in seconds.
Use the Cross Reference tool to find Lennox solutions for universal replacement parts, instantly. Don't waste time calling the office or hunting through Excel files. Search key manufacturers across multiple categories to find the parts you need in under 20 seconds.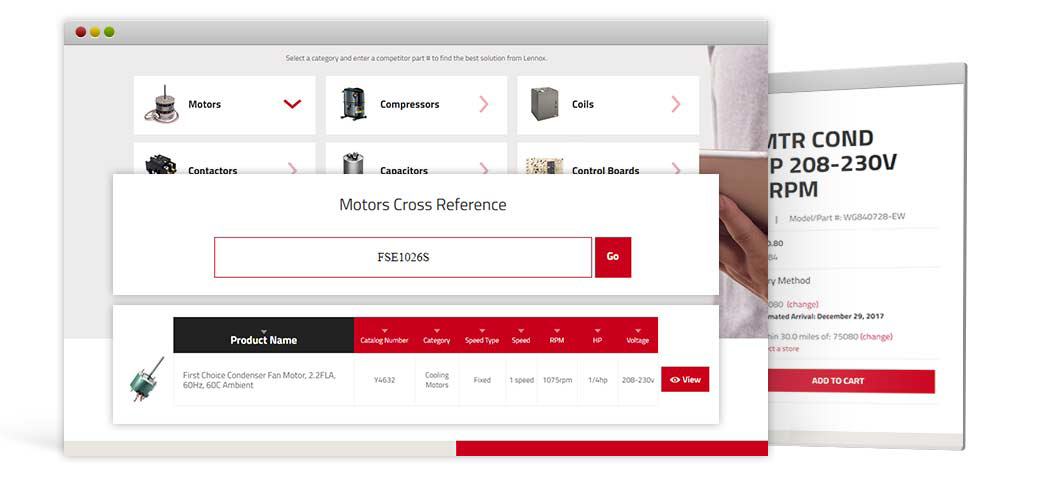 Search, Find, Order.
Search 1000s of parts in seconds to find your Lennox solution.
Find universal replacement parts, including motors, compressors, coils, capacitors, filter driers, ignitors, TXVs and 2 new categories - contactors and control boards.
Order the parts you need. Click the "view" button to see product details, and then add to cart.