LennoxPROs.com New Shopping Cart Features
We're taking the LennoxPROs.com
cart to the shop.
Take a sneak peek at the pending updates!
Watch this video.
---
Websites are kind of like cars (especially since cars all have computers now). They need regular maintenance, and if you really want them to zoom, you've gotta give 'em a few choice upgrades.
We took the LennoxPROs.com cart to the garage, where we're giving her some sweet
upgrades we think you'll love.
---
We're souping up the shopping cart with:

Improved pricing and availability views.
Easy shipping/pick up selection.
Access saved carts directly from your active shopping cart.
Oh, yeah. You can still see the ship-from warehouse.
---
Check out the step-by-step guide
to the new cart.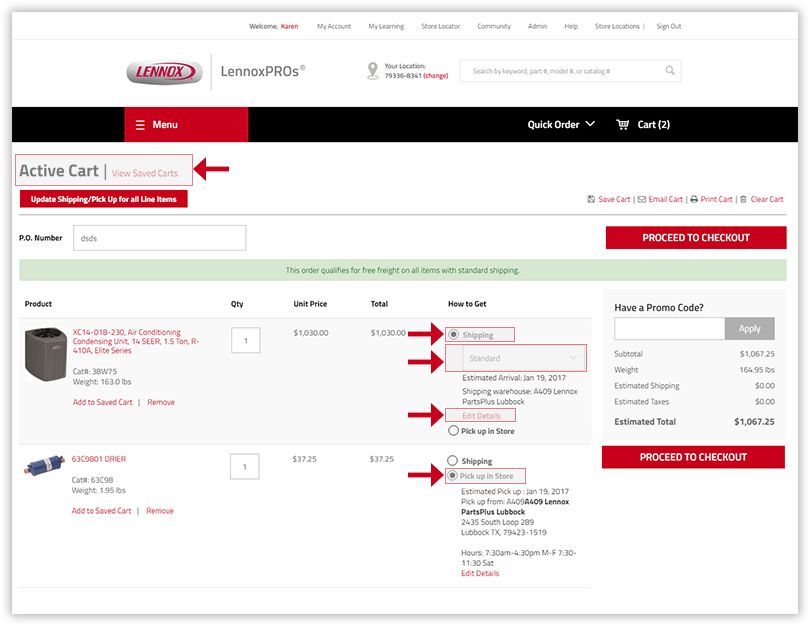 ---
Questions or Feedback?
We would love to hear from you.
For support, training or to report abnormalities, please contact
the LennoxPros.com Help Desk:
Call: (877) 570-0123; After hours support: Mon-Thur 5pm-7am CT
Open a Web Ticket: Login and submit a web ticket via the "Help" link on LennoxPROs.com