Create professional, customized proposals tailored to your customers' needs and budget.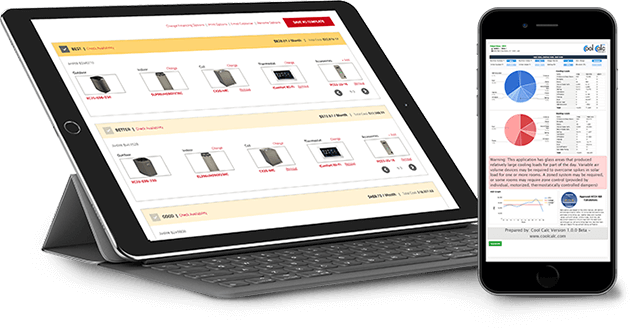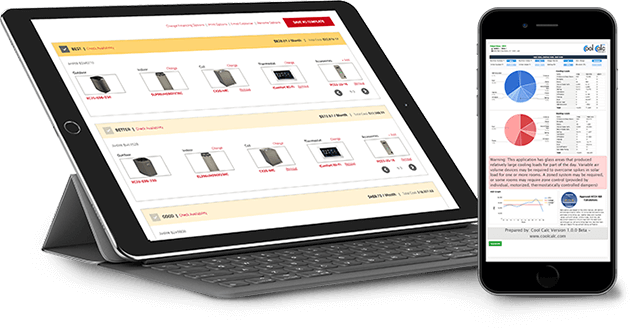 Proposal Builder runs on any device anytime, anywhere.
Clean and simple to use, Proposal Builder not only helps improve your margins and business efficiencies by aggregating all your leads directly into the dashboard, it also lets you manage your business better.
---
Key Benefits:
Let your computer or smart device (mobile/tablet) become your proposal generator. Close every deal with a customized professional proposal.

Integrated financing options with SNAP and Service Finance.

Improve mix with Better, Best, Good, Basic and Custom options.

Close the deal at the kitchen table with Docu-Sign or remotely from a mobile device.
Tip: Give your customers more choices with Better, Best, Good, Basic and Custom options.
Use it in the office or on-the-go — it's ready when you are.
Leads and Customer Managment
Manage your entire sales process from lead generation to closure in one tool.
Generate leads from the Dealer Locator and other lead sources if you're a registered Lennox CAP dealer.
See your complete business pipeline and opportunities.
Review sales advisors performance.
Engage with Customers
Provide them exactly what they need.
Provide 5 options to your customers:
Better, Best, Good, Basic, and Custom.
Set default controls and accessories.
Create unlimited accessory options
(Lennox and non-Lennox products) for your customers.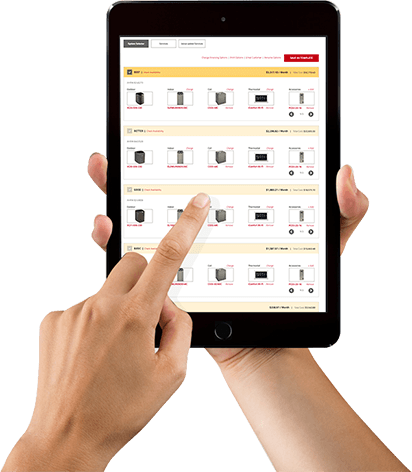 Customizable proposals that reflect your business selling strategy
Create simple proposals tailored to your customer's needs.
Value-add services to differentiate your company from the competition.
High-resolution product images and real-time pricing info.
Integrated load calculation and AHRI matches into the sales proposal.
Merge multiple proposals into one custom proposal.
Pros Integration
Automate your processes to save time and money.
See real-time pricing and availability for Lennox equipment, parts and supplies.
Easily add all your products from the proposal to your cart seamlessly.
Provide your customers a clear summary of investment, discount and financing options.
Add custom pricing for labor and product markups.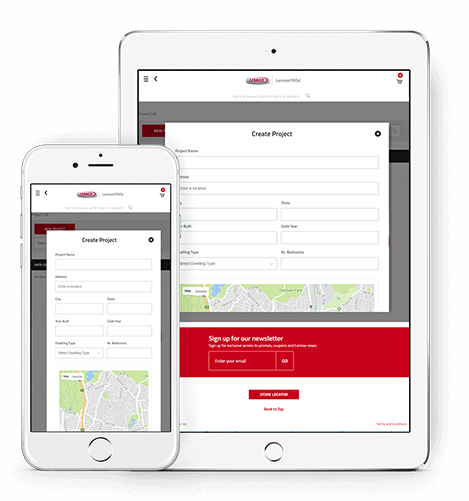 Anytime, Anywhere
Use it on-the-go or in the office.
Accessible on mobile, tablet or desktop.
Get your customers to close with an e-signature.
Send, receive and close proposals all in the same visit.
Proposal Builder helps you close deals faster - and smarter, allowing you to save time and money. Start building professional HVAC proposals today.
Start Using the Proposal Builder
Be sure to check out our Proposal Builder tutorial for more tips and tricks.
---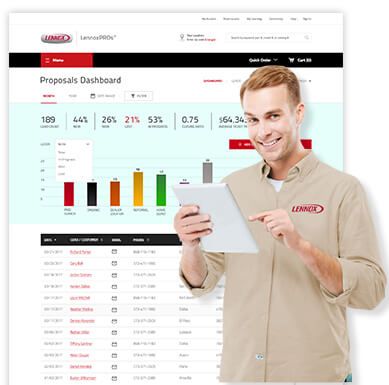 Getting started is easy.
Simply:
Set up your company profile.
How? Click "My Company Setup" under "Settings" tab.
Tailor your pricing and products.
How? Click "Summary (Pricing)" under "Settings" tab.
Upload leads. How? Click "Leads" tab.
Start Making Proposals.
---
'How to' Guides and Videos
For more information refer to the FAQ
For general inquiries, please give us a call at (877) 570-0123, open a support ticket, or email us at feedback@lennoxpros.com.