Check Pricing and Availability, Fast and Easy
At your desk or on the go, you can quickly check Pricing and Availability from the product catalog and in the cart.
Did you know that you can view Pricing and Availability from the LennoxPros.com catalog, and in the cart?
This allows you to easily see what's in stock, and have it shipped to the most convenient address for you, or buy online and pickup in a local Lennox store.
Ready? Let's get 'er done!

On The Desktop:
Login to your LennoxPros.com account.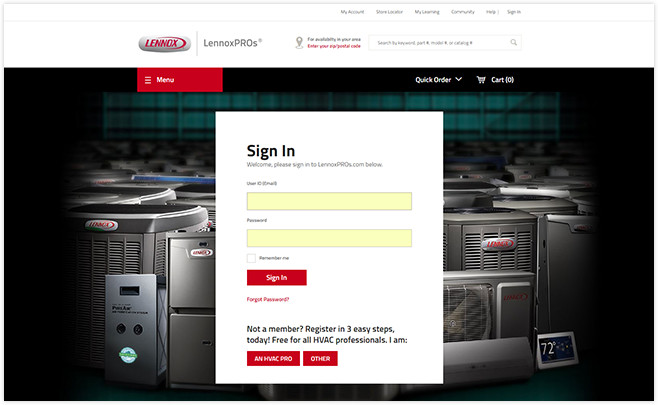 Step 1. Browse the product catalog.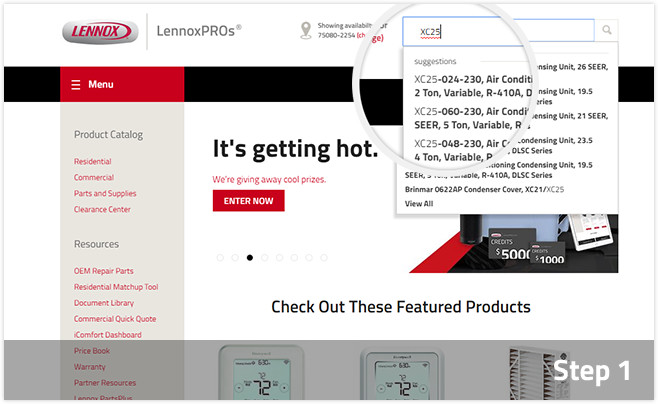 Step 2. Select the product to see your pricing and instantly access availability. Choose your delivery method. Order it online and have it shipped directly to the job or pick it up at a local Lennox PartsPlus store.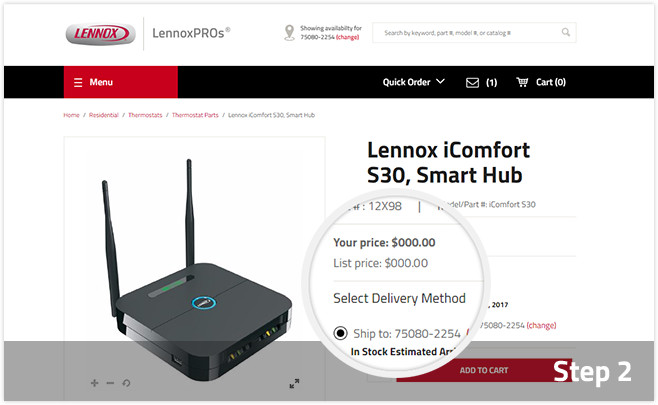 Pro Tip: Hit "change" to select a new zip code. You can pickup products near the office or your job site. Whatever is convenient for you!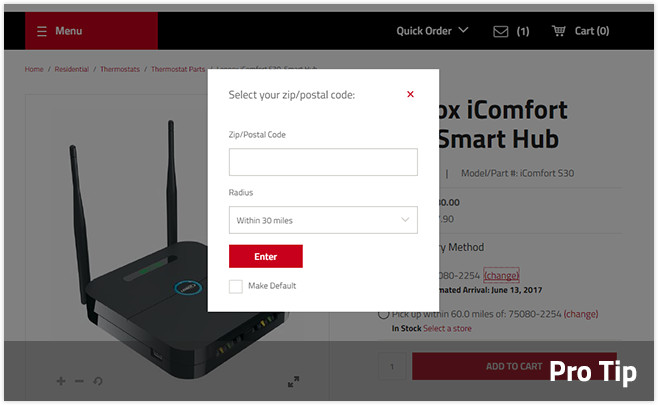 Step 3. Checkout!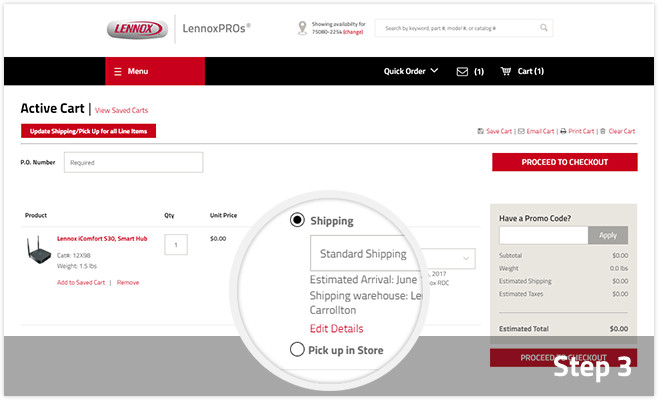 Finding Pricing and Availability on LennoxPros.com is easy, and accessible 24/7.

You can also check Pricing and Availability details from these eTools:
Download Full Pricing and Availability Guide

On Mobile:
Step 2.
Choose a product to see pricing and availability. Order online – get it shipped to you or pickup in a local store.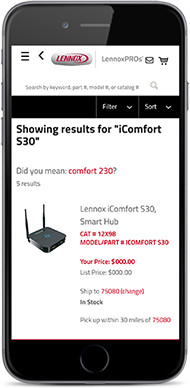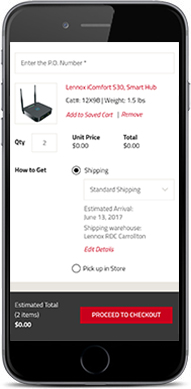 Pro Tip:
You can change your zip code or radius any time. Just tap "change" to set a new zip code. Ship to your job site or pickup in a Lennox Store.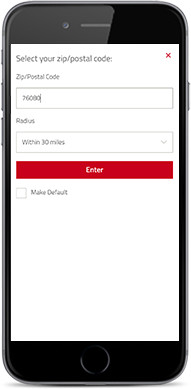 Save time and get the job done fast. Use the app to buy online and pickup in store.

Work smarter. Not harder.
Being a great HVAC pro means being prepared. Have you stocked up on the parts and supplies you need most often?
Save time on each and every job with tips, tools and training available 24/7 on your smartphone or tablet.