Shipment Tracker (PILOT)
connects you to your order, every step of the way. Anytime, anywhere.
Now you can plan your job board with confidence, and provide your customers with superior customer service.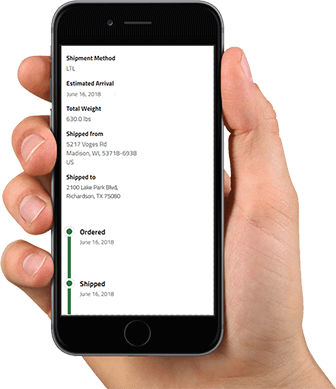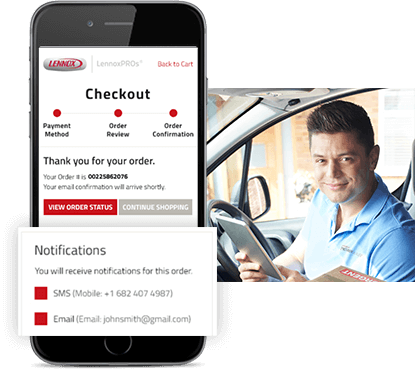 Order Online
When you order on LennoxPROs.com, just "opt in" to text and/or email notifications.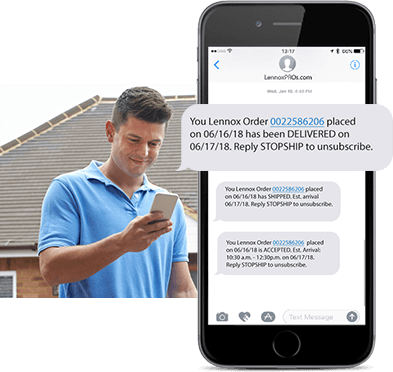 Real-time notifications
We will let you know where your stuff is at, from the time it leaves our warehouse to your location via email & text message alerts.
Detailed shipment tracking may not be available for all carriers.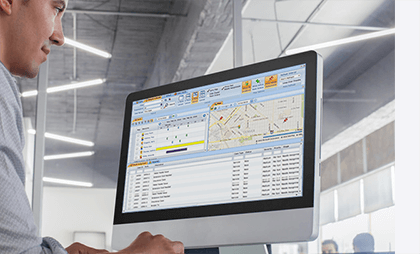 Plan your job board with confidence.
Provide your customers with accurate ETAs and get the job done.
Get Started

Your profile
Opt-in to recieve notifications within your LennoxPros account profile

Order
When you order online let us know how you would like to receive notifications

Alerts
Receive real-time updates
opt-in for Shipment Tracker (PILOT)