Shipment Tracker (PILOT) connects you to your order, every step of the way
Plan your job board with confidence.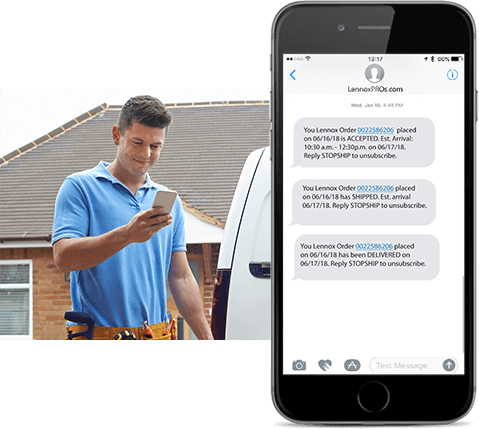 Get Started

Your Profile
Opti-in to recieve notifications within your LennoxPros account profile

Order
When you order online let us know how you would like to receive notifications

Alerts
Receive real-time updates
Cut your surveying speed times in half
The ACCA approved Load Calculator simplifies surveying so you can:

Wow your customers with detailed, professional reports.

Achieve results, integrates within your selling process.

Spend less time sizing a home from 40 to just 5 minutes.

Easily download PDF reports for rebates and permits.
Sign up for pilot Watch the Webinar