Score more HVAC touchdowns
with these new features and site enhancements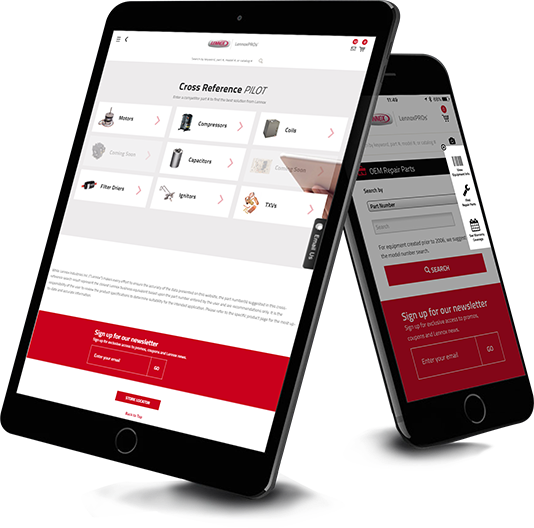 These players have been training hard to help you win in the heating season.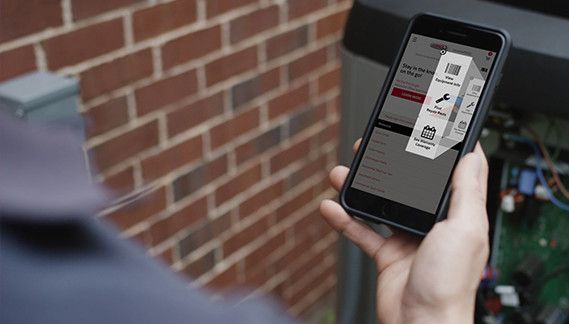 Just Scan It with our enhanced Product Scanner
This is barcode scanning, made better. Now, you can login to the LennoxPros app, select the barcode scanner right on the LennoxPros app homepage and scan a Lennox barcode or UPC. For parts, this will take you to the product detail page and for equipment, you can select whether you want to see product information, find OEM Repair Parts or view Warranty Coverage. Simple, easy, quick. Just Scan2See.
New! Cross Reference Pilot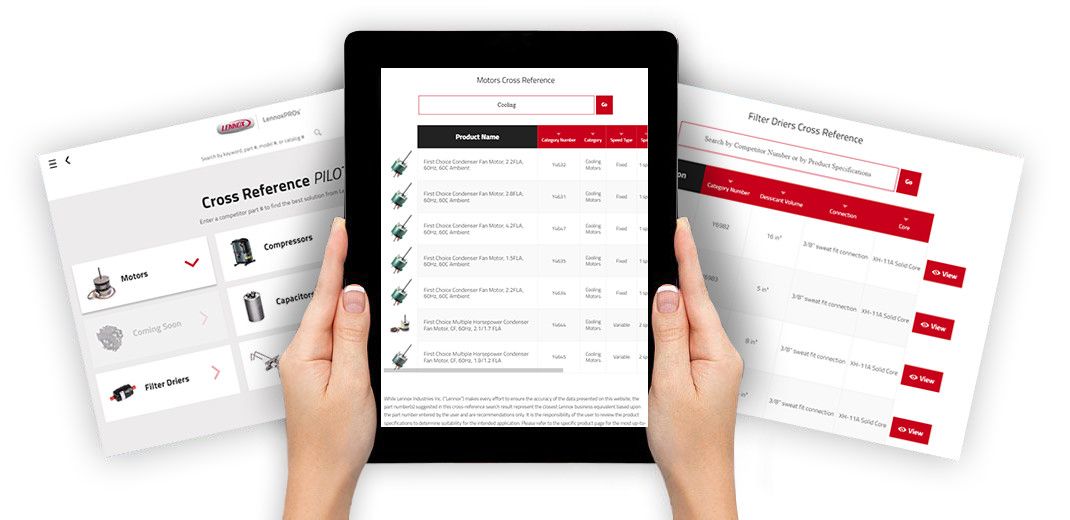 Access this new eTool from the main menu on desktop or in the mobile app. Using a competitor's part number, you can easily find Lennox product matches for residential parts and supplies. Search for replacement compressors, motors, capacitors, filter driers, ignitors, TXVs and coils.
Looking for products to match specific specs? Type those specifications into the search bar, and instantly see matching results. Select "View" to go to the product page.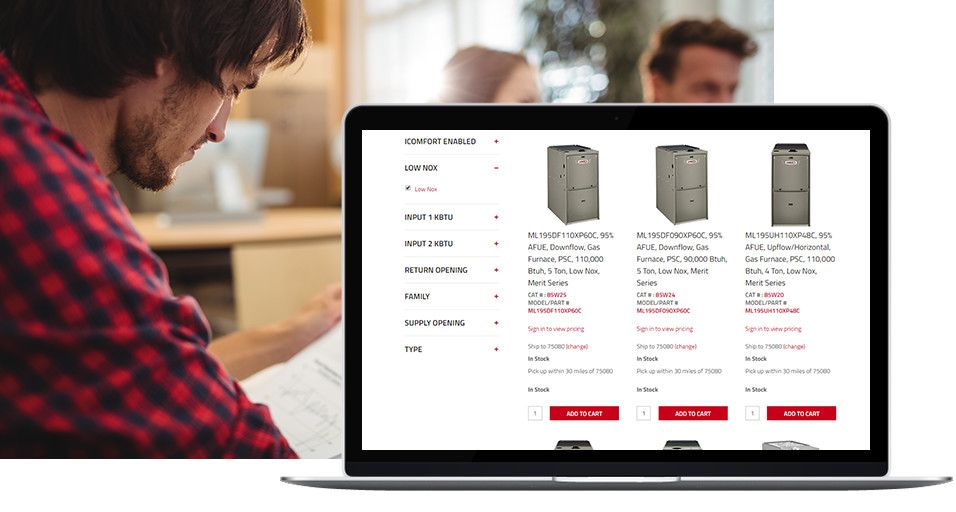 Low NOx catalog search filter in the gas furnace category
It's easy staying green. In the product catalog on mobile or desktop, select "Low NOx" in the left-hand list of search filters. Quickly find Low NOx furnaces and add to cart with a click.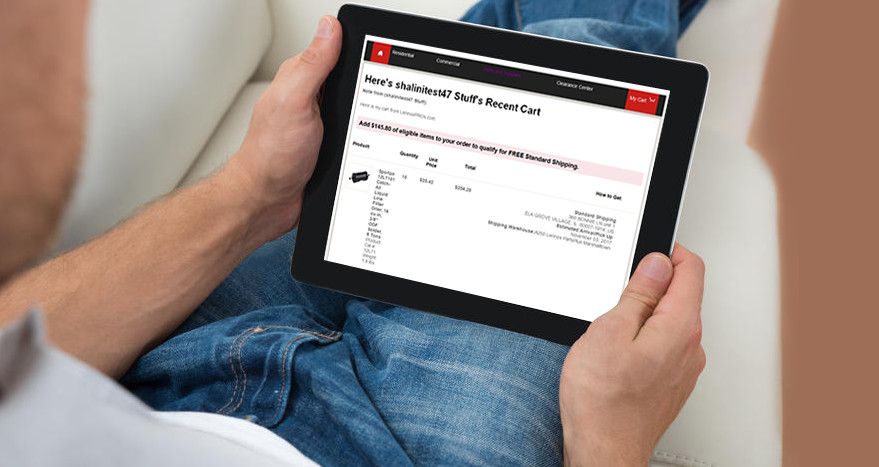 Updated organization and processing
Want to email a saved cart? We've expanded the information in the Saved Cart emails, and enhanced the way they're organized, for a better shopping experience.
That's not all. The print version of your Order History page now shows the shipping instructions.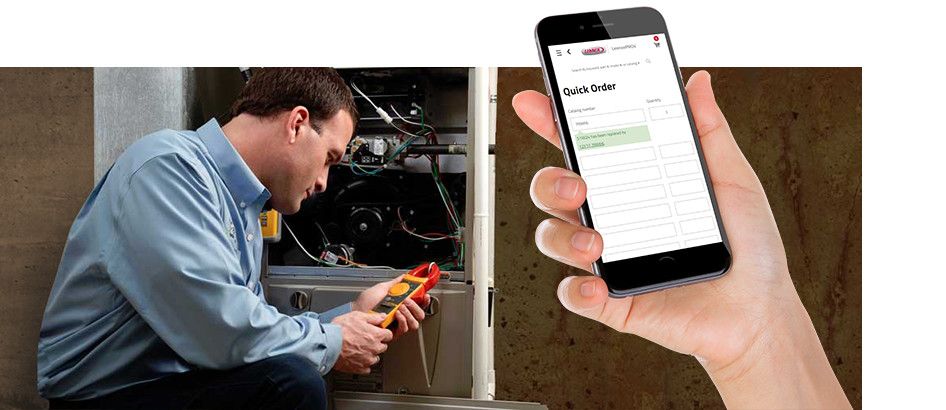 Other fixes and updates to help you get the job done faster
The quick cart view no longer shows duplicate product descriptions, and we've added replacement part numbers to Quick Order. If you type in a part number that's been replaced, Quick Order will show you the replacement part number.
The competition is heating up! Use these new features and enhancements to get the job done faster, and score those HVAC wins.
Go team!
Save time on each and every job with tips, tools and training available 24/7 on your smartphone or tablet. Download the LennoxPros app update.