Are you equipped for the summer rush?
Are you equipped & for the summer rush?
Here are
5 keys

to help you capture summer success.

The calendar might not think it's summer yet, but we'd bet your busy schedule disagrees. Own this summer with these 5 keys to summer success from LennoxPros.com.

Work smarter, get the job done faster.

We're releasing new and updated features, just in time to help you knock out your summer service calls faster, sell systems more effectively, and get all the info you need, pronto!

Extended Log In Times on Mobile
Are you using the Document Library, Warranty Lookup, and OEM Repair Parts tools on the LennoxPros.com app? We've extended the login time so you can stay logged in while you complete your job. Be sure to click "Keep me signed in" and "Remember my ID" in order for it to auto log you in.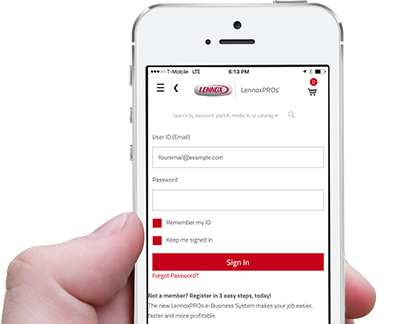 Saved Mobile Credentials
Just check the "Remember my ID" box when you sign in, and we'll store your login credentials to make it easier in case you close the app.
Enhanced Mobile Cart
We've enhanced the mobile cart making it easier to find inventory, view your cart and more. It's a simplified look to help you navigate the cart faster and easier.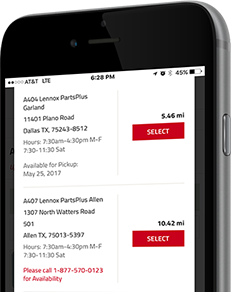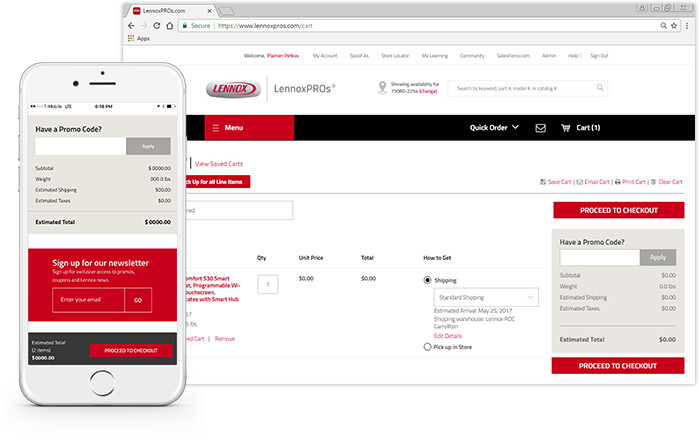 Promo Codes in Cart
Checking out is easier, and now discounts and promo codes can be applied right in the cart. Simply enter your promo code at checkout on your desktop, tablet or smartphone. Be sure to sign up for our newsletters to stay in-the-know while you're on-the-go.
Opt in for Text Message & Turn on Push Notifications
Get real-time service notes, product announcements, special offers, exclusive insider insights and more, delivered straight to your device. Opt in to receive SMS/MMS messages by updating your account.
Don't forget to turn on your location settings on your smart device to take advantage of special offers in-store and online, receive real time service notes and applications plus much more.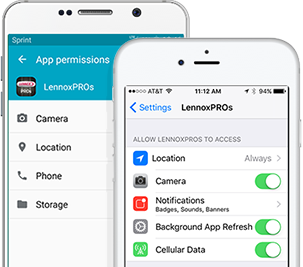 To update your account: Log into your LennoxPros.com account, click on "My Account", click "My Profile" and then scroll down until you find "Contact Information". In "Contact Information" you need to click the box that will allow you to opt-into SMS/MMS messaging.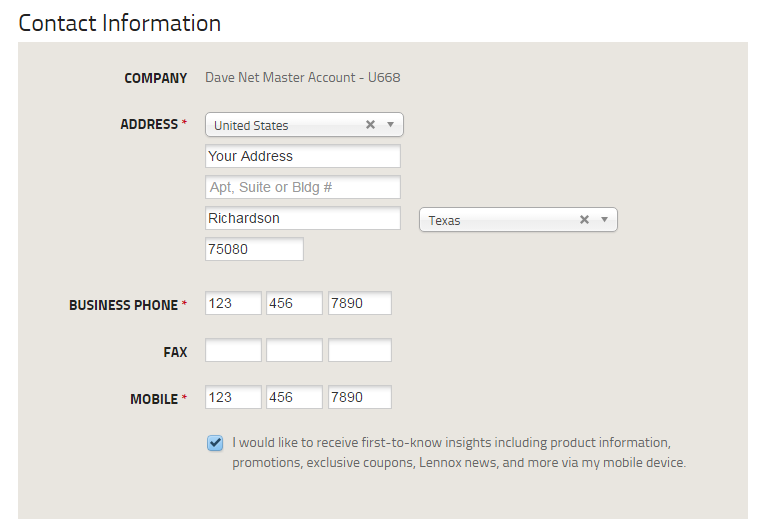 If you already have the LennoxPros.com app, please be sure to "Update" your app in order to take advantage of all these new features and functionality.
Work smarter, not harder. Save more time for fun in the sun (or shade).
Download the App Today!