Updated Site Search and Homepage Redesign
Brand new look. Improved site search.
Find what you need faster than ever before.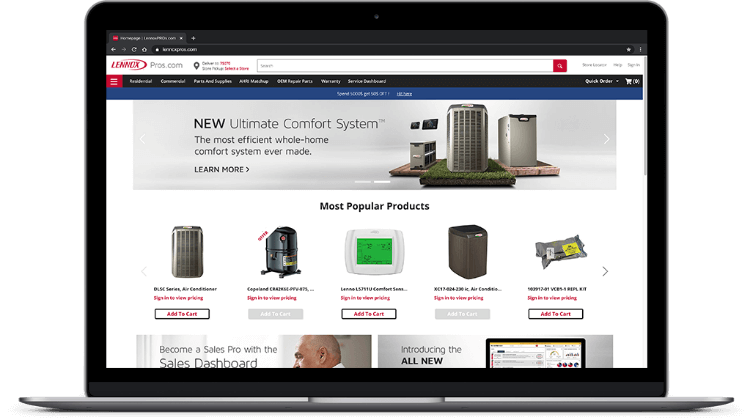 Navigate with Confidence.
The LennoxPros.com homepage and navigation has been redesigned to be more intuitive, dynamic, and help you get the job done faster. Use these great new features to be faster online and run your business like a pro.
Brand New Account Menu
User account related menu items have now been tucked away into your Account Menu, contributing to the streamlined header.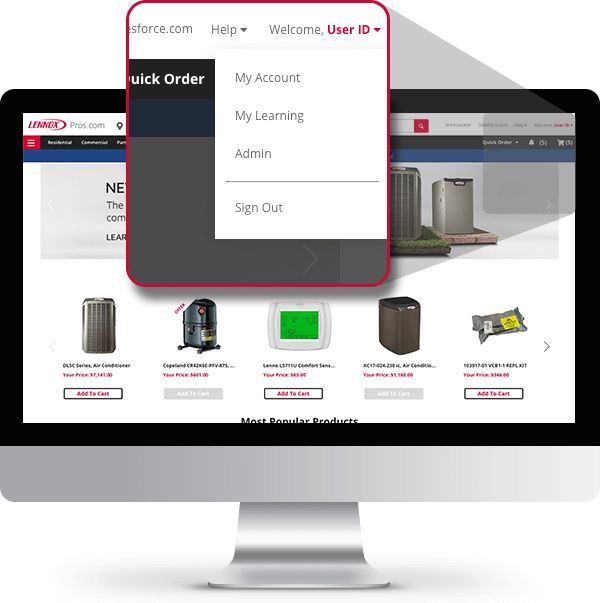 Easy Access Menu
You now have immediate access to some of the LennoxPros top visited tools and pages. Access the product catalog quickly with new drop down mega-menus that help you find what you're looking for easily.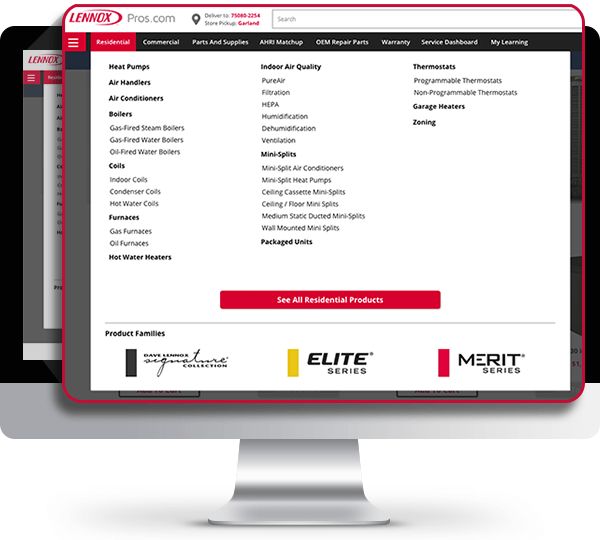 Consistent Main Menu
The main navigation menu has been simplified and streamlined for better usability and consistency. You no longer need to remember where menu items are on your desktop vs. mobile device.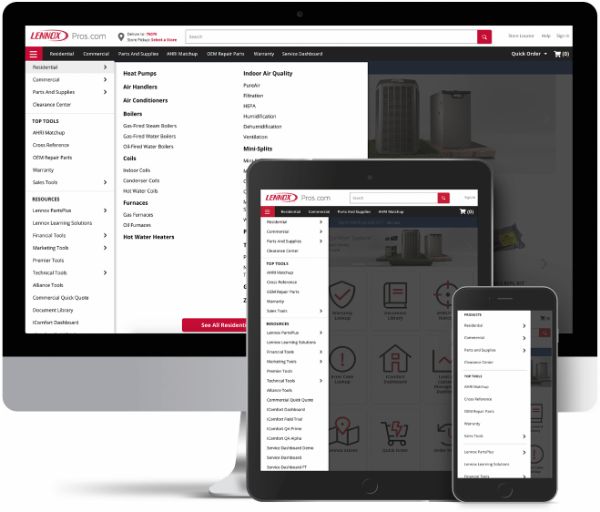 Find it. Faster.
Site search has been rebuilt from the ground up to provide you with more relevant results, faster, so you can spend less time searching for products, and more time servicing your customers.
The Search Bar Refined
The search bar is now prominent on every page in the site header. An improved type-ahead functionality now includes categories and clicking on a suggestion takes you directly to that product page.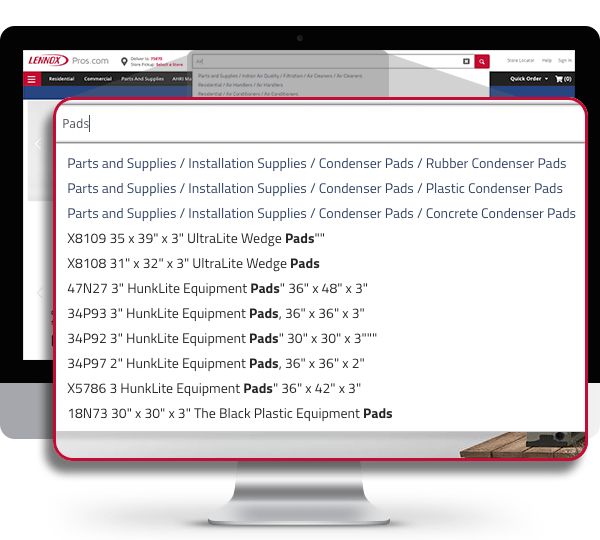 Relevant Results
The search results page has been redesigned to show the most relevant, available products first. Your results have also been visually arranged to improve readability and help you find your products easier, and faster.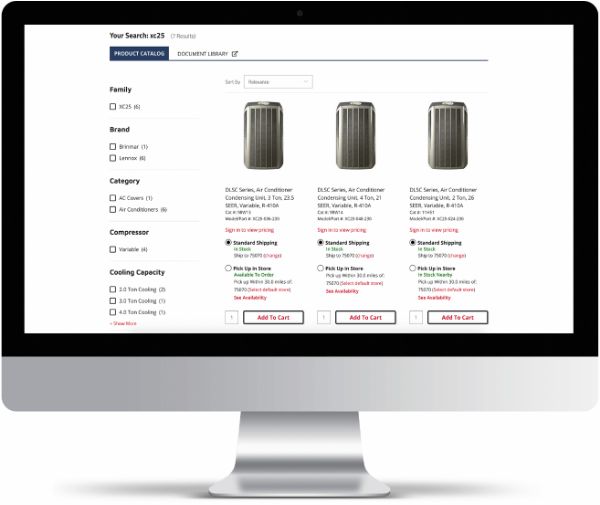 Zero in on your products
Filter functionality has been greatly improved so now it's easier than ever to apply filters to your search and view the filters that you have applied.