Shop these products exclusive to Lennox PartsPlus:
NEW PRODUCTS – now available. We've expanded our selection of Chemicals, Adhesives, Tape and Sealants. Visit your local Lennox PartsPlus Store.
Check out these new products: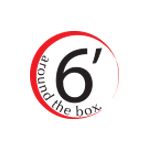 6' Around-the-Box®
The supplies you need are on hand, so no job is put on hold.
Installing or repairing HVAC equipment involves more than just looking at the mechanical unit itself. You also need to have the necessary parts and supplies on hand to get the job done right without multiple trips.
At Lennox PartsPlus®, our 6' Around-the-Box® product offering has everything you need to install any HVAC system. Don't get caught heading off to a project without all of the supplies you need to install the equipment.
Shop all parts and supplies: