The compact, high-efficiency unit.
Introducing the New LRP16HP Packaged Heat Pump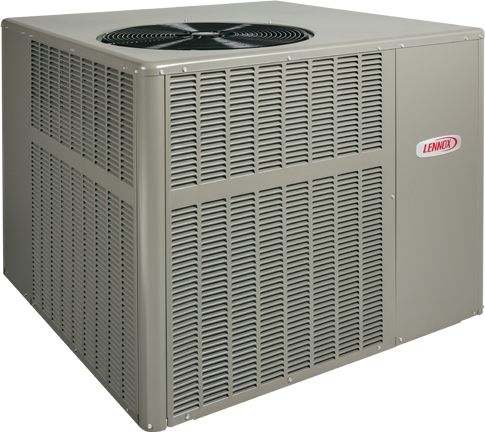 The ideal heating and cooling solution for homes without a basement. The LRP16HP packaged heat pump is perfect for homes built on a crawlspace, instead of a basement. Compact footprint allows for quick installation, connecting to ductwork through a secure opening in the wall. Two-stage operation delivers more even temperatures, enhanced dehumidification and reduced energy consumption. High-efficiency, 16 SEER rating may qualify customers for money-saving rebates and incentives.

Energy Smart
Efficiency ratings of up to 16.00 SEER and 8.20 HSPF
ENERGY STAR® certified
Maintains comfort without generating high utility bills
CEE Tier II energy-efficiency ranking may qualify customers for federal tax rebates
Quiet, Consistent Comfort
Continuous low-stage operation delivers even temperatures and improved humidity control
Scroll compressor and internally mounted fan ensure quiet operation
Variable-speed fan delivers consistent and balanced air flow
Healthy Climate® purification accessory improves indoor air quality

Compact and easy to Install
Same compact footprint as the LRP14 but with improved energy efficiency
Easy installation and attractive curb design
Convenient access to components for easier servicing
Rugged design for added durability

Peace-of-mind Protection
10-year limited warranty on the compressor
10-year limited warranty with product registration
Now with more curb appeal: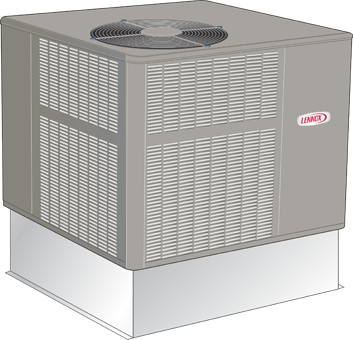 The new curbs on the LRP16 gives a more durable appearance to the homeowner and also allows the unit to be properly seated on curb during installation. The LRP16's fully adjustable pitch curb also allows for more flexible installation, even on roofs with sloped or uneven angles.
Don't miss out on training!

Technical: These course modules are designed to identify key beneficial features and components in the blower, control, cooling, and heating compartments for this heat pump unit. Procedures for installing the unit and PCO accessory, preparing the unit for startup, and confirming correct operation will also be explained.
Sales: The purpose of this course is to provide a detailed overview of the features and benefits that the LRP16 Packaged unit brings to the homeowner.
Industry leading classes are just a click away!
Availability
These 16 SEER Heat Pump packaged units are coming in January!
| Description | Model | Catalog Number | |
| --- | --- | --- | --- |
| 16 SEER heat pump packaged unit | 15G31 | LRP16HP24P | Shop Now |
| 16 SEER heat pump packaged unit | 15G32 | LRP16HP36P | Shop Now |
| 16 SEER heat pump packaged unit | 15G33 | LRP16HP48P | Shop Now |
| 16 SEER heat pump packaged unit | 15G34 | LRP16HP60P | Shop Now |