Stop in. And we'll step up.
Lennox Stores was founded with one simple mission: to be the first choice for HVAC contractors looking for reliable equipment, parts and service. We're dedicated to your success, and we'll prove it to you every time, with a friendly and helpful staff ready to meet your needs. We know you have a job to do, and we're here to help—without making you wait.
---
Our Mission Statement
Parts, plus a whole lot more.
We know rapid service is important. But SPEED is only the beginning. Every Lennox Stores store operates on four simple principles, all designed to help you succeed.
Knowledge
We know the HVAC business inside and out, and we use our expertise to support you every step of the way. When you come to Lennox Stores, you're dealing with professionals who understand the products, and know how to get you what you need.
Availability
We're here with the parts you need, when you need us. Systems, parts and supplies don't do you any good unless they're in your hand or on your truck. So our shelves are always well-stocked, and our service is always fast.
Convenience
With a growing network of more than 180 stores, plus local shipping for many items, you can rest assured the equipment, parts and supplies you need are always close by—all provided by a staff that never forgets the clock is ticking.
Value
Lennox Stores values you and your business. We help you stay profitable on every job with competitive prices storewide, and new specials throughout the month.
---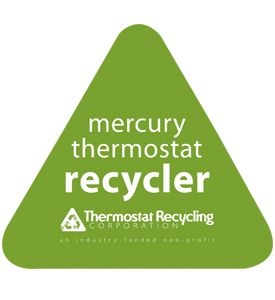 Thermostat Recycling
Comfort for the whole planet.
Mercury doesn't belong in our landfills, which is why we're committed to proper thermostat recycling in every one of our Lennox Stores.
Any store in the U.S. and Canada will accept and recycle old thermostats containing mercury switches, to make sure they're safely removed from the waste stream.
We are members of the Thermostat Recycling Corporation, a not-for-profit organization based in the United States, and we actively participate in the Switch The Stat program administered by the Heating Refrigeration and Air Conditioning Institute of Canada.
---
Frequently Asked Questions
What is Lennox Stores?
Lennox Stores is a convenient, competitively priced source for the parts, accessories and equipment you need to service, repair, maintain and install HVAC equipment.
Where is Lennox Stores?
We have more than 170 stores across North America, and are adding new stores every month. So the things you need to do business are never far away, and they're always provided by a dedicated, experienced sales staff committed to your success. Use our helpful Lennox Store Locator to find the location that's most convenient for you.
What are your hours?
Every Lennox Stores is open Monday–Friday, 7:30 am–4:30 pm, with special Saturday and seasonal hours. After-hours emergency service is also available when you need it.
Can anyone shop at Lennox Stores?
In the interest of safety, Lennox Stores will only sell parts and systems to qualified contractors, installers and technicians. For consumer assistance, please contact your local HVAC dealer.
If you're a homeowner looking for a replacement part for your heating or cooling system, turn to a licensed HVAC professional to get the support you need. You can find a Lennox® contractor by clicking on one of the links below: