Lennox Learning Solutions | Master Selling
Course Description
The best salespeople never stop learning. This three-day, advanced sales training gives you a strategic advantage when in customers' homes, helping you to differentiate yourself and improve closing rates at the kitchen table. Whether you've spent 20 years in the field, or two, Master $elling® offers benefits for every experience level. In the HVAC industry, the average closing rate is about 30 percent. Boost your closing rates and put value back into your leads with advanced referral building, lead management, product and homeowner communication training.
What you'll learn
Sales Process: Learn proven techniques for closing the sale with step-by-step S.C.O.R.E. training.

Advanced Customer Education: Go beyond the products. Educate consumers on current HVAC trends and technology for a first-class buying experience.

Unique Selling Skills: Stay competitive in the market. Learn how to make your presentation unique with Lennox Learning Solutions' exclusive training, "competitive level of differentiation."
Pricing Advice: Don't lose your customer to sticker shock. Handle pricing up front, with confidence.
Referral Retention: Learn how to expand and improve your referral building and lead management capabilities.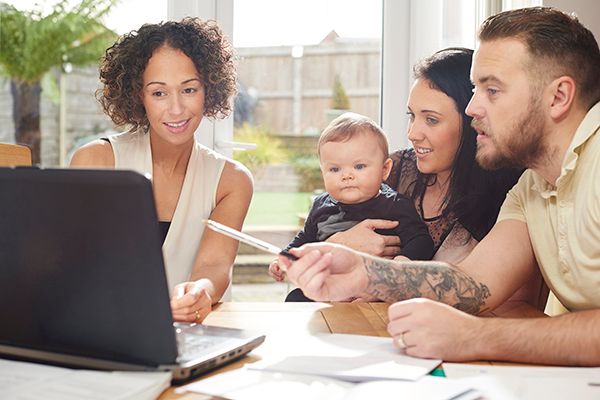 Current Sales Trends
S.C.O.R.E. – Begin with the "End in Mind"

Timeline of the Consultative Sales Process

Send the Right Message – The Greeting
Collaboration – Ask Better Questions
Operational Assessment – Walk & Look

Start with the Thermostat
Load Calculation

Encouragement
Recommend – The Right Design for Your Market and The Foundation of a Comfort System

Moving Toward the Close and Designing a Value Proposition
Why Consumers Buy – or Not!
The Importance of Options
Moving Toward the Close: Total Cost of Ownership
Tips for Designing a Credible Value Proposition • The Informed Customer
The Power of Testimonials
Customer Impact of Social Networking

Goals and Goal Setting
6 Reasons to Buy from You
Why We Need to Offer Financing
Post Sales & Referrals
---
Testimonials
"…Thanks again for your help the last couple days as I mentioned before it's always enjoyable. Just wanted to let you know because of the training on walking through objections I managed to close an $18,000 sale today in the house! It feels great to be able to confidently work through the reasons not to buy, thank you once again."