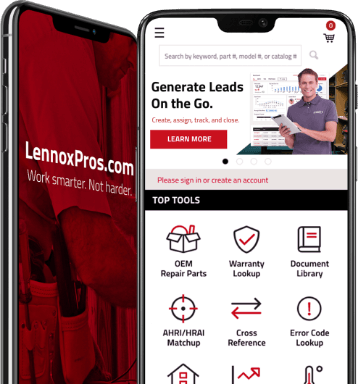 We just threw a wrench into the way you work
Our LennoxPros Mobile App transforms your mobile phone into a handy, portable HVAC toolkit with 24/7 access — at no cost. Not only can you scan equipment barcodes, but you're also able to work faster, self-serve, accomplish more, and perform on the job tasks with better efficiency. We've got over 17 tools to help you work.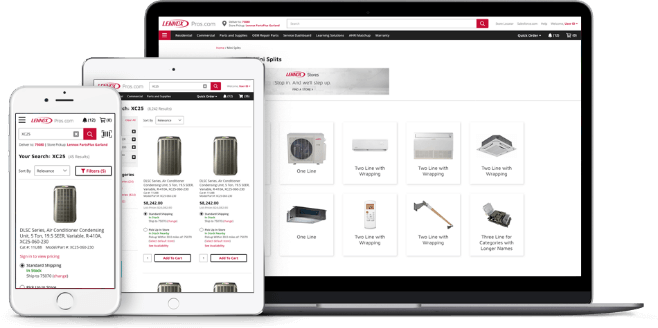 Perfect Air Begins With Pros.
Our improved, easy to find Dealer Tools, eCommerce, and Resources can help your HVAC business perform more efficiently while giving your team the capabilities to accomplish daily tasks faster, with more precision, and with better results.