New interactive home search
Do you know that Lennox carries all the products you need to complete the job, use the interactive search to help you easily find what you need.
Our new home cutaway page helps you visually identify HVAC items in a home-like setting — where they live and work. From the attic, bedrooms, stairs, kitchen, basement, to the garage, and bathroom — each Plus Sign clicked gets you deeper into the equipment's infrastructure, such as vent pipes, coils, plenum, to packaged units, and much more. And if you see an item you need, add it to your cart. Shop our new visual interactive house and get the products, parts and supplies you need for your next service call.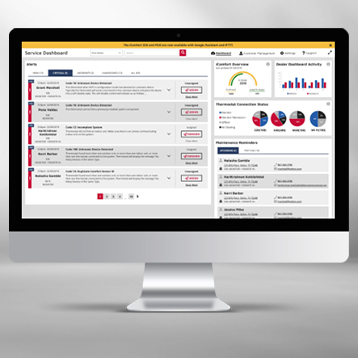 What took 15 minutes, now takes 15 seconds
Check out our new and improved Service Dashboard, Remote In parameter adjustments. Changes to the CFM or dehumidification setpoints took 15 minutes. Now it takes 15 seconds!