Course Description
Did you know that 82% of businesses that fail do so because of cash flow issues, and 17% of businesses fail due to lack of a business model?*
No one said building a successful business was easy, but with the right plan and structure, you can achieve your dreams for your business. Whether this is your first year as the proud owner of an HVAC business, or your 50th, every organization needs certain things to thrive and grow in today's competitive market. Join us for this intensive workshop, and get tools and coaching to help you position your business for long-term success. Business management tools covered include: Budgets, Analyzers, Trackers, and Goal Boards.
What you'll learn
Benchmark your business against Key Performance Indicators (KPIs).
Identify opportunities to improve your company's profitability. You need at least 10% net profit in order to grow.
Plan for the operating profit you deserve. Why settle for the minimum? 15% - 20% sounds much better, doesn't it?
Manage "to plan" throughout the year, so you stay on track and achieve your monthly and yearly goals.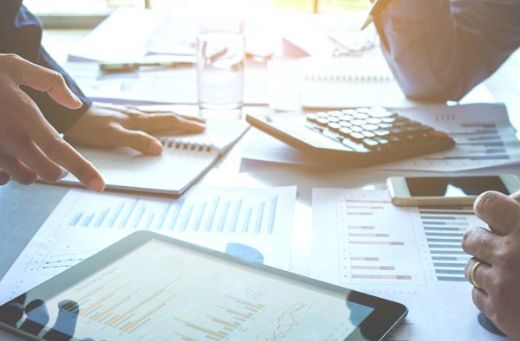 Join us for this intensive workshop and get tools and coaching to help you position your business for long-term success. Working with our business coaches, you will build a roadmap to financial fitness.
Bring your financial statements and your core team and join our business coaches for four mornings of serious work on your financial plan. The workshop will include concepts and processes that you can start using immediately.
---
Business owners/principals who want to improve their company's financial performance, organizational structure and make sure they're operating with a solid business model.
Key managers and support people in the organization. Approximately 23% of businesses that fail cite management and support team issues as contributing factors.
Sons, daughters, or business associates who are preparing to step into an ownership or business principal role.
---
$1499 USD Non-Premier Dealer
$1199 USD Premier Dealer (20% discount)
Bring your whole team. Pricing for this program is now per-dealer, with no attendee cap for your dealership.
*Additional employees may attend at no additional cost for the workshop. Lennox Dealers may be able to use marketing funds to cover 60% of the program cost.
Class Schedule
| Class Name | Date | Location | Type (In-Person or Live-Stream) |
| --- | --- | --- | --- |
Testimonials
"I highly recommend Operations Accountability. The Business Coach understands the HVAC and plumbing industries, and the process holds both the owner and management team accountable."