Do Your Part &
Be Cybersmart
With more than 89% of companies conducting at least one part of their business online, cyber-attacks are on the rise and growing faster than ever before. From phishing emails to password hacks, cybercriminals are constantly finding new ways to breach security points, landing themselves in your inbox and on your browser. It's important to be alert and stay one step ahead to protect your business from potential threats. Cybersecurity awareness is the first step, but being cybersafe is an everyday practice*.
Lennox has partnered with the National Cybersecurity Alliance to create a more secure, interconnected world. With a cyber attack happening every 39 seconds, four simple preventive measures can help reduce the risk of an attack on your business*: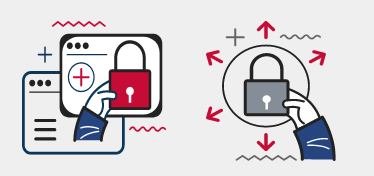 Use Strong Passwords and Password Vaults

Recognize and Report Phishing

Avoid Malware/Ransom Attacks

Enable Multi-Factor Authentication
*Gartner Inc., Clark
Keep Your LennoxPros Account Secure
As an account admin, you can quickly edit user profiles and permissions for your company's LennoxPros account:
1
Personalize each team members permissions to help them get the most out of the sites features and functionalities
2
Deactivate any team members who are no longer with your company
---

We know that account security is not one-size-fits-all, that's why LennoxPros helps you work smarter by giving you the controls. Take these steps to ensure your LennoxPros account remains secure:
Human error is the leading cause of security breaches, remember these tips to help prevent attacks:
1
Never share your login information 
2
If you share a computer with someone, log out of your account after each use
3
Pick a password that you haven't used for other accounts
4
Make sure your email account is secure
First Layer of Defense
Did you know that an eight-character password can be cracked in just one second? Even a ten-character password takes a little over an hour to crack. Your password is your first line of defense, so make it secure with the following guidelines: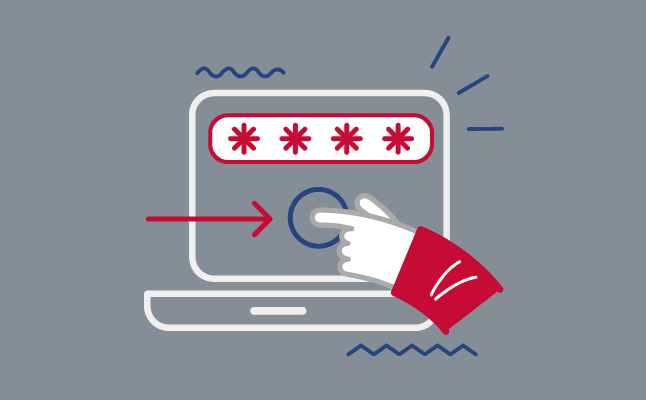 Use strong passwords:
---
Long
Passwords should be at least 12 characters long
Unique
Each account you have should be protected with its own unique password
Complex
Passwords should contain a combination of uppercase letters, lowercase letters, numbers, and special characters - and do not contain any portion of your name or username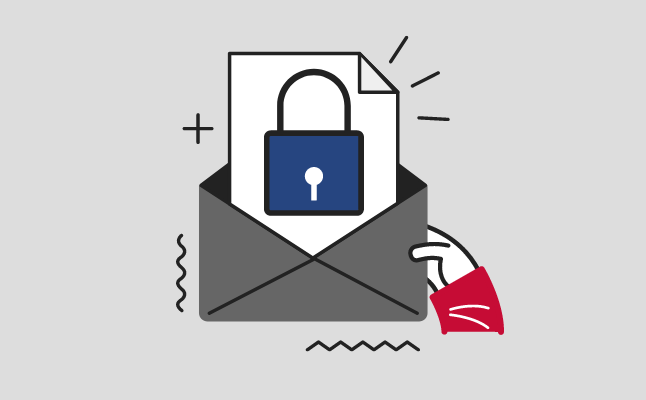 Reset passwords periodically:
---
To protect your online accounts from unauthorized access, it is recommended to reset your account password every 90 days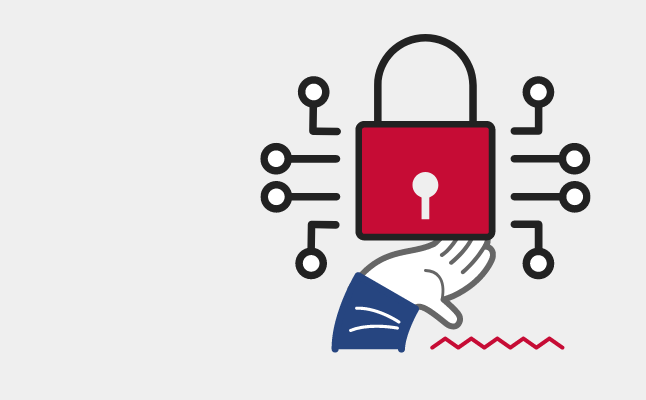 Consider using a password vault:
---
Having trouble remembering all your passwords? Consider using a password vault. With a password vault, you'll only need a single master password to unlock access to all other passwords. It's a convenient and secure way to manage your passwords and keep all your online accounts protected.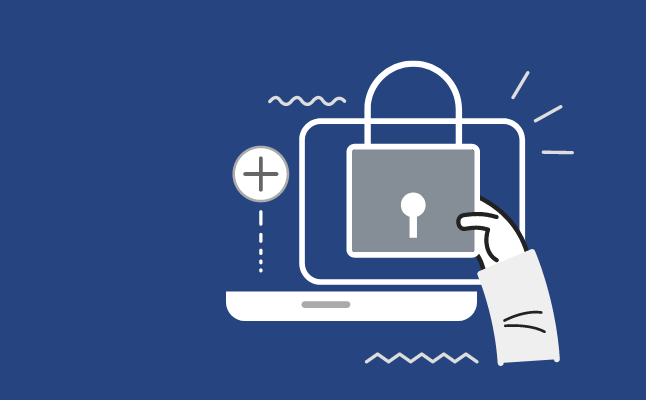 How to reset your LennoxPros password:
---
Navigate to your account settings
1) Click "Forgot your password?" on the LennoxPros login page
2) Enter your email address 3) You will receive a link to your registered email address, follow the directions to reset your password

Call the IT Helpdesk at (1-877-570- 0123) for further assistance
Don't Take the Bait

Cyberattacks often begin with a phishing email and are the leading cause of data breaches across companies of all sizes. Phishing is a real threat. Hackers may pretend to be one of your customers, one of your employees, or even a business partner by impersonating them through email. Their goal is to lure you into clicking on a malicious link, give away your confidential information, or have you send money.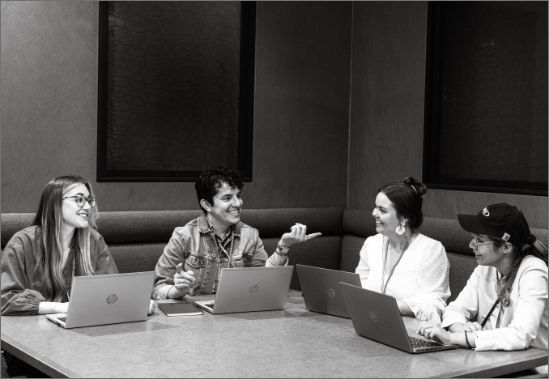 Avoid the hook: How to spot a phishing email?
Check the sender, beware of spoofing
Keep an eye out for misspellings or suspicious domains, especially the part of the email address after the @. Beware of unexpected emails from an address you've never communicated with before
Check the recipient
Are you the listed recipient in the address line or greeting? Watch out for emails sent to email aliases, like info@abc.com, or that have general greetings, like Dear Sir or Madam
Check the links
Hover over hyperlinked text or long-press on your mobile device to see where that URL would direct you if clicked
Beware of attachments
It's never a good idea to open an unexpected or unsolicited attachment
Remember
If an email seems "off" for any reason, it could be phishing. Don't take the bait. Just delete it.

Think Before
You Click

Hackers will try tricking you into clicking on links that will download malware or ransomware onto your computer. When you click the link or install the software, your machine can become compromised, making your computer vulnerable to viruses and unwanted ads. Criminals use malware to steal personal information, send spam, and commit fraud. Many believe that malware or ransomware infections are obvious, you get a flashing notification on your computer screen. Often, it's not that obvious.
Less flashy signs you may have an issue:
Your computer starts running extremely slowly, or it inexplicably freezes
Your links start opening in a different default internet browser
Your browser searches/favorites redirect you to unfamiliar websites
Suspicious internet ads or pop-ups appear on all your websites
You see suspicious file extensions (e.g., Excel files suddenly appear as .JPG).
Your contacts report receiving mysterious messages from your account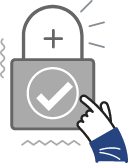 DO
---
Back up your data regularly. Keep the backups in a different location (on different a network) than your live data.
Use up to date antimalware protection on all your devices.
Keep everything up to date. Routinely update your devices (including mobile devices) and software – especially if the manufacturer's update includes a security fix or enhancement.
DON'T
---
Don't allow unmanaged (unknown) access to your devices and network. Have a process to ensure only the right people have the right level of access. Remove access immediately to your LennoxPros account if someone leaves the company.
Don't be lazy with passwords. Use strong passwords and require all employees to do the same.
Don't install or use software (especially freeware) from unofficial or unsecure websites. Be cautious of any download – make sure you know and trust the source.
Boost Your Online Security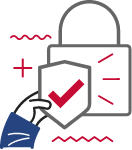 Take account protection a step further, beyond passwords, with a second layer of security. Multi-Factor Authentication (MFA) is a security measure for your account that requires anyone logging in to prove their identity multiple ways. You may be asked to provide a password along with a secure one-time code or even a fingerprint.
It's easy to enable
Most service providers (email, banking & credit, etc.) already provide MFA, you just need to flip the switch.
It's a must have for a mobile workforce
Mobile employees are accessing email and accounts remotely, making it difficult, electronically, to determine if an actual employee is logging in or if it's a hacker who has cracked a password. MFA helps by requiring you to provide a second form of identification – like a single-use code or pin number – that a hacker wouldn't have.
With MFA in place, even if a hacker manages to crack your password, access to your accounts becomes a major challenge. While not every account and device currently supports MFA, it's becoming increasingly popular. In fact, you might already have it set up for your devices. Take your phone or laptop, for example – if you utilize features like Face ID or a fingerprint scan, you're already familiar with the benefits and the convenience of MFA.
1) How can I report a suspected breach on my LennoxPros account?
If you suspect your LennoxPros account has been compromised due to a stolen password, phishing email, or other fraudulent activity and has led to unauthorized use of your account, contact us at ReportPhishing@lennoxintl.com. Our team will quickly investigate and take the necessary steps to protect your account. For immediate action against phishing emails, delete the suspicious email and block the sender's address through your email account.
2) How do I add a new user/ change permission to an existing LennoxPros account?
Step 1: Navigate to LennoxPros.com and login. Look for the Admin tab located in the top right corner.
Step 2: Under the "Manage Users" tab, select the user whose permissions you want to modify, hover over the red down arrow, and select "Edit."
Step 3: Edit profile information in the "User Information" tab and click "Save Changes." To update permissions, click the "User Permissions" tab and modify the permissions as needed.
Pro tip: Some permissions are dependent. A notice will appear to let you know when dependent permissions have changed.
Step 4: After you've updated the user's changes, click "Save Changes."