LennoxPros x Cool Calc – for Professional ACCA Approved MJ8 Reports
Our enhanced Manual J load calculator is now powered by Cool Calc's innovative software. This dynamic integration lets you create fast, efficient ACCA approved reports that comply with national design standards and meet building code requirements. Best of all — our Manual J load calculator is free through LennoxPros.
With a redesigned intuitive user interface, you're able to do load calculations quicker with ease from your office or across the kitchen table. Designed for either your mobile phone or tablet, our load calculator offers simple, logical navigation, and fewer screens to accomplish tasks so there's less clicking.
Impress your customers with a free ACCA approved professional MJ8 report. Creating unlimited compliant reports is a snap using new enhancements that include:
Detailed worksheet calculations and visuals.
The ability to save or share reports to any email address.
Load calculations done at the customer's home can be instantly accessed back at the office.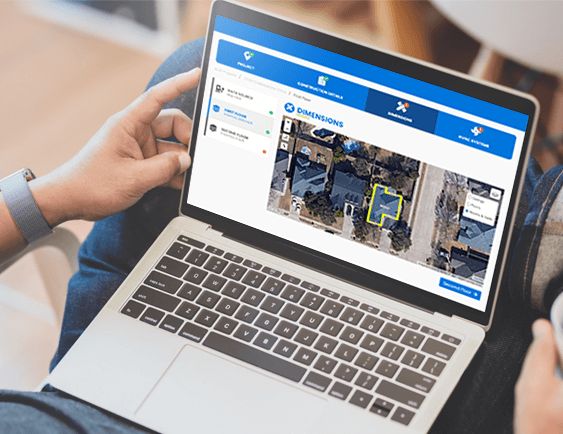 ​"I LOVE this tool. I can have a load complete before I even meet with the customer. If I need to adjust for unseen things I discover on the sales call, it's very easy to make adjustments. The MJ8 report is very colorful and impressive to my customers, and I know my competition have nothing like it."
​
- Matt Ales, Hamrick AC & Heating

Stay compliant
Whether you're installing a new system or replacing equipment, most states require that you do a thorough block-load or room-by-room residential load calculation to certify the equipment is matched and compatible with the cubic feet per minute (CFM) of the home. This ensures your customers' system or new equipment is properly sized. LennoxPros Manual J load calculator gives you the competitive advantage you're looking for. Start performing fast, efficient load calculations within minutes using these time-saving benefits and enhanced features: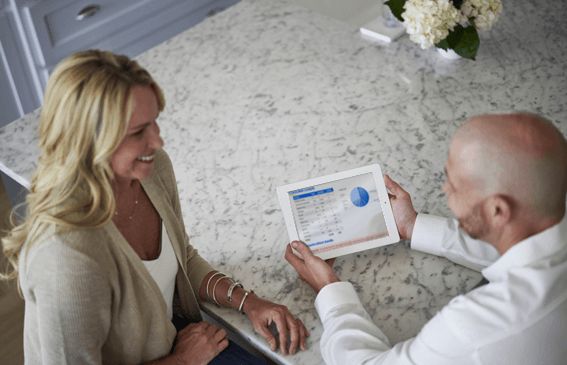 ACCA approved load calculations can be used as proof of "due diligence" in a court of law.
Customizations are flexible for users to determine design conditions, map tracing, and construction details making it simple to modify the home features.
Able to perform room-by-room or block-load calculations.
Ability to create load calculations for multi-systems homes.
Proposal Builder integration so you can use it as part of your sales process to size, propose, and close.
API based application allows for future enhancements and updates.
Simple navigation offers fewer screens required with natural language questions and progressive signals to improve the customer experience.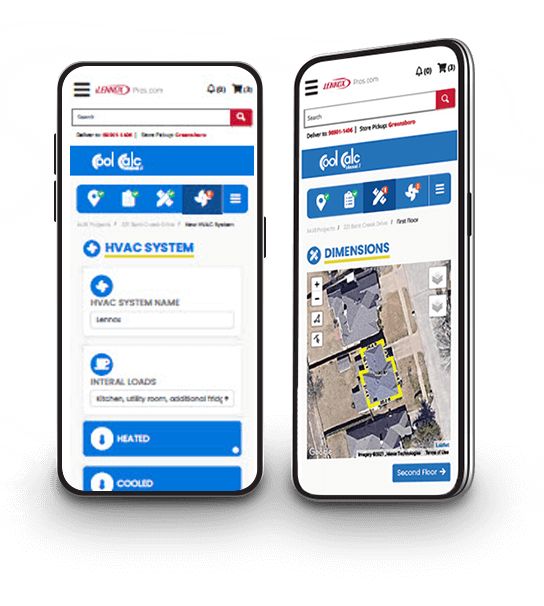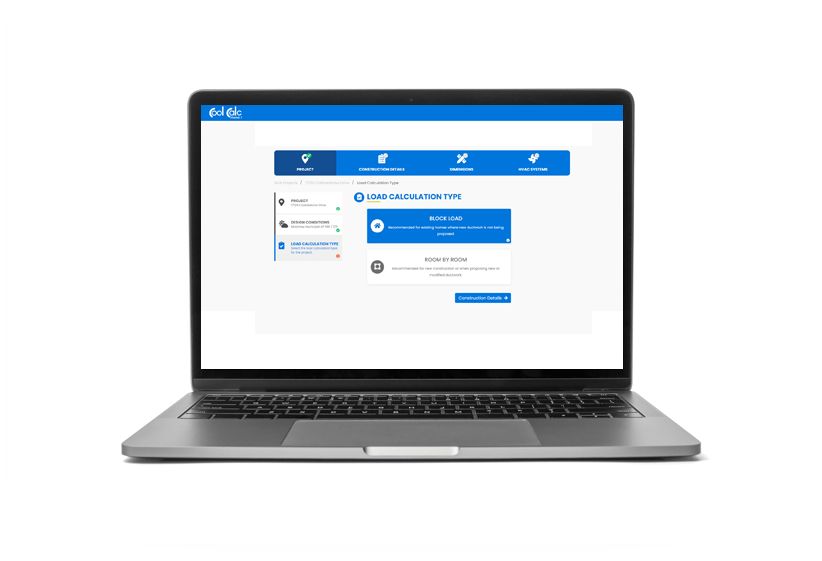 Integrated for better performance
Using Cool Calc's innovative software, LennoxPros Manual J load calculator provides you with the ideal size system or equipment, so your customers save money and stay comfortable year-round. Get better performance and a seamless experience that rivals expensive high-end load calculators — easy to use, flexible, customizable, and free!
Simply log on to LennoxPros from your mobile device or download LennoxPros in the App Store and start using. It's that easy.