New MPA Ductless Heatpumps
Give a warm welcome to the Lennox® line of
NEW MPA ductless heat pumps!
High-efficiency precision meets flexibility. Available in sizes up to 4 ton, the new MPA ductless heat pump systems offer whole home capabilities. Now included in the line are indoor units suited for server rooms, restaurants, and multi-family applications.
The new MPA ductless heat pumps are another example of Lennox providing efficient solutions for our customers.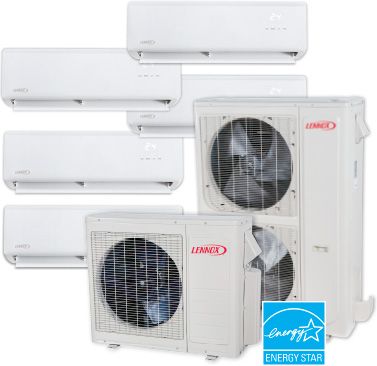 ---
Improved ductless performance: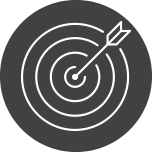 Precision Comfort
Variable capacity heating & cooling.
Zoning solutions to eliminate hot/cold spots.
Ultra-quiet operation indoors and out.
Temperature control that can "Follow Me."
Dehumidification mode available.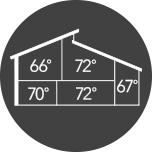 Flexible Installation
Higher capacity options.
Wider heating and cooling operation ranges to support low ambient temperature operation.
Increased variety of indoor head types introduce new application opportunities.
Improved multi-zone head offering.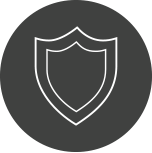 Durable Systems
System protection measures monitor and prevent failures.
Easy service calls with color-coded diagnostics.
Increased warranty offering.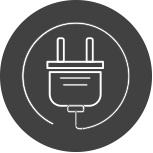 Energy Smart
More Energy Star® certified systems in single & multi-zone configurations.
Efficient electric heating for northern climates with consistently low outdoor temperatures.

A wide array of indoor unit options:
Now with broader capacity and installation options, and plenty of Energy Star® certified systems, Lennox®' MPA ductless heat pump line brings innovative evolution to our mini-split product line.
Space Saving • Ultra Quiet Precision Comfort • Adaptive Airflow • Versatile Solutions