AHRI Residential Matchup Tool
Introducing our new and improved
AHRI Residential Matchup Tool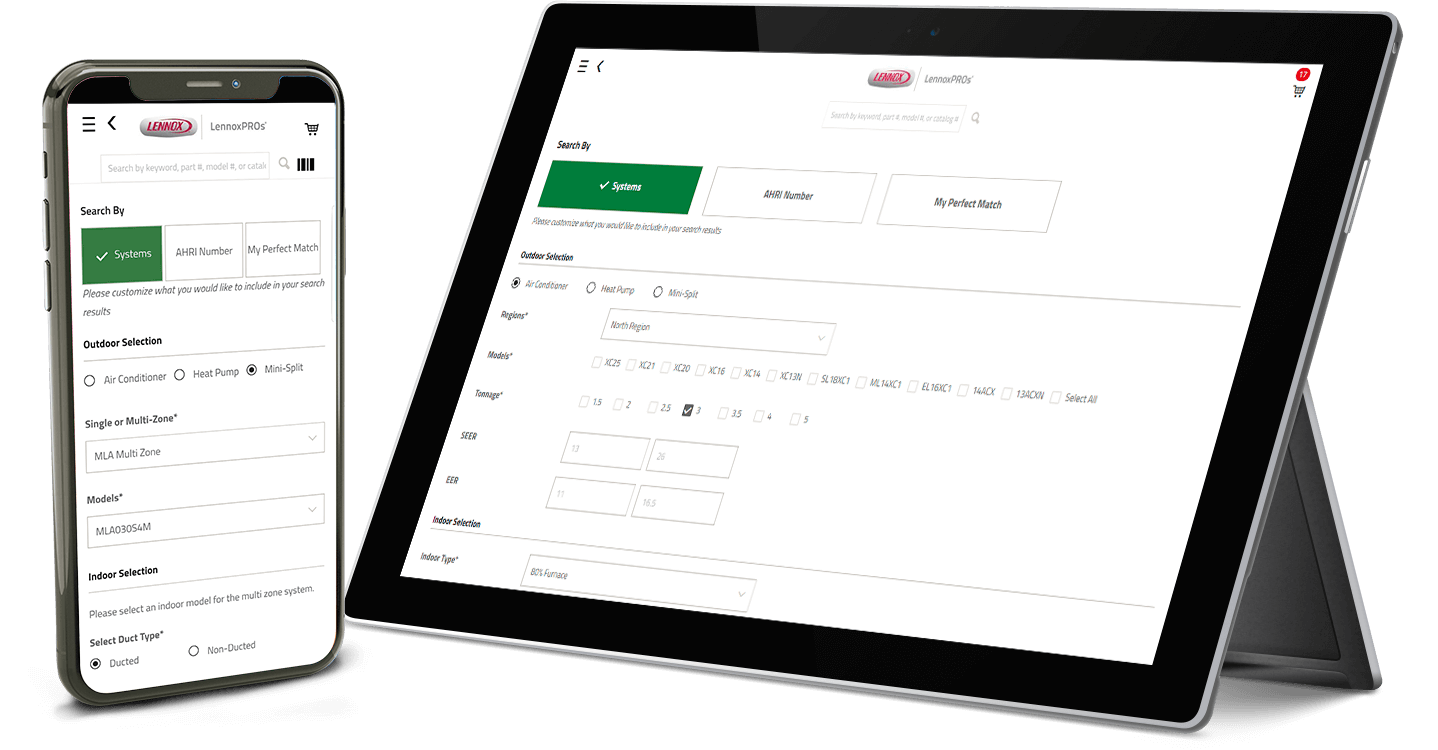 Find your perfect match
Say hello to the new AHRI Residential Matchup Tool. Use this digital tool on LennoxPros.com to instantly create perfectly matched AHRI compliant systems. No need to search through the AHRI database to get AHRI reference numbers.
Easily check availability and add matched systems directly to your cart. Find instant AHRI matches and export your search results. No more blind dates for your HVAC components.
---
3 ways you can get a certified AHRI match on your mobile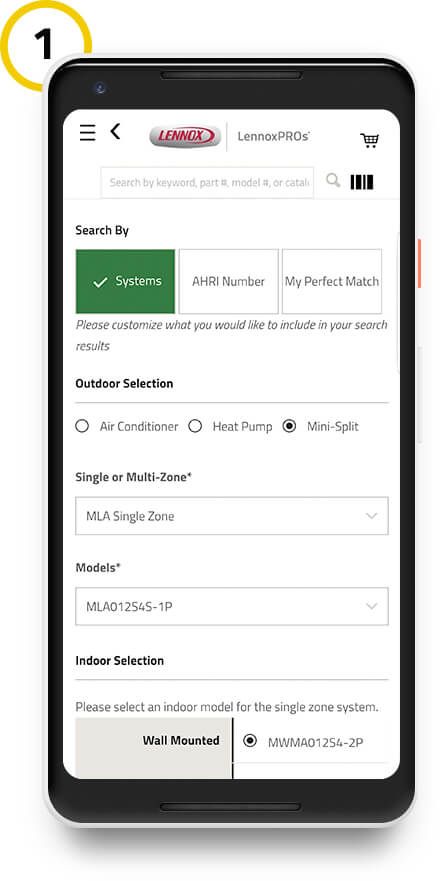 1. Get your exact system needs
Need to create a system with an outdoor unit and coil? Simply select what customizations you'd like to include in your search to find exactly what you need.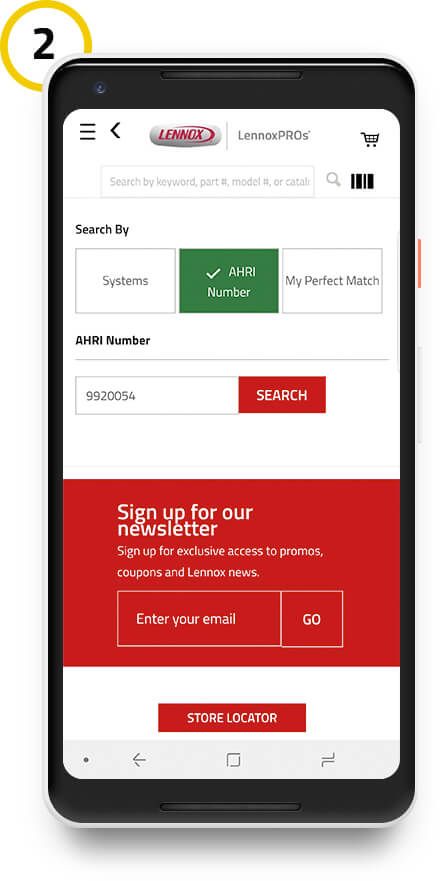 2. Quickly search by AHRI Number
Type in your AHRI reference number and find exact match details.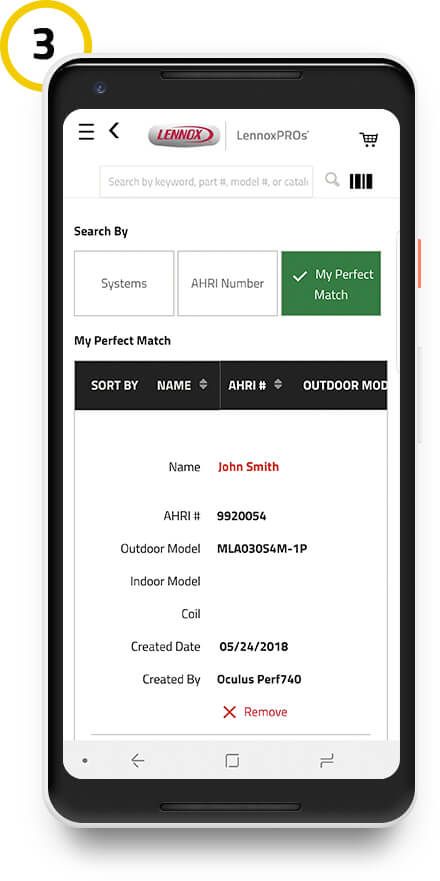 3. Find your "Perfect Match"
Quickly access your favorite system matches with the new "My Perfect Match" feature.
PRO Tip: We've expanded the filtering for AC matches and heat pumps.
New enhancements include:
Match Mini-Splits, both single and Multi-Zone matches
New improved search and filtering.
Instant access to AHRI Certificates.
Easily roll all products into your cart with one click.
Save time by exporting search results via Excel/CSV files for offline viewing.
View immediate pricing and availability.
Access the tool without signing into your LennoxPros.com account.