AHRI Matched Systems Made Easy
Find yours in seconds!
Matching systems has never been easier with improved features that let you:
Match Commercial Small Splits.

View AHRI details with CDQ pricing.

Specify the BTU capacity needed for heating and cooling.

Match correct outdoor and indoor accessories in one screen.
Look up matches with ADP Coil orientations.

Find Mini-Splits matchups.

Save your favorite matches.

Easily create AHRI matched proposals.
Your Smartphone offers 3 ways to
get certified AHRI matches
Simply select what customizations you'd like to include in your search to find exactly what you need.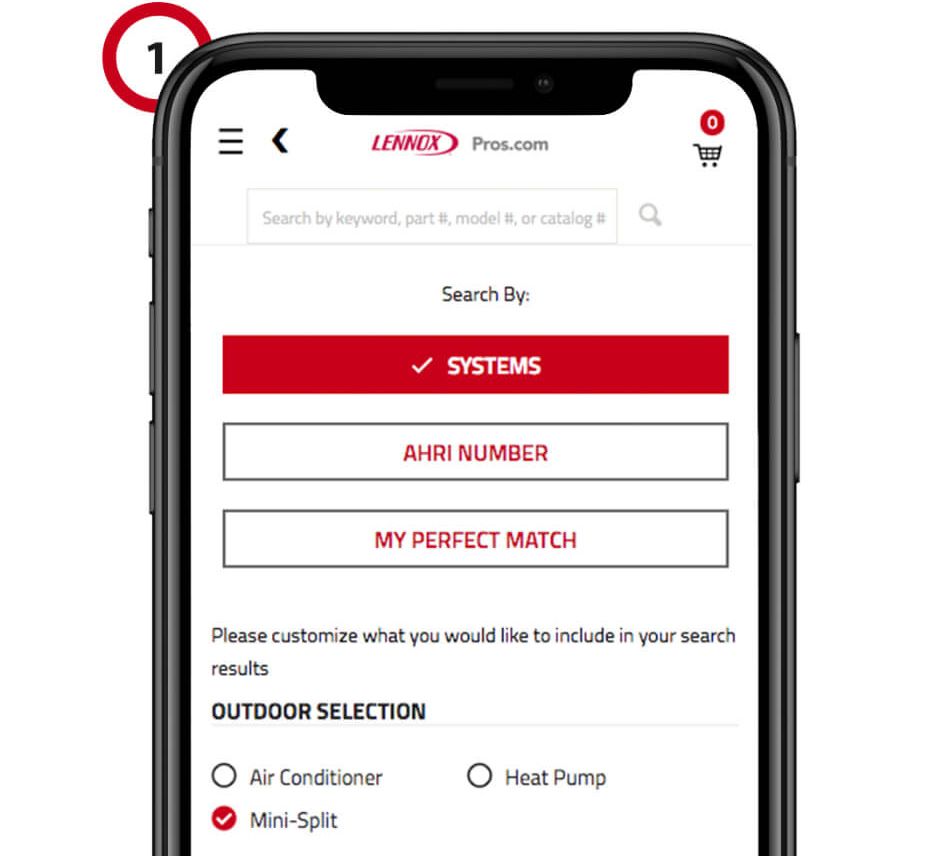 You can search by AHRI
number and find your
match easily.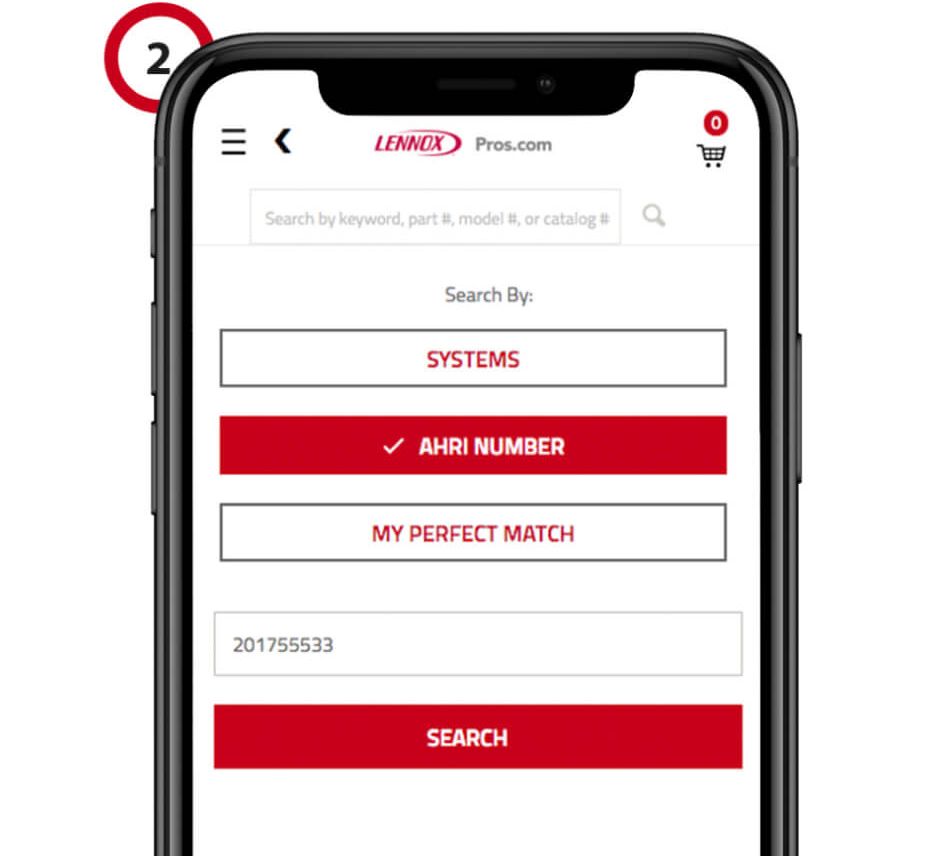 The "My Perfect Match"
time-saving feature lets you quickly access your favorite saved system matches.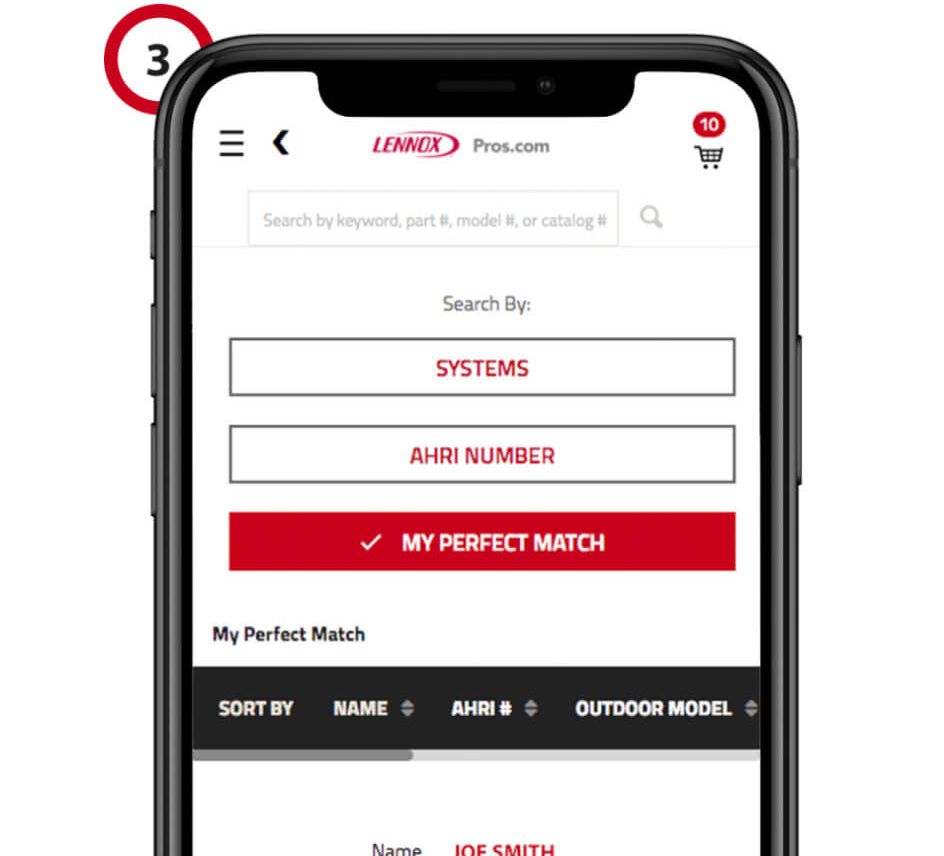 What Lennox Dealers
are saying about AHRI Matchup
"The AHRI Matchup tool has made my job less time consuming by providing me with information that used to take a lot of time to collect from the AHRI website. Being able to provide my customers with a certificate of product rating from AHRI with a few mouse clicks is fantastic!"
John Roberts
Webber Supply Inc

"I used to have to build my own equipment matches while always customizing my matchup sheets. The AHRI tool is super easy. It basically allows you to confirm exactly what you want. From there, you just toss it in your cart and order it."
Sean Stark
Sunny Service