Regional HVAC Efficiency Standards
Do you meet HVAC Efficiency Standards?
Effective Jan 1st 2015 Regional Efficiency Standards apply to mini split AC, heat pumps, and packaged units. For the first time the efficiency level varies per state in which the equipment is installed.
The North, South and Southwest are required to meet the regional Efficiency Standards requirements. The U.S Department of Energy's Regional Standards apply to all 2015 manufacture cooling equipment. The standards apply to single phase residential products only.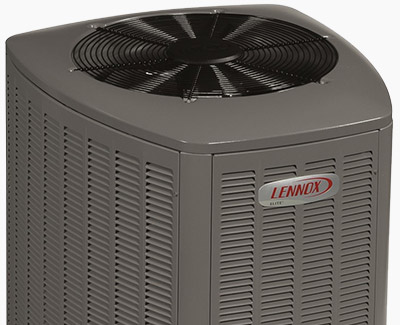 Air Conditioner Products
South: 14 SEER is the new minimum efficiency requirement. Any air conditioner that does not meet this SEER, cannot be installed in this region.
Southwest: 14 SEER with an added 12.2 EER required for small sizes (up to 3.5 tons) and 11.7 EER for large sizes (4 and 5 ton). Any air conditioner that does not meet both the SEER and EER requirements cannot legally be installed in the Southwest region.
North: HVAC Professionals have access to 13 SEER equipment and 13 SEER dry charges.
Heat Pump
Nationwide: 14 SEER/8.2 HSPF standard nationally. (Production of all 13 SEER Lennox ® and AireFlo® heat pumps for residential market was discontinued in 2014).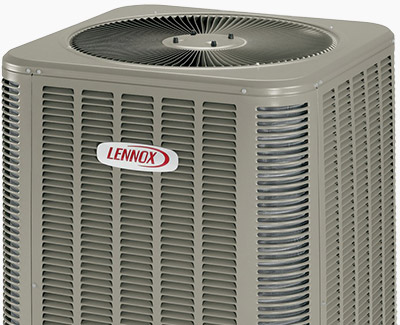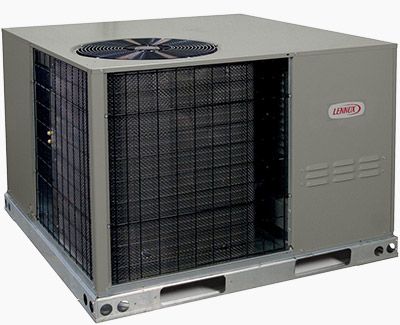 Residential Packaged Units
South & North: SEER/8.0 HSPF is the new minimum efficiency requirement.
Southwest: 14 SEER/11 EER /8.0 HSPF are the new minimum efficiency requirement.
Nationwide: Dual Fuel and gas/electric package units are subject to an 81% AFUE minimum heating efficiency.
Model descriptions
To help our HVAC professionals identify differences in the time period of production, we updated our 13 and 14 SEER catalog numbers on Jan 1, 2015. Our new online order process has the new model description under the correct catalog number for the area of installation.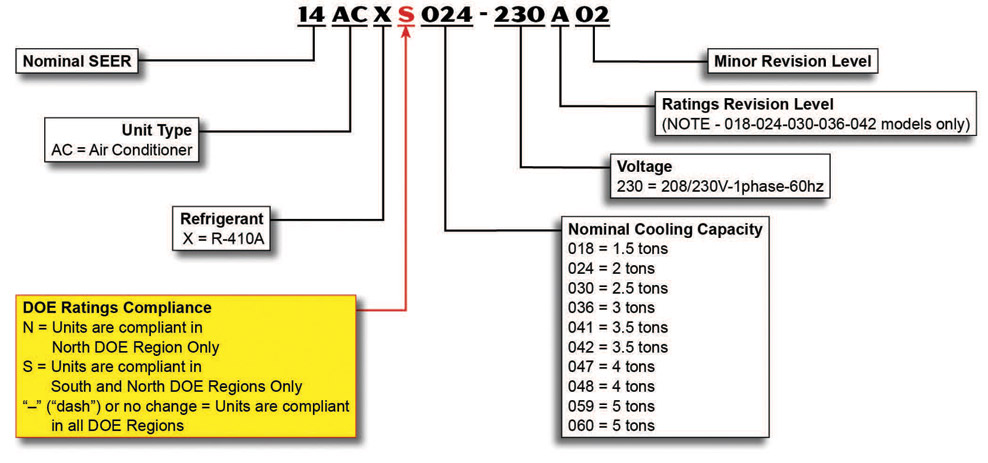 For Border States, HVAC professional are required to keep records and enforcement expectation which apply to manufacturers, distributors, and contractors. Lennox is required to label our products to provide records of shipments by model number. Contractors in the South and Southwest need to keep records of specific equipment installed in each home as the government may ask you to provide logs and documentation.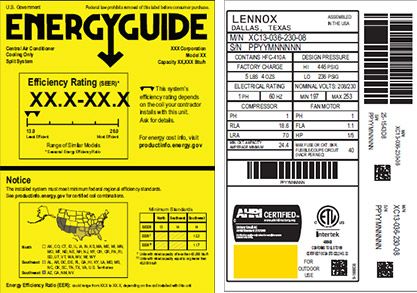 Nameplate Changes
The new Energy Guide Label contains a range of efficiencies as well as a map where the product can legally be installed.
A permanent label is attached to the unit, indicating in which states the unit may be legally installed.