Want more qualified leads for your business?
If you've not discovered the advantages of being a Lennox CAP Dealer, you're missing an opportunity to connect with 80% of homeowners who are searching online for your services. Nearly 67% of homeowners searching for services do not have a company in mind, so why can't it be your company they select?
Get matched with qualified leads for
FREE
The CAP Dealers can be first company homeowners go to thanks to Lennox Leads. Lennox Leads matches your business with these very customers who are searching for your services online — instantly sending quality leads to your mobile device.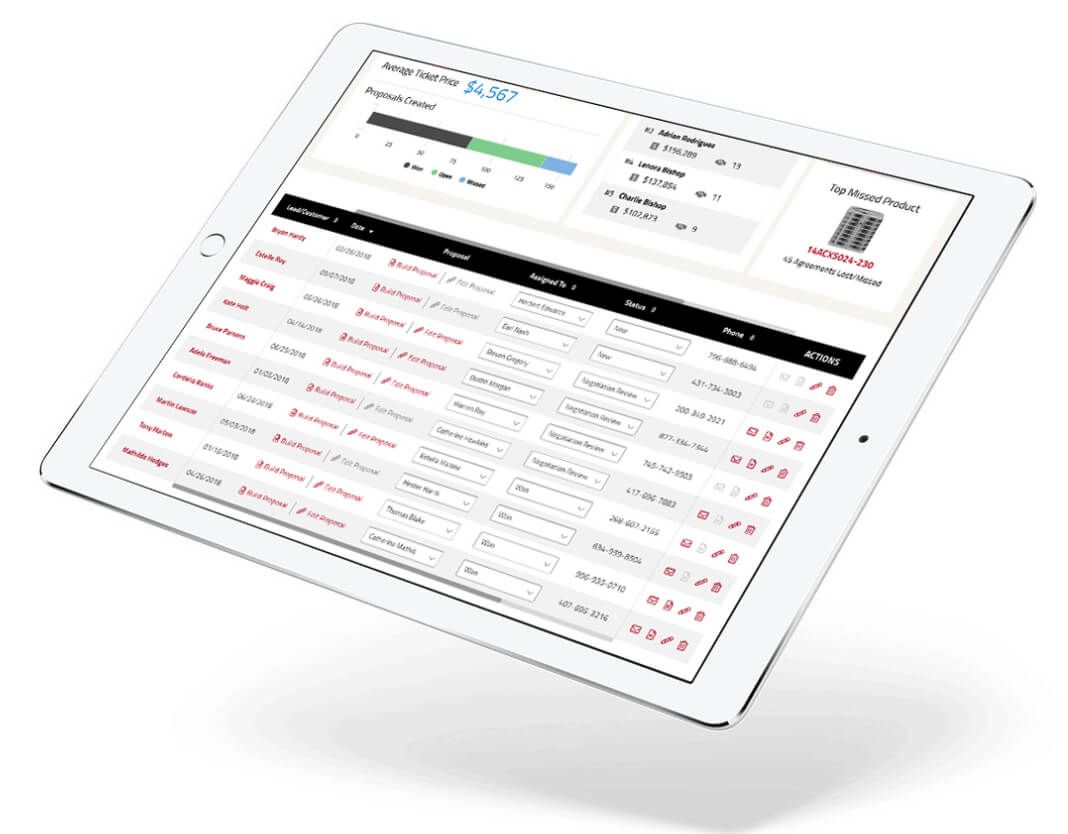 Registered Lennox CAP Dealers can opt-in to receive leads from the Lennox.com Dealer Locator and other lead sources.

Stay on top of each new lead through automatic email and text notifications.

Manage and monitor your sales funnel - from lead creation to closing sales in one place.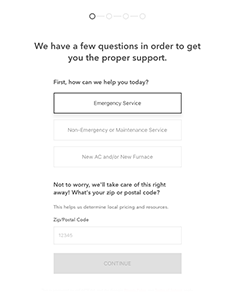 Generate even more leads from your website!
The new Dealer Lead Form generates leads with key information from homeowners looking for replacement options, service, and system maintenance. The form is designed to better serve homeowner needs delivering product recommendations that help you sell perfect air! Make it part of your website and start receiving warm leads.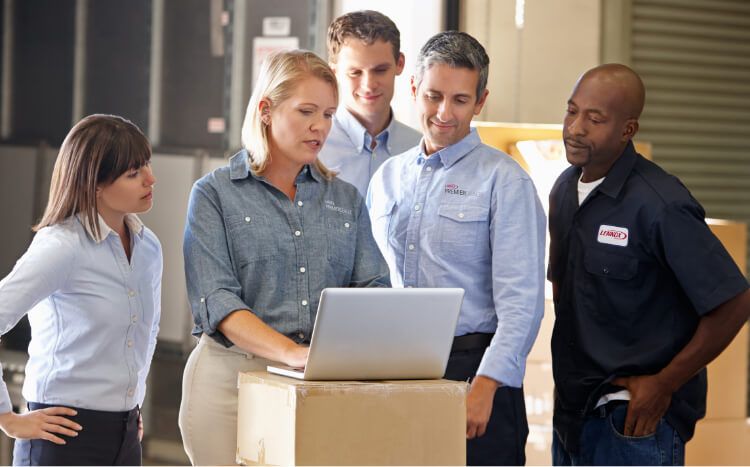 Opting in is easy
1. Login to your LennoxPros.com account and navigate to the Admin tab.
2. Click on "Manage Leads Opt-in" tab.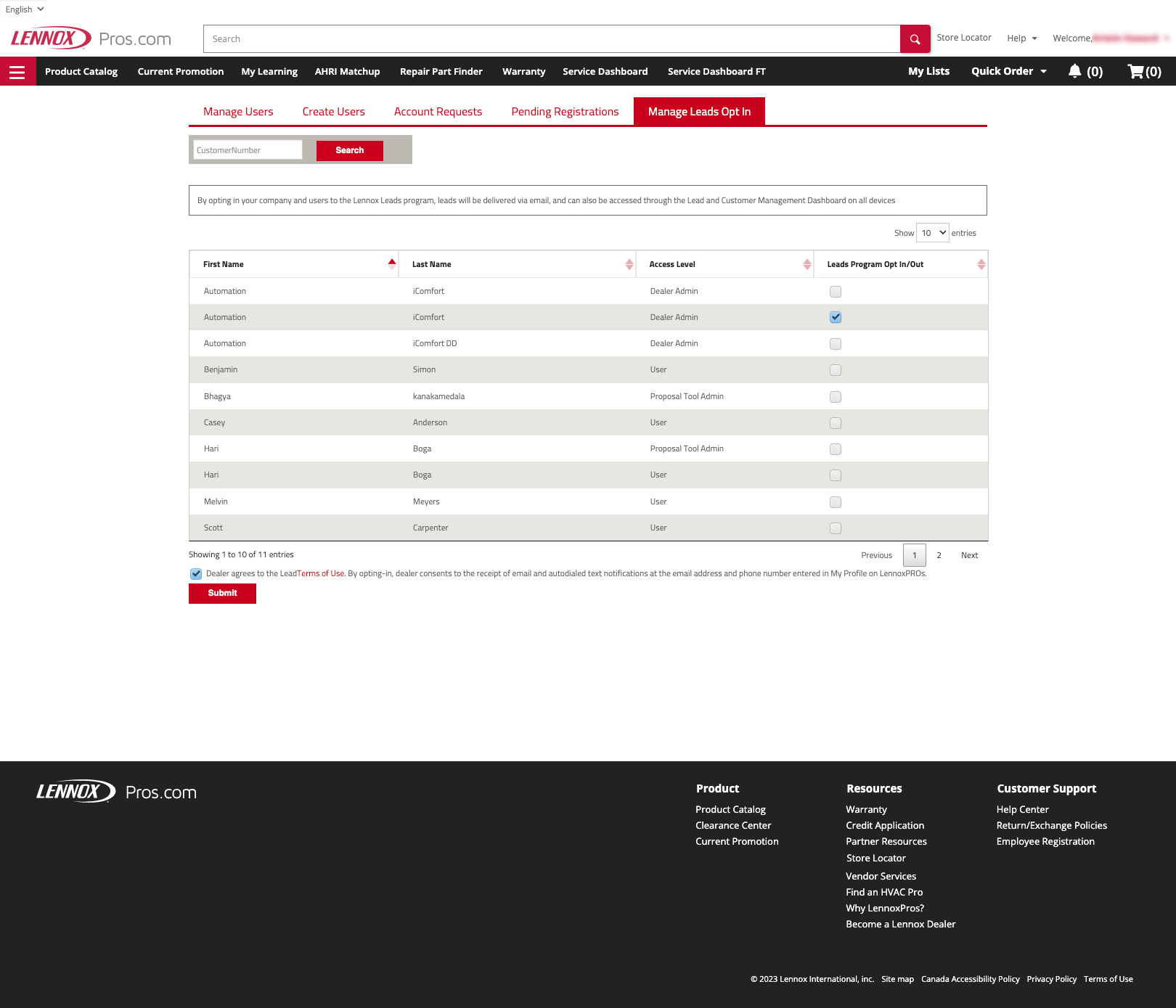 3. Select users to receive email and text notifications of the leads.
4. Review terms and Submit.
Tip: Don't forget to update your mobile number under My Profile to receive text notifications.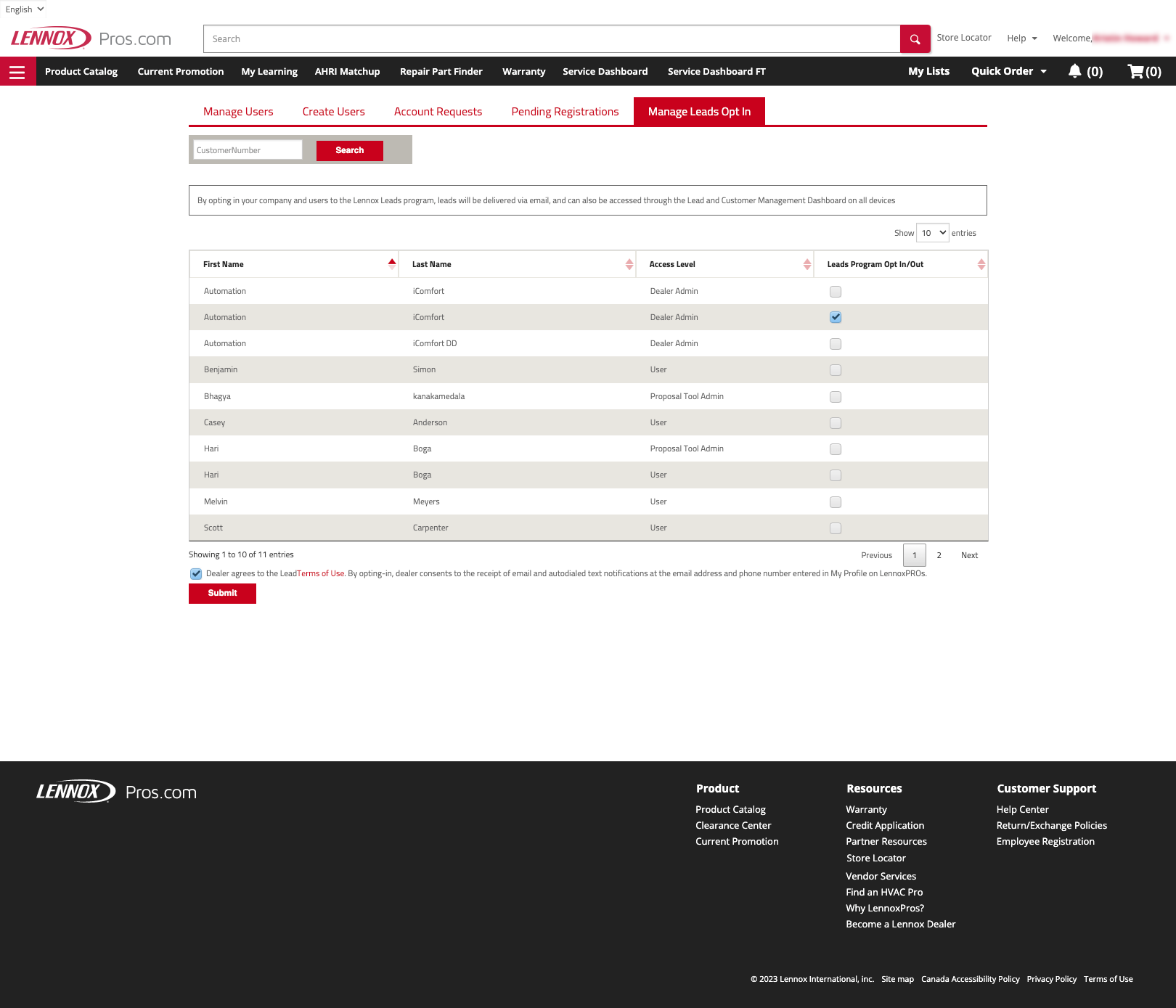 ---
Program Rules
When a new lead arrives, it is unassigned and the tool admin group is notified via email and/or SMS. The lead should be assigned to a user in your company.
1. Once the lead is contacted the lead status should be updated. Simply click on Status option in the table to choose the correct option.
Tip: The system will send reminders if the lead status is not updated over a 24 hours period. If lead status has not been updated for 5 consecutive leads, the system will opt user out from the program. All users who are tool admins with 1901 permission will receive lead notifications.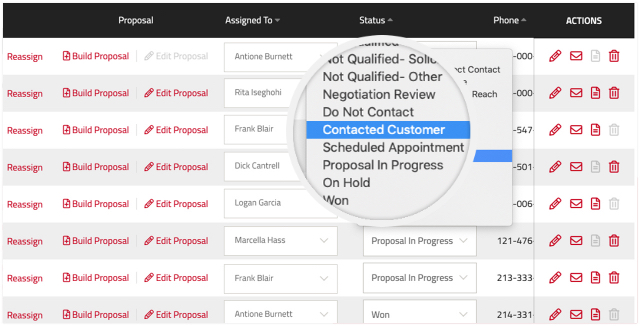 Updating Permissions and Opt-out Preferences
1. To remove a user from receiving notifications, simply remove 1901 permission. Go to Admin > Search for User and Edit User Permissions.

2. Click on the User Permissions tab and scroll to the Proposal Tool option and uncheck the 1901 permission. Click on "Save Changes".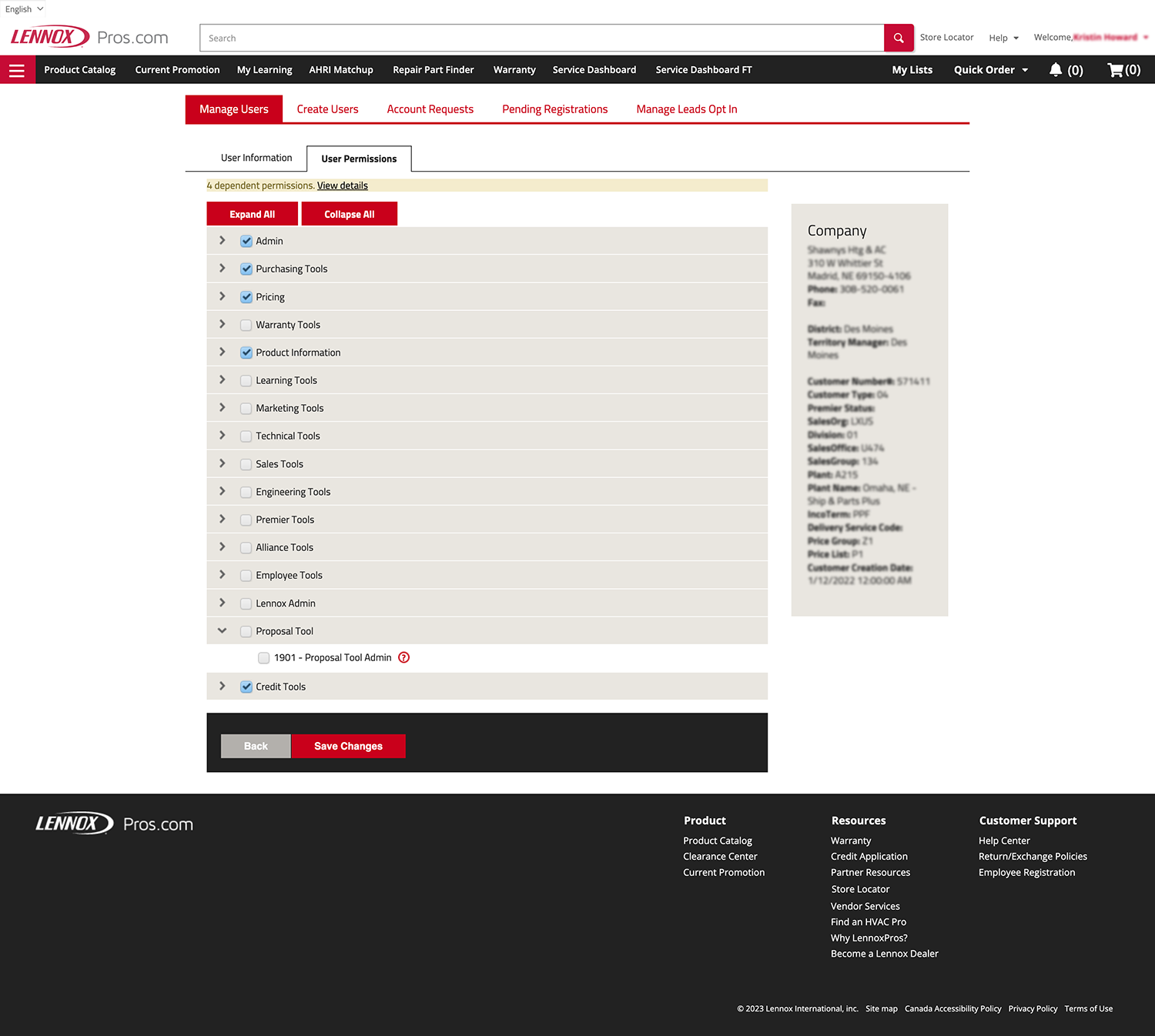 3. In the admin console, navigate to Manage Leads Opt In tab, uncheck notifications for the user and click Submit.