Featured Vendors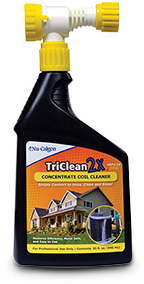 TriClean 2x™ Coil Cleaner & Sprayer
Trust a specially formulated chemistry in easy-to-use packaging for your annual coil-cleaning needs.
Easy to use -- simply connect, spray and rinse
Great for preventative maintenance programs
Metal safe chemistry -- great for microchannel coils
One bottle cleans up to three 5 ton coils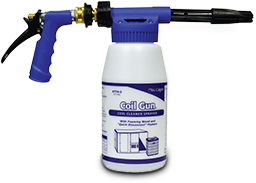 Coil Gun® Sprayer
Use with any of the Nu-Calgon's quality coil cleaners with no pre-mixing required.
Five mix ratio settings
2 quart capacity
Quick-disconnect feature
Foam wand to enhance foaming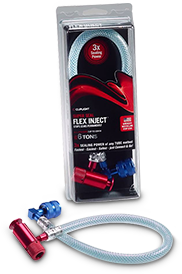 Super Seal Flex Inject from Cliplight
Flex Inject is a leak stopping sealant with a misting orifice and flexible hose.
3X Sealing Power
No Tools Required
Polymer Free
Fully Compatible with all oils and refrigerants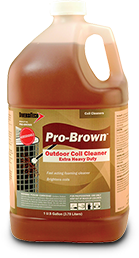 Pro-Brown Coil Cleaner
Pro-Brown™ is a heavy duty alkaline cleaner that pulls out deeply embedded dirt while brightening and cleaning coils. Ideal for air-cooled condensers, microchannels, and mini-splits.
Biodegradable and NSF approved
Ultra-High Foaming
Cleans & Brightens
Safer than Acid Cleaners
3 Ways to shop with us!