New features of the iComfort® S30 3.1 upgrade
Dealers and Homeowners will see some exciting changes on June 8th, 2016!
In August 2015, Lennox introduced iComfort® S30 smart thermostat, offering energy savings, comfort and peace of mind to homeowners as well as ease of installation and service to dealers.
Lennox continues to extend iComfort® S30's leadership position with the 3.1 software update that will bring exciting new features to homeowners and dealers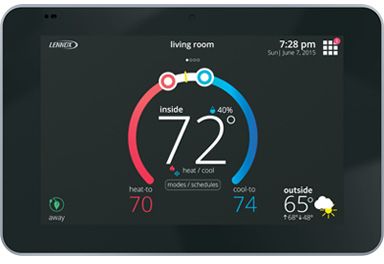 iComfort S30 3.1 enhancements will be sent automatically to homeowners in the next couple of weeks. Homeowners whose systems are connected to the internet and have NOT disabled automatic updates will be seamlessly updated.
Systems that are not capable of receiving the updates at this time will be updated in the future when they:
Connect to the internet AND
Either enable automatic updates or hit the "check for updates now" button
The Settings > general > about > software updates screen contains the settings for automatic updates and the "check for updates now" button
Homeowners who have registered their systems will be receiving an email summarizing the exciting new enhancements. Dealers may want to reach out to non-registered customers to explain the new features
---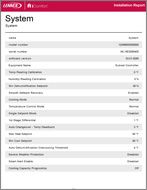 Installation reports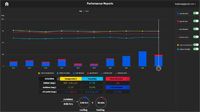 Performance reports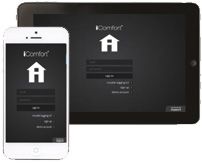 Demo mode
New features for dealer
Installation report helps verify that the installation was done correctly and reduces chances of call back.
Smart alert and performance reports help identify/address issues in a timely manner and deliver peace of mind to homeowners.
Demo mode lets you demonstrate iComfort® S30 features to your customers anytime and anywhere.
CAP changes: differentiate the iComfort® S30 from iComfort® WiFi with a $100 S30 "add-on" rebate in the consumer rebate program and a $30 SPIFF in the SPIFF program.
Social: 4-5 posts across Facebook, Twitter, Google+, YouTube, Instagram. Utilize existing videos/pictures to call out updated features. 15 second demos of features. Twitter chat with Product Manager/Director and engineers. (Social media features coming soon)
Lennox.com changes: the iComfort® S30 product page will feature updated content explaining the new software features.
---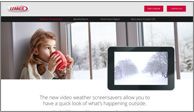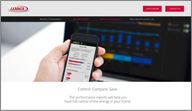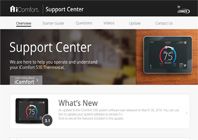 New features for homeowners
HD video screen savers help homeowners view current outdoor conditions on your thermostat.
Performance report Get insight into daily system performance through detailed report.
Monthly report identify month over month usage trends through monthly reports.
Consumer portal changes

"What's New?" section added to the consumer portal login page. Consumer FAQs and How-To Video.
---
3.1 update-specific training
Online: Overview of the iComfort S30 3.1 update:
this course is designed to provide a high level overview of the S30 extended features released in update 3.1. (12 mins – available June 2)
Online: Technical Overview of the iComfort S30 3.1 Update:
This course is designed to provide a walk through to locate the new reports on the S30. (10 mins – available June 2)
How-to videos
Webinar: S30 3.1 Update:
Will cover the location of current and future training & a high level run through of the changes. (30 mins – Four sessions available) June 7 • June 15 • June 22 • July 7
iComfort® S30 general training for technicians and sale
Current technical training: FTC Instructor-Led PowerPoint • two e-courses • recorded webinar • 22 how-to video
Current sales training: two e-courses • recorded webinar