Launching soon, the compacted and highly efficient
LRP16 packaged unit from Lennox®!
Now you can offer your customers energy-saving comfort in a space-saving package.
Ideal for homes built on a crawlspace, Lennox® LRP16 packaged air conditioners and heat pumps combine heating and cooling functions in one streamlined cabinet. No matter the weather or the season, LRP16 packaged units work efficiently to maintain a comfortable temperature, with energy ratings of 16.00 SEER.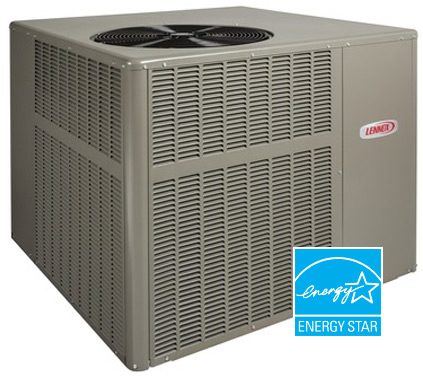 Design Features
Compact footprint allows for quick installation
Discreet, streamlined design blends in with surrounding environment
Delivers greater efficiencies in the same compact footprint as the LRP14 unit
Can be installed on a rooftop or outside any home or office
Self-contained system requires no indoor furnace or air handler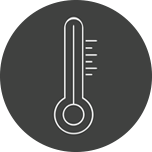 Two-Stage Operation
2-stage compressor delivers more even temperatures, better humidity control, and uses less energy, compared to single-stage units
2-stage gas valve delivers even temperatures, lowers energy costs and burns quieter
2-stage variable speed supply fan reduces drafts, controls humidity and improves indoor air quality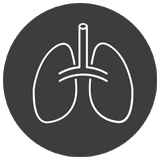 Healthier Air
Compatible with a Healthy Climate® purification accessory
Healthy Climate® purification uses PCO technology to remove volatile organic compounds (VOCs) and unpleasant odors, like cooking smells, pet odors, cleaning products, and fumes from carpeting or furniture solvents and paints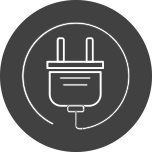 Energy Smart
With energy ratings of 16.00 SEER and 81% AFUE, the LRP16 is as efficient as it is versatile
Qualifies for utility tax rebates, where available, lowering homeowners' monthly bills
ENERGY STAR® certified, which means that the LRP16 meets or exceeds guidelines set forth by the U.S. Environmental Protection Agency

Now with more curb appeal:
The new curbs on the LRP16 gives it a more durable appearance to the homeowner and also allows the unit to be properly seated on curb during installation. The LRP16's fully adjustable pitch curb also allows for more flexible installation, even on roofs with sloped or uneven angles.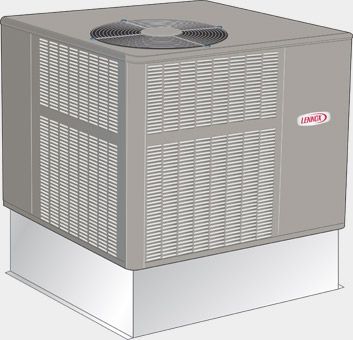 Don't miss out on training!
LRP16GE pre-launch training webinar