MLA-MPA Mini Splits - Training
Introducing the new MPB and MLA Mini-Split Heat Pumps
Ideal for all types of homes and spaces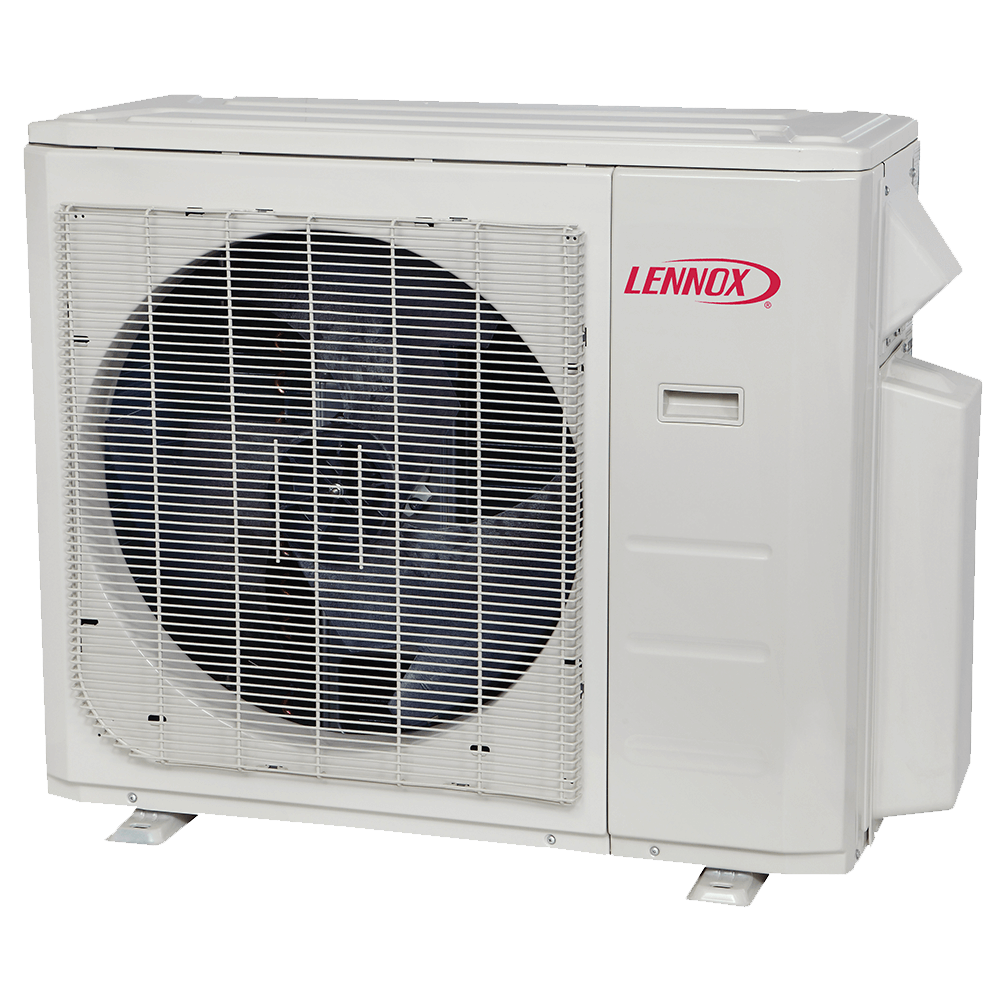 When new ductwork doesn't work, mini-split heat pump systems do.
MPB/MLA heat pump systems are perfect for spaces like add-on rooms where installing or extending ductwork isn't practical.
Easy to install, each system uses a compact indoor and outdoor unit connected through a small hole in the wall.
One outdoor unit can support up to five indoor comfort zones, creating a customized whole-home heating and cooling solution.
Designed with outstanding cold-climate capabilities, MLA heat pumps maintain 100% capacity at 0°F and can operate at temperatures as low as -22°F.

Energy Efficient
Efficiency ratings of up to 24.50 SEER and 11.50 HSPF
ENERGY STAR® certified
Maintains comfort without generating high utility bills
May qualify customers for money-saving rebates
---

Consistent Comfort
Digital inverter ensures minimal temperature swings and consistent comfort
Smooth inverter technology runs extremely quietly
Works with a wireless thermostat for precise and convenient temperature control
---

Secure and Convenient
Greater installation flexibility to offer owners unique solutions within the home
More secure than window units, which can make homes vulnerable to insects, weather elements and theft
---

Peace-of-mind Protection
NEW! 12-year extended warranty option!**
5-year limited warranty on covered components***
7-year limited warranty on the compressor***
MLA/MPB Mini-Split Training!

For Sales - This course is designed to provide an overview of the new Lennox Mini-Split Systems and the market opportunities they bring.
Available Now
The all-new MLA and MPB mini splits is available now. Please find the CAT# listed below for the new units.
| Description | Model | Catalog Number |
| --- | --- | --- |
| MPB Single Zone | MPB009S4S-1L* | 15U57 |
| MPB Single Zone | MPB012S4S-1L* | 15U41 |
| MPB Single Zone | MPB009S4S-1P | 15U42 |
| MPB Single Zone | MPB012S4S-1P | 15U43 |
| MPB Single Zone | MPB018S4S-1P | 15U44 |
| MPB Single Zone | MPB024S4S-1P | 15U45 |
| MPB Single Zone | MPB030S4S-1P | 15U46 |
| MPB Single Zone | MPB036S4S-1P | 15U47 |
| MPB Single Zone | MPB048S4S-1P | 15U50 |
| MPB Multi-Zone | MPB018S4M-1P | 15U48 |
| MPB Multi-Zone | MPB030S4M-1P | 15U49 |
| MPB Multi-Zone | MPB036S4M-1P | 15U40 |
| MPB Multi-Zone | MPB048S4M-1P | 15U51 |
| Description | Model | Catalog Number |
| --- | --- | --- |
| MLA Single Zone | MLA009S4S-1P | 14X75 |
| MLA Single Zone | MLA012S4S-1P | 14X76 |
| MLA Single Zone | MLA018S4S-1P | 14X77 |
| MLA Single Zone | MLA024S4S-1P | 14X78 |
| MLA Multi-Zone | MLA018S4M-1P | 14X79 |
| MLA Multi-Zone | MLA030S4M-1P | 14X80 |
| MLA Multi-Zone | MLA036S4M-1P | 14X81 |
Includes Quick Pitch, Product Brochure and Reference Literature