Lennox Stores - Colorado Springs CO

Address
-, -, - - -
Contact Information
Phone: -
Store Hours
M-F: 7:30 am - 4:30 pm
Showroom: M-F: 9:30 am - 2:30 pm
Special Saturday and seasonal hours. Please call to inquire.
Emergency / After Hours
Weekdays: 4:30pm - 10:00pm
Saturday: 8:00am - 10:00pm
Sunday: 12:00pm - 8:00pm
Service fee applies when store is opened upon request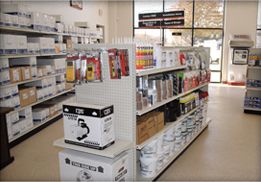 We're your
-

leader for quality HVAC parts and supplies.

Whether you're in Atlanta or Los Angeles or somewhere in between, Lennox Stores® is here to help with the HVAC equipment, parts and supplies you need, when you need them. Our knowledgeable staff are standing by, and ready to earn your business and trust with every sale.

Lennox Stores® sells only to contractors licensed to install and service heating, ventilation and air-conditioning systems in residential and commercial buildings.
Are you a homeowner?
-

Contact Us.

Speak with a Lennox Associate

Our Customer Care Specialists are standing by and ready to help.

(1-800-953-6669)

Monday – Friday, 9 am – 7 pm EST

Contact a Lennox Dealer Now

The best way to get more information on our
products is to work with a local Lennox dealer.