Using the Cross Reference Tool
Cross Reference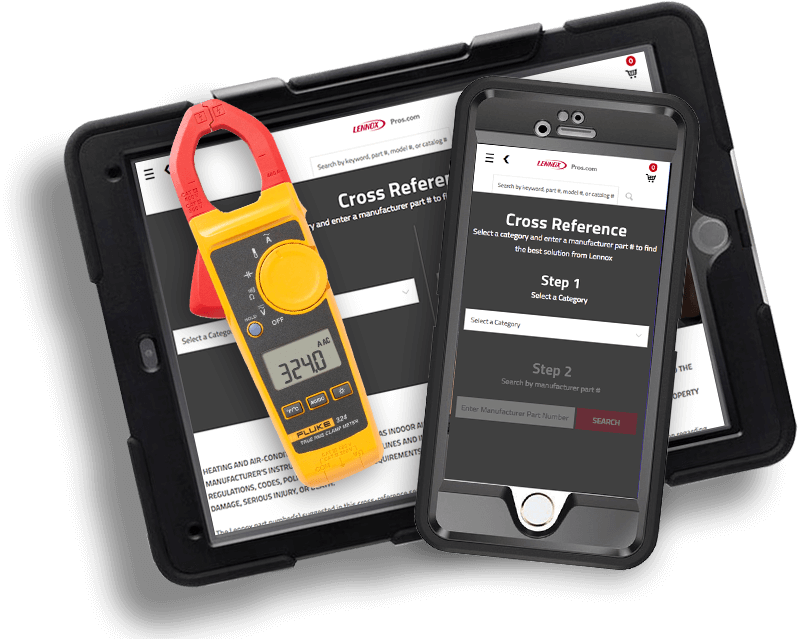 All the universal parts information you need. Anytime, anywhere.
The Cross Reference tool offers new time-saving features to help you find the parts you need to finish the job quicker. The tool searches thousands of parts to provide you a one-to-one match for the best Lennox solution, on your desktop and mobile device - 24/7.
Check the Tool
New design, better performance, improved functionality

New Design Interface
More intuitive, with eight new parts categories, to easily and efficiently find what you need.

Enhanced Search
Search bar auto-populates with the part # you're searching for.

Add to Cart Button
Now you can add the parts you need straight from the Cross Reference tool.

Search by Spec
Not sure of the exact part # you're searching for? Use the 'Advanced Search/Search by Spec' feature to view your parts with your specs in mind.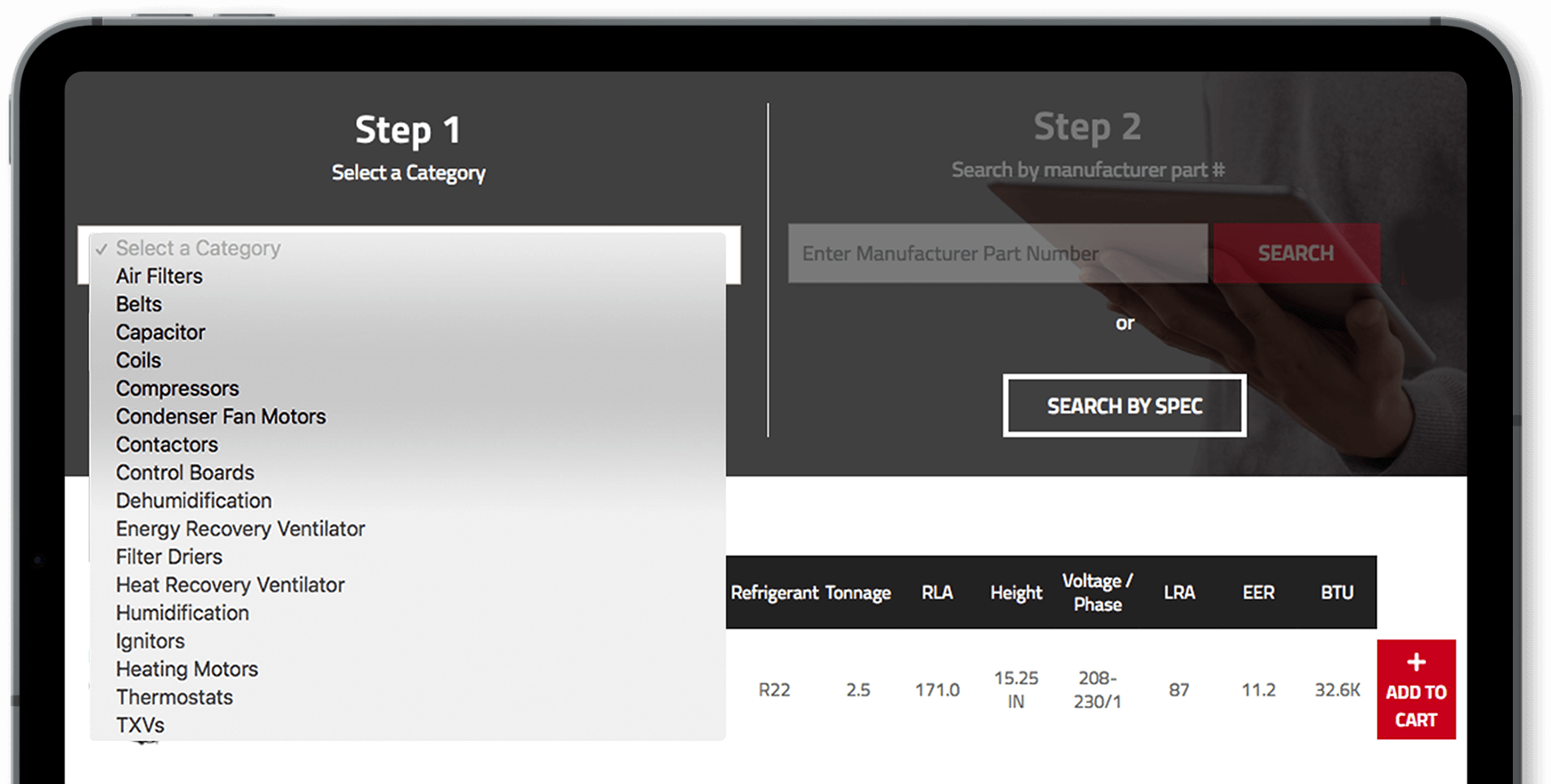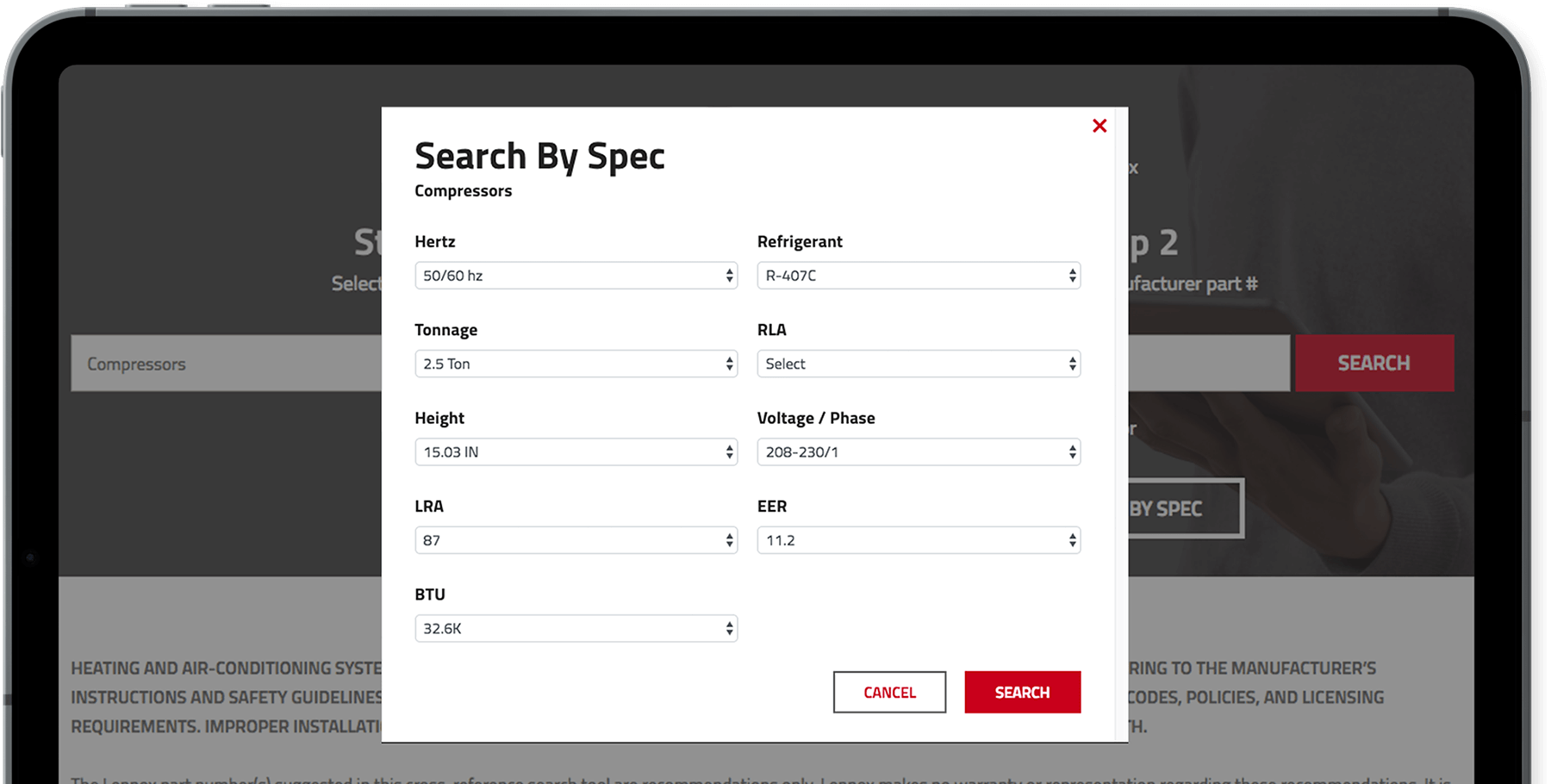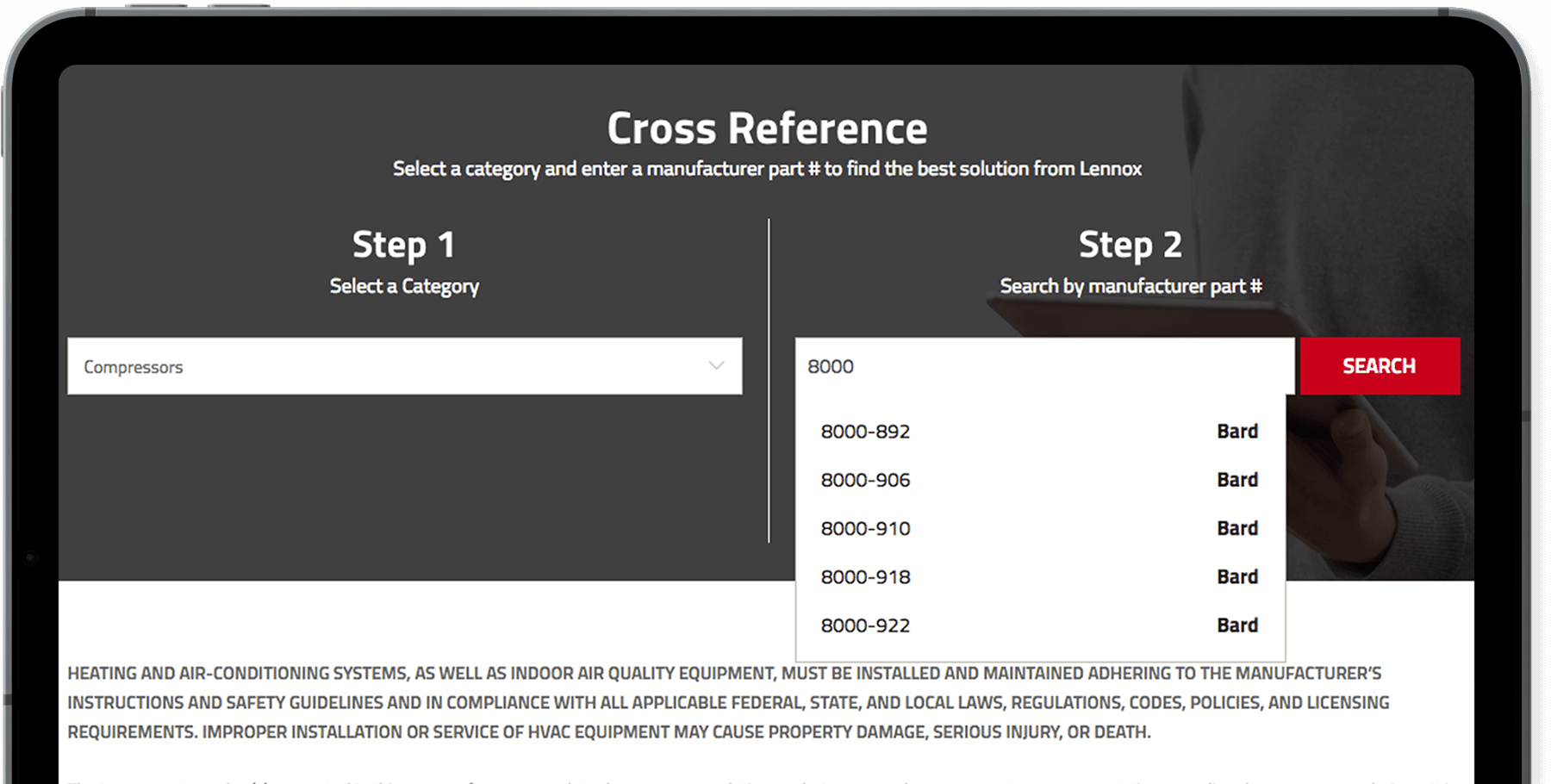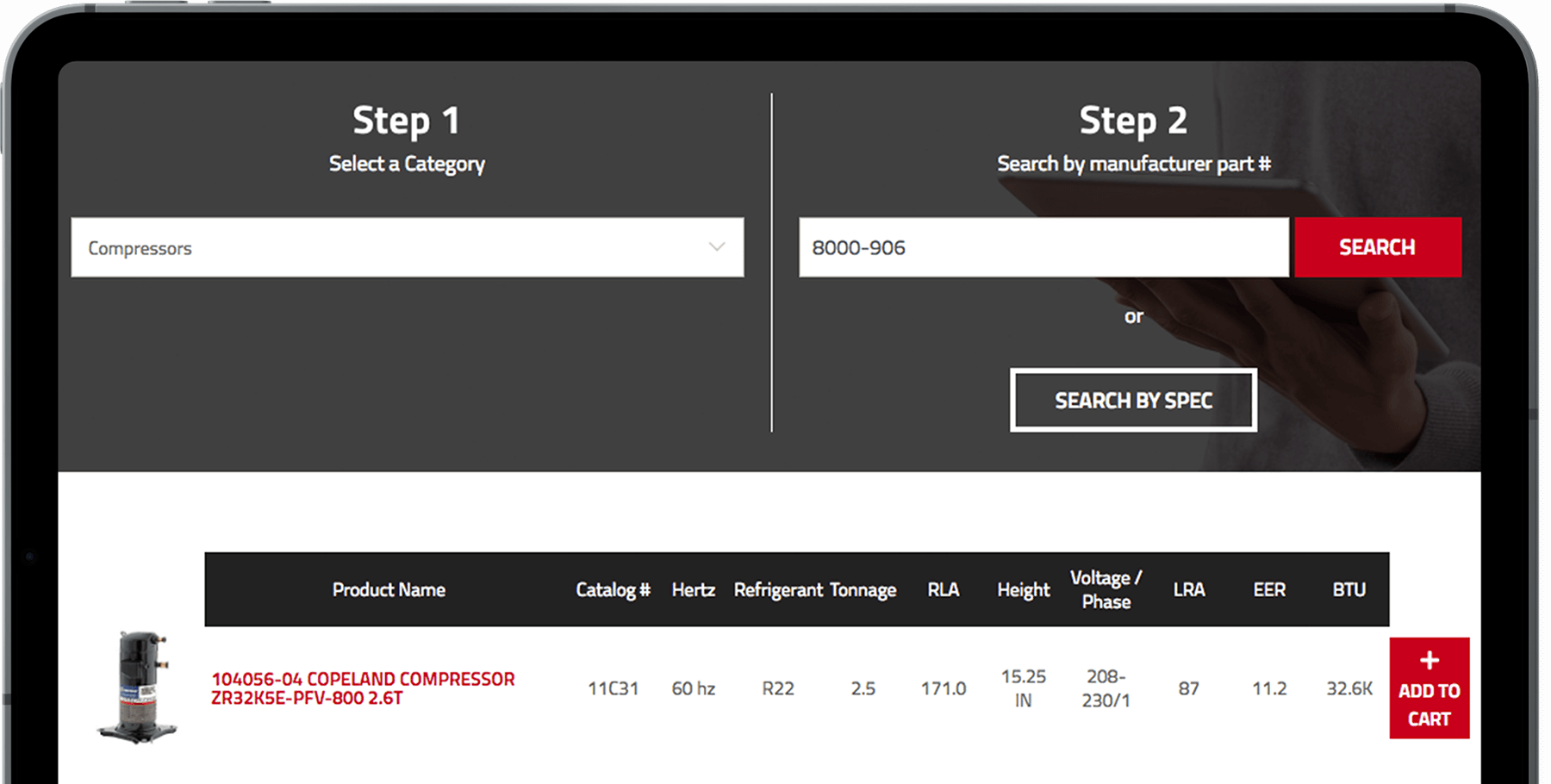 Finding the best part match is simple using the Cross Reference tool on any device.
No need to leave the office or job site to search for parts – you can access the Cross Reference tool from your desktop or mobile device.

Step 1: Search
Navigate to the Cross Reference tool and select the category from the drop down menu. Next, enter the manufacturer part # in the search bar.
NOTE:
Don't have a specific part number? Use the new "Search by Spec" feature.


Step 2: Find
Find your part from the search results and add it to your cart.
NOTE:
Some products look very similar. Click on the product name to view the product details page and confirm you're getting the correct part.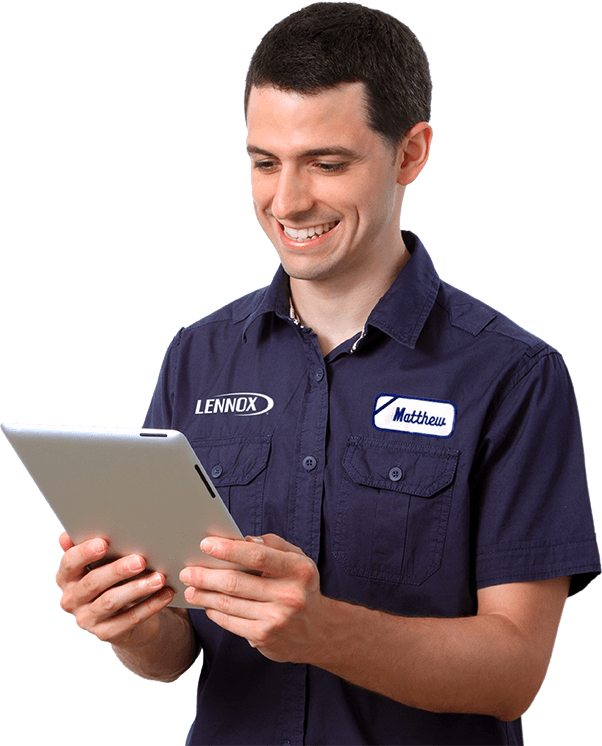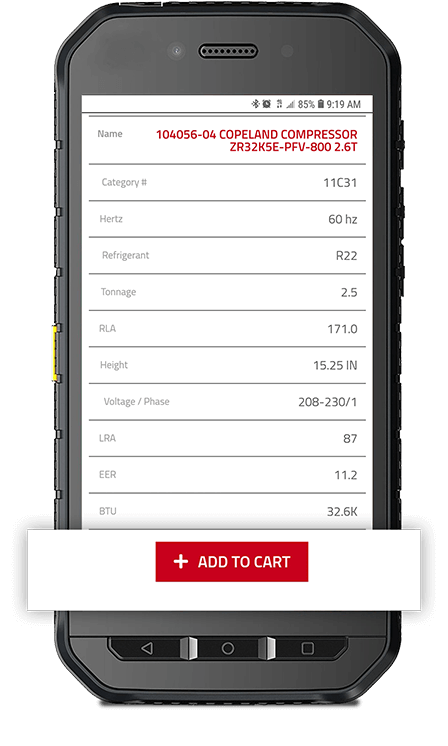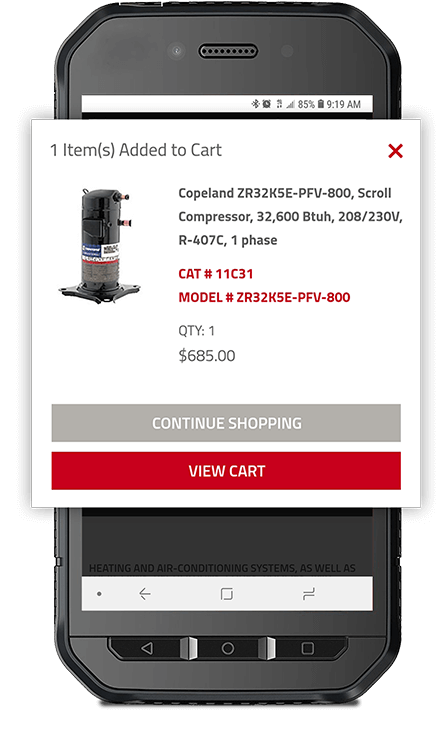 Use these additional eTools to work efficiently and effectively.