You'll learn how to use:

Lead and Customer Management Dashboard: As a CAP Dealer, you'll learn to set up Free Leads when homeowners schedule appointments.

Proposal Builder: Create customized proposals tailored to your customers' needs and budget.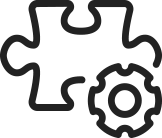 AHRI/HRAI Residential Matchup Tool: Matched to perfection, compliant and verified systems.

ACCA Approved Load Calculator: Perform fast, accurate load calculations in half the time.
Learn how to use all of the HVAC tools you need to WIN...Anywhere