Don't miss system sales opportunities this summer!
Sell the system benefits of installing a more efficient Lennox® furnace this season.
Most homeowners do not think about replacing their furnace in the summer, but a furnace with a more efficient motor can improve comfort as well as lower utility bills.
Help homeowners understand the increased comfort and energy savings they can realize this summer by matching their air conditioner with a new Lennox® variable speed or constant torque furnace and never miss out on a system sale!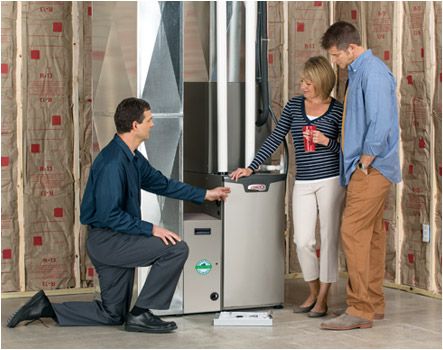 Five ways a variable speed or constant torque furnace can help increase homeowner comfort and savings this summer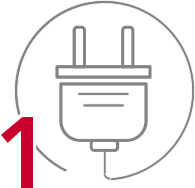 Greater energy savings
Variable speed and constant torque furnaces use up to two-thirds less electricity in heating or cooling mode and are up to 6x more efficient than a PSC motor in "fan" mode. Additionally, these furnaces boost cooling efficiency up to 1 or more SEER (Seasonal Energy Efficiency Rating) points for additional summer savings.
The Dave Lennox Signature® SLP98V is the most efficient furnace you can buy* and uses up to 2/3 less electricity than a PSC motor to help keep cooling bills down in the summer.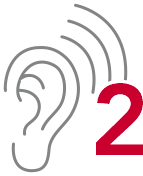 Quieter operating sounds
The furnace is the piece of the HVAC system a homeowner will hear most. Constant torque and variable speed furnaces ramp up slowly to eliminate loud startup noises and continue to operate on lower speeds.
The Dave Lennox Signature® SLP98V is the quietest furnace you can buy* operating at sound levels as quiet as a library, and the SL280V is the quietest furnace in its class**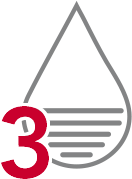 More even comfort
Furnaces with constant fan mode improve comfort by removing more moisture from the air to make the home feel cooler. Temperatures can be set higher while still feeling comfortable, further helping to reduce utility bills in the summer.
Furnaces such as the Elite® Series EL296V and EL296E can run at lower speeds for longer periods of time to reduce the muggy or sticky feeling in the air.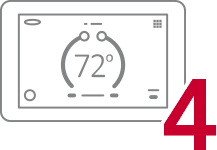 More balanced temperatures
Variable speed furnaces reduce air stratification and can maintain temperatures within 0.5 degrees of the setting. Additionally, they offer excellent zoning capabilities for customized, whole home comfort.
The SLP98V, SL280V and EL296V are equipped with a variable speed motor and distribute conditioned air more evenly throughout the home.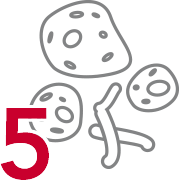 Healthier air
Furnaces with constant "FAN" mode circulate air slowly and for longer periods of time to capture more contaminants through the filter and improve the overall quality of air.
Constant torque furnaces such as the EL296E and EL195E can remove more contaminants and help reduce the occurrence of respiratory ailments which often occur in the spring and summer.
Tips and tools for selling complete systems
Does your comfort advisor know how to sell the benefits of a variable speed motor over a traditional PSC? Download this infographic and give them the tools to sell more systems this summer.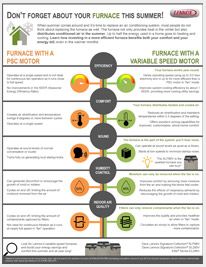 Differentiate yourself from the competition by helping the homeowner save money. Educate them about both up-front savings, via the Energy Tax credits 2016 renewal, and long-term year-after-year savings with more efficient equipment.
Our award-winning training team, HVAC Learning Solutions, shares some tips on how to begin these conversations with your customers:
New constant torque and improved variable speed furnaces from Lennox®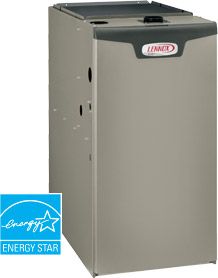 The extended EL195E line
Constant torque furnaces such as the EL195E use 33% less electricity than standard motors and are up to 200% more efficient in constant "fan" mode. New low heat 45,000 and 30,000 2-Ton models provide more comfort for more homes and are a great choice for the multi-family and growing low energy home market.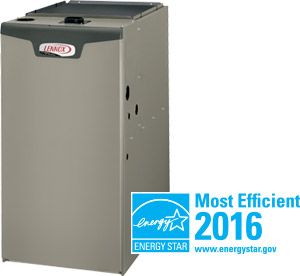 The enhanced SLP98V
The quietest and most efficient furnace you can buy* is now even better with all upflow/horizontal models now a minimum 98% AFUE. The SLP98V maximizes savings in the winter with efficiencies up to 98.7% AFUE and uses up to 2/3 less electricity than a PSC motor to help keep cooling bills down in the summer.
---
**Based on sound pressure levels during steady-state, high-fire operation of Lennox SL280UHV070V36A and leading competitive units at mid-point temperature rise and minimum external static pressure when set up per Section 4.5.3 of AHRI 260-2001.