BuildAnInstaller ™ | HVAC Training
BuildAnInstaller™
Are you tired of waiting for the right installer to come along?
We hear you. This two-week instructor-led class trains students on correct procedures for
installing new HVAC equipment. The curriculum includes commissioning, so you don't have to
call a service technician out for start-up.
In two intense weeks of classroom and hands-on lab practice, the BuildAnInstaller™ class provides participants with the knowledge to support your new system sales through proper installation of that equipment.
Whether you have a structured in-house training program, or not, BuildAnInstaller™ helps to get your new hires job-ready on an accelerated timeline. Save man-hours, frustration, and on-the-job mistakes that can cost you customers.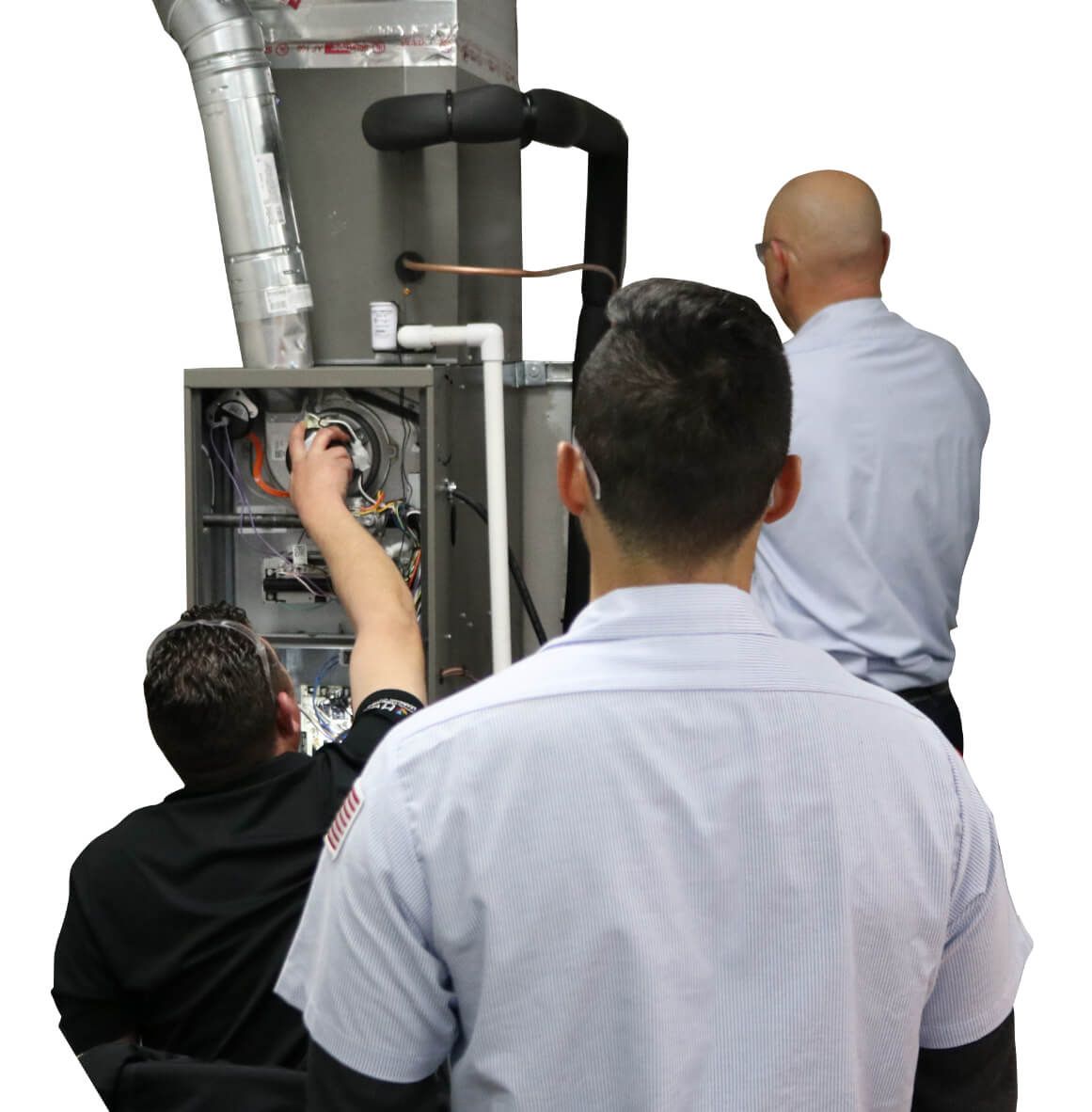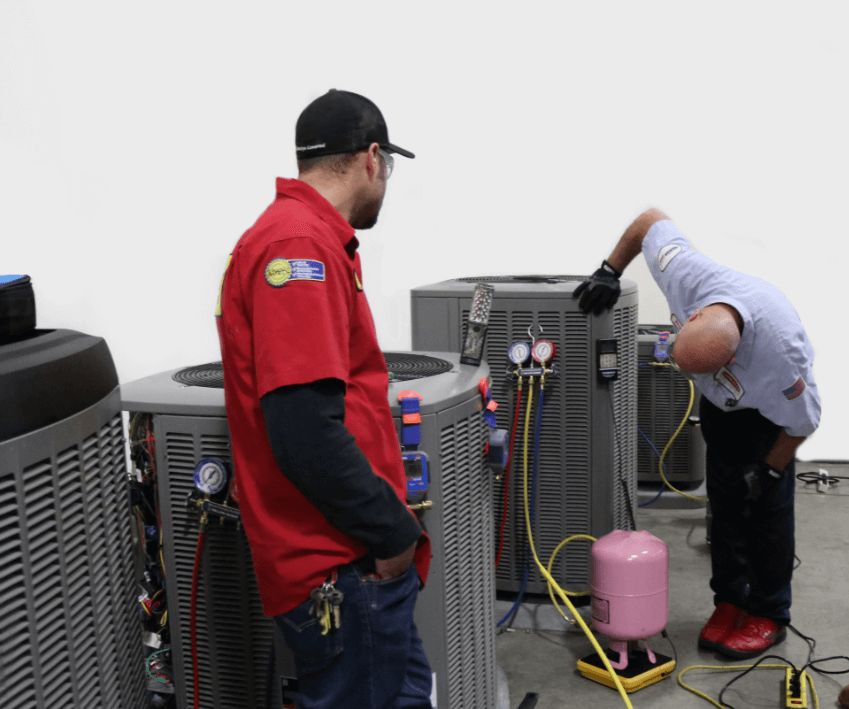 BuildAnInstaller™ - What's in it for you
Whether you're looking to expand your Residential New Construction
business or need to support Add On Replacement sales, we can get
your installers trained and contributing to your team, fast.
Teaches students the skills they need to perform installs.
Give us two weeks, and a student who is ready to learn, and we'll turn out a qualified installer.
Helps you to recruit and train new talent, in spite of HVACR industry tech shortage.
Intensive instruction, combining classroom and hands-on learning.
Students learn both the why and how of proper installs.
Reduces or eliminates errors due to "rules of thumb."
Supports both Residential New Construction and Add On Replacement business.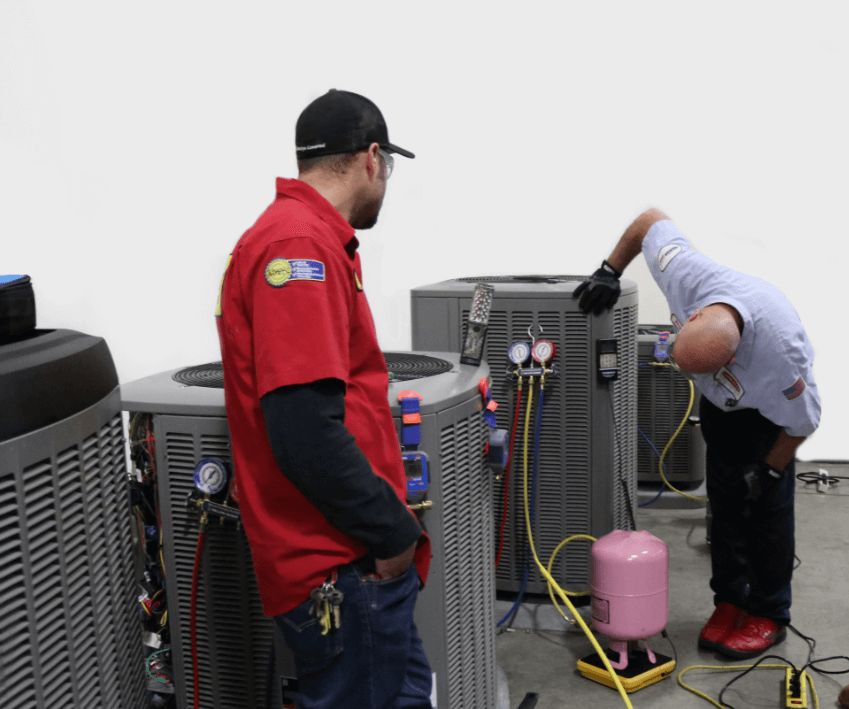 Certifications
At the end of Week One, students take their EPA exam. Upon successful completion
of the class, students sit for their NATE Installer Technician Exam.
Premier Dealers:
$2,800* (20% Discount)
BuildAnInstaller™ Course Outline

Day One Theory
Safety
Personal
Job site
Tools and equipment
Handling pressurized cylinders
Brazing and fire
Technician Communication
Proper appearance
Communication
Record keeping

Day Two Theory
Wiring projects
Wiring to loads
Wiring switches
Wiring Thermostats
Wiring accessories

float switches
condensate pumps
high and low pressure switches
hard start kits
Electrical Checks On Units

Day Three Theory
Basic Refrigeration

Superheat
Sub-cooling
Fixed metering devices
TXV metering devices
Approach
Charging charts
Typical pressures
Typical temperatures
Using typical value charts

Day Three Lab Assignment
Hands on Checking of
Checking charge using

Superheat
Sub-Cooling
Approach

Determining types of metering devices

Day Four Theory
Gas Heating

Basic Gas Combustion
80% operation and venting
90% operation and venting
Single and multi-stage operation
Gas pressure adjustment
Combustion analysis

Day Four Lab Assignment
Check and adjust gas pressures on single and multi-stage furnaces
Perform combustion analysis on both 80% and 90% furnaces
Measure temperature rise
Adjust blower speeds based on temperature rise

Day Five Theory
EPA Exam
Recovery of refrigerant
Measuring liquid line and weighing in charge
Brazing
Dryers and filters

Day Five Lab Assignment
Recover refrigerant in system
Calculate charge and weigh in refrigerant
Hands on Brazing projects