Lennox Learning Solutions | BuildATech™
BuildATech® Virtual Classroom
Travel logistics tricky? Let us bring our new virtual classroom to you.
Get the best of both worlds – online and in-person training, with our new virtual classroom. Content from our flagship BuildATech program virtually delivered to you onsite, with a live instructor. Each daily session is two hours of live interactive instruction, helping technicians to grasp and retain the new content.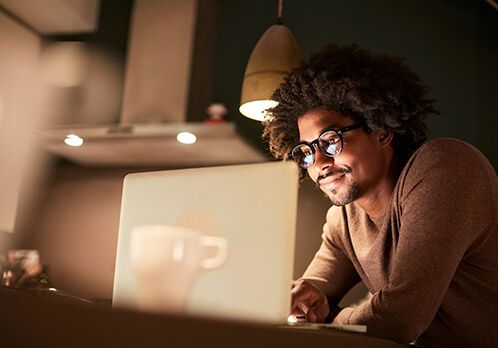 Virtual Classroom Benefits
Real-time, live instruction and classroom participation, without travel concerns.
Live instructor-led classroom training, from the safety and security of your dealership, or the tech's home.
Two hours of focused, daily in-depth instruction and discussion for two weeks.
Participants level up their Maintenance or Service technician skills, while remaining available for daily service calls.
Each morning's session begins with a discussion of issues or scenarios the participants encountered in the previous day's calls, bringing real-world experience into the virtual classroom.
Participants will receive access to a downloadable digital version of the Heating and Cooling Essentials textbook.
Course Description
From earning homeowners' trust to helping them achieve perfect indoor air, your techs are at the heart of your HVAC business. In today's labor market, it's often challenging to find the workers you need, when you need them. With three new tiers of two-week technical training, you can hire for the right attitude and work ethic, and train for the right skill level.
The BuildATech® program is divided into three, two-week classes: Maintenance Level, Service Level, and Advanced Level.
BuildATech® tiers
Maintenance: Beginner-friendly program covering HVAC fundamentals and how to perform residential maintenance checks.

Service: For techs with some experience who are ready to focus more on diagnostics and troubleshooting.

Advanced: Seasoned techs will focus on root cause analysis, communicating with customers in tough situations, and more efficient troubleshooting.
---
---
---
Locations: Dallas, TX, Los Angeles, CA, Columbus, OH, Atlanta, GA, Brampton, ON, Canada, Calgary, AB, Canada
---
Testimonials
"…I wanted to tell you what an awesome program the BuildATech® program is. I had my son at 19 years old go through it in March this year and he is performing like a star. He works with 3 other 8 to 10-year veteran service techs at our Granbury location and his numbers are as good as theirs with very few call backs. In addition to the BuildATech® we use the Lennox Learning Solutions YouTube channel quite often during our weekly training. Keep up the good work."