Lennox Learning Solutions | BuildATech™
Zero to Qualified in Four Weeks
Welcome your new technicians to the HVAC industry with BuildATech® training: a comprehensive, four-week course that covers everything from diagnostics to communication and maintenance, to becoming a NATE and ICE certified technician.
Whether you want to train a new hire or sharpen your own skills, BuildATech® is your route to a professional and proficient technical staff that can create long-term customer relationships. This highly effective training features a series of webinars and online courses in week one, followed by three weeks of customized hands-on instruction at our training centers in Atlanta, GA, Dallas, TX or Columbus, OH.
In just four weeks, your technical employee will be equipped with all the skills they need to tackle the toughest installation or repair issues. BuildATech® training not only gives your new technicians the ability to become revenue-generating members of your team, it's an investment in the future of your employees, and your business.
BuildATech®
Course Highlights
Week One:
Webinars – HVAC basics
Week Two:
Classroom Instruction – Refrigeration, Cooling,
Electrical, Heating, NATE and EPA study
Week Three:
Classroom Instruction – Pump Down Recovery/Recharge/Brazing,
Air Distribution, A/C Refrigeration & Diagnostics, Electrical, NATE study
Week Four:
Classroom Instruction – Tech Communication, Gas Heat, Controls,
NATE and BuildATech® exams, course graduation
Program price:
$5,500
Premier dealers:
$4,500 (20% savings)*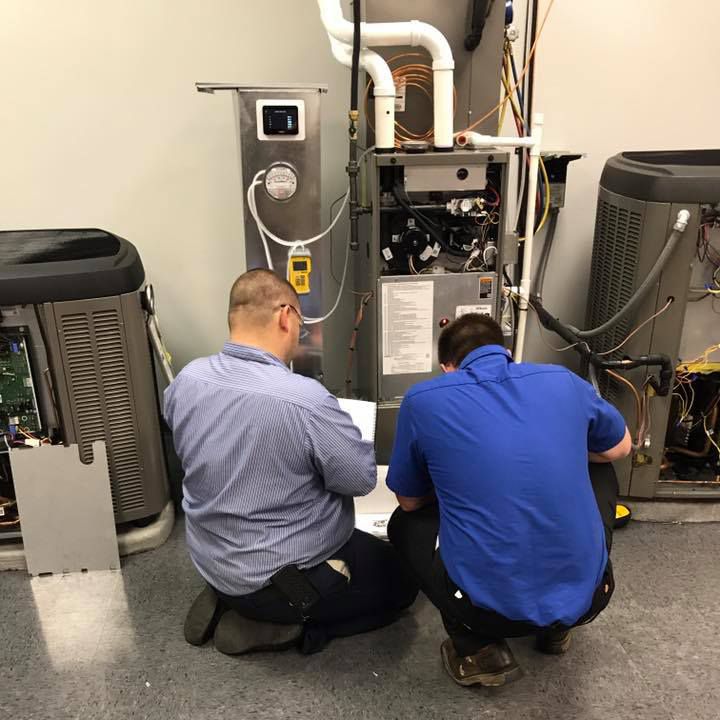 Testimonials
"I would recommend the class. It's a great thing when you can take an existing employee and "build" him to be what you need. Other employees see there is room for promotion and you don't take a chance on trying to find the "unicorn" service tech…That's my take on the build-a-tech class. Money well spent for me...."
Mike Hammel – Owner, Waldorf-Riley Heating and Cooling, Arkansas City, KS
Training Agenda
Filter

Look-Up By Class Name:
Look-up Class by Location: