Lennox Learning Solutions | Learning Paths
We've been building eLearning content for over 20 years, and we offer an extensive library of over 500 eCourses and training assets specific to the HVAC industry.
Note: You'll need to login to your LennoxPros.com account to access the Learning Center and find these Learning Paths and Assessments.
Assessments
Our assessments provide a way to measure a potential new hire or existing employee's knowledge, and to evaluate how well your company is doing.
Looking to evaluate a technician or installer's knowledge, before you hire? Use our Pre Hire Technical Assessment or Pre Hire Installer Assessment.
Want to benchmark your company against KPIs (Key Performance Indicators) in five major categories? Check out our Business Improvement Map.
Technical Needs Assessment
Technical Pre Hire Assessment
Installer Pre Hire Assessment
Business Improvement Map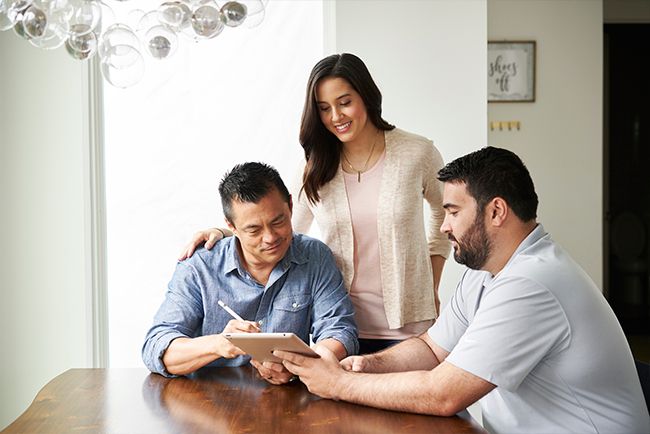 Learning Paths
Continuous learning is the key to a sharp mind and improved skills. Each of our online Learning Paths is a series of related eCourses forming a complete curriculum. Most are delivered in bite-sized lessons, to allow learners to study at their own pace, and improve their HVAC knowledge and skills in as little as a few minutes per day.
Technical
There's no better way to build customer loyalty than through your techs.
Nothing creates repeat customers quite like technicians who inspire their confidence and trust. Our courses provide your technicians and installers with advanced knowledge and proven techniques, all designed to make them an even stronger asset to your company.
The following Learning Paths contain eLearning courses and are available 24/7 in the Learning Center.
Service Tech 1
Service Tech 2
Service Tech 3
Service Tech 4
Service Tech 5
Service Tech 6
HVAC Essentials
Cooling Fundamentals
Cooling Season Preparation
Heating Fundamentals 90% Furnaces
Heating Fundamentals 80% Furnaces
Heating Season Preparation
NATE Preparation
Installer 1
Installer 2