Increase Mix and Close Rates
Propose across the kitchen table or online.
Schedule a Demo
Increase Close Rates
Quickly capture homeowner needs and design custom proposals for each home.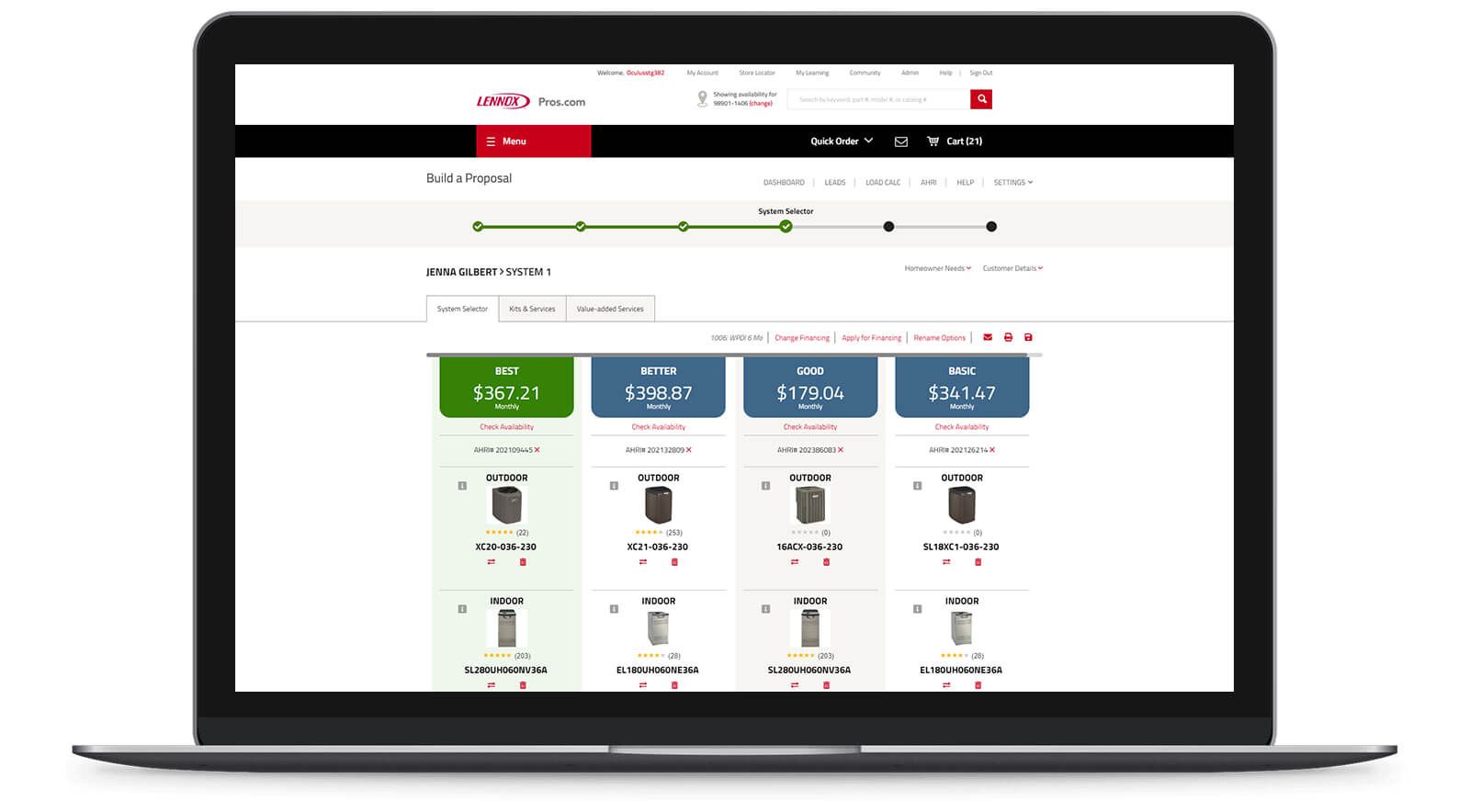 Close faster, build proposals with features and templates that let you:
Increase mix with newly designed Best/ Better/Good/Basic options.

Educate homeowners with product information to enable them to choose their comfort level.

Provide homeowners with a summary of investment, discount, and financing options.

Easily add all your products from the proposal to your cart, seamlessly.
Include labor rates, SPIFs, and financing costs into your cost of sales.

Include Lennox Residential Packaged Units (LRP) to outdoor units, and Boilers to indoor units.

Whether you're offering homeowners additional products or services, you can easily insert line items to your proposal, quickly.
What Lennox Dealers
are saying about Proposal Builder
"The Proposal Builder is a more streamlined and visual interactive process for a customer so you know they are engaged with what you're talking to them about. Compared to having a conversation before and writing out two options on a sheet of paper and handing it to them, to having a more interactive experience that's been positive with everybody that I've gotten to use it with."
AJ Beau
Beau's AC & Heating LLC

"I wasn't sure what type of equipment was currently installed in my new customer's home. To my surprise, it was a residential package unit which are less common in our service area. Thanks to the tools available on LennoxPros, I was able to write up a proposal with 3 options for an LRP residential packaged unit and close the sale that day by adapting to my customer's needs on the spot!"
Dan J Craig
Edington Heating & Cooling Inc