LennoxPROs Latest Site Updates
All of the Sales Tools you need to WIN in your market.
All in one place.
Everything you need to generate quality leads, increase your product mix, grow profits, and improve efficiencies.
Are you ready to maximize your ROI in 2018 and beyond? Increase your conversion rates by qualifying leads faster, close more sales, and generate more revenue with these new Sales tools available to you through the exclusive Pilot Program. We help you win business, one customer at a time.
---
Key Benefits:
Let your computer or smart device (mobile/tablet) become your proposal generator. Close every deal with a customized professional proposal.

Generate more leads
Lennox CAP dealers can opt in and receive free leads from multiple sources.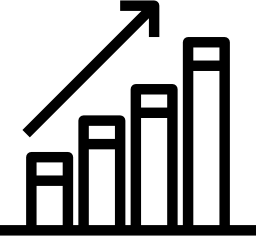 Close More Sales
Increase profitability by expanding your product mix, offer add-ons and service plans.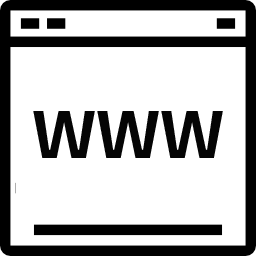 Improve Efficiencies
From lead generation to proposal creation to ordering, all in one site.
Web Leads
Get matched with qualified leads for free.
Registered Lennox CAP dealers can opt in to receive leads from the Lennox.com Dealer Locator and other lead sources.
Stay on top of each new lead through automatic email and text notifications.
Access lead information in one place.
CRM for Lead and Customer Management
Manage your entire sales process from lead generation to closure in one tool.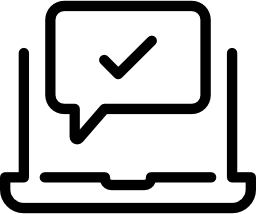 View lead and customer information in one place.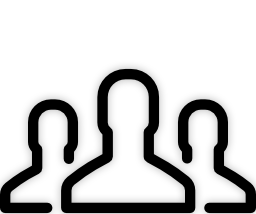 Easily assign leads to users in your company.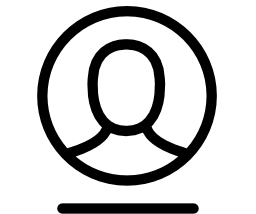 See your complete business pipeline and opportunities.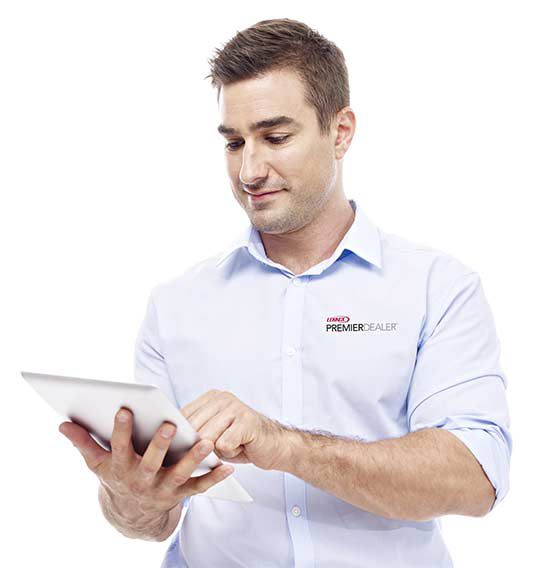 AHRI/HRAI Residential Matchup
Systems matched to perfection.
Easily create AC and HP matches.
Quickly lookup AHRI matches through updated search.
Save your favorite system matches with "My Perfect Match" feature
Mini-split matches
Load Calculator
Generate ACCA approved Manual J load calculations within minutes
Cut calculation times in half.
Perform both block load and room-by-room load calculations.
Download ACCA approved professional reports as PDFs, making it easy to submit them for rebates and permits.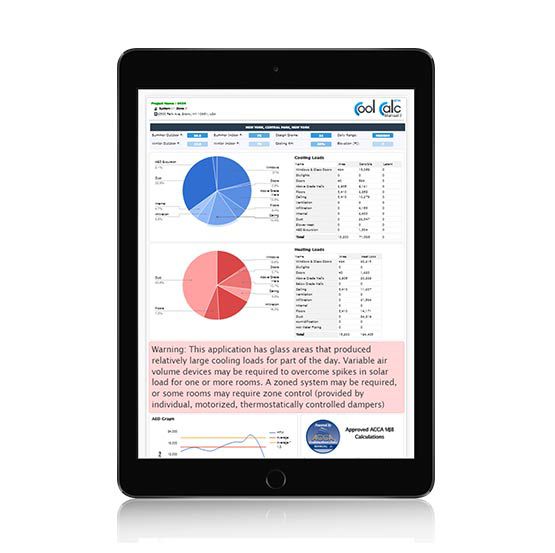 Engage with customers by providing multiple sales options
Provide them exactly what they need.
Provide 5 options to your customers: Better, Best, Good, Basic, and Custom.
Integrated financing options.
Create unlimited accessory options (Lennox and non-Lennox products) for your customers.
Customizable proposals that reflect your business selling strategy
Create simple proposals tailored to your customer's needs.
Value-add services to differentiate your company from the competition.
High-resolution product images and real-time pricing info.
Get your customers to close with an e-signature.
Integrated load calculation and AHRI matches into the sales proposal.
Merge multiple proposals into one custom proposal.
Use reporting and leaderboards to track your team's performance.
Automate your processes to save time and money.
Tool admins can track team performance and marketing campaign efficiency.
Comfort advisors can compete on close rates.
Pros Integration
The big sales picture in one, simple, easy-to-use site.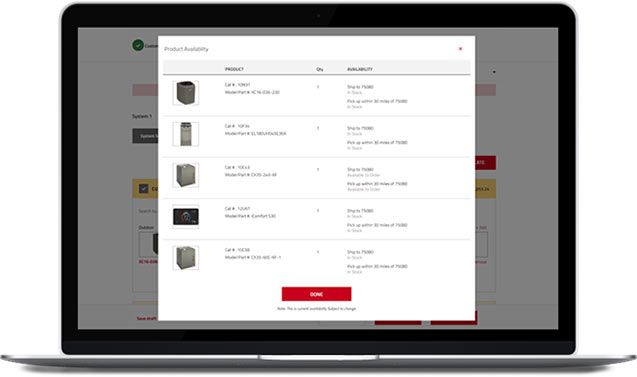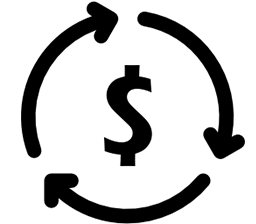 See real-time pricing and availability for Lennox equipment, parts and supplies.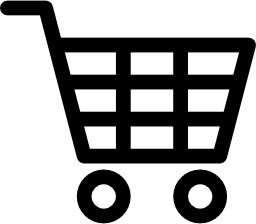 Add all your products from the proposal to your cart seamlessly.
Anytime, Anywhere
Use it on-the-go or in the office.
Accessible on mobile, tablet or desktop.
Getting started is easy.
Register for LennoxPros.com
Set up your company profile. How? Click "My Company Setup" under "Settings" tab.
Tailor your pricing and products. How? Click "Summary (Pricing)" under "Settings" tab.
Upload leads. How? Click "Leads" tab.
Start Making Proposals.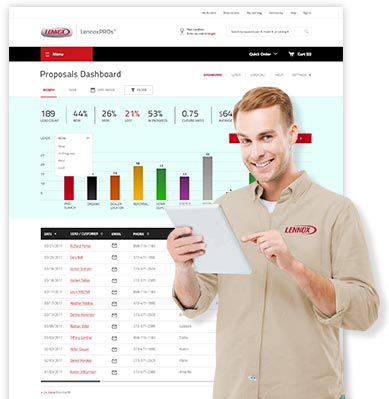 Need additional assistance? Check out these video tutorials for further assistance.
---