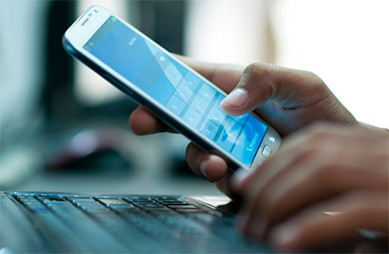 + With Invoice Quick Pay, customers can make online payments. What are the other capabilities IQP offers?
A. With IQP you will be able to view, download, pay and manage invoices 24/7.
+ Can I still get paper delivery if I sign up for your new invoicing portal?
There is only one delivery method capability- Print Mail or e-Invoicing.
+ Can multiple users have the access to the portal?
Yes. Once you have activated your account, you can add multiple users with different access level.
+ Will my Lennox Customer number change with IQP?
No, your Customer number will remain the same.
+ What will be the contact information for inquiries?
+ Will I get a payment receipt if I pay online?
Yes, there is a payment confirmation, when a payment is made.
+ When will my payments be reflected?
Payments processed prior to 4 p.m. CST will be processed the same day and will be reflected on the portal. Payments processed after 4 p.m. CST or on a non- business day will be processed the next business day.
+ Can I view my payment history?
Yes. Invoice Quick Pay has a payment history tab. You can view your past online payment details under this tab.
+ Can I pay for multiple invoices?
Yes. Customers will be able to select multiple invoices and make one payment for all selected invoices.
+ Can I view and download my online invoices?
Yes. You will have the ability to view and download your selected invoices from the IQP portal.
+ What is Easy Import feature within IQP?
Easy Import refers to the process of generating a data file. This data file will contain invoice information; which can be used to import directly into the following accounting systems.
PeachTree Quantum, QuickBooks, CSV, CSV Detail, Viewpoint Construction Custom, Forefront Construction Suite, PDF, PeachTree Premium, Timberline, Viewpoint Construction Default, Timberline Summary , Universal Business Language XML.