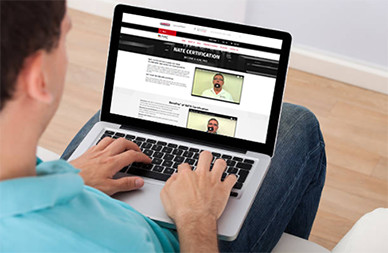 +What HVAC learning experiences does Learning Solutions offer?
In-person
Live Stream
400+ online classes
Private classes on request
​
+ What are the benefits of the Lennox U program?
Free Talent Development Resource Tool
An opportunity to review the development of your most important resource, your team:

Use it to conduct performance reviews
Help you develop your training plan for the year

State of the Art Training
125+ Years of Training
Industry Best Practices
Low monthly payment
+As a business owner, how do I retain technicians?
75% of the technicians are more likely to stay with employers that provided career training and support for their certification. Support their career path by enrolling your techs into training classes to advance their skill set. In addition, you can expect:
Reduce callbacks
Lower warranty claims
+Why is sales training important?
Comfort Advisors represent 75% of a contractor's revenue, therefore homeowner interaction is highly valuable. When a consumer invites you into their home, they have specific concerns in mind. It's a comfort advisor's job to learn what those are and work with the customer to solve the issues, including those related to airflow, system sizing, and indoor air quality.
Comfort Advisors who complete this program increase their closing rates to 55% - 75% and see average sales tickets of $8,000 - $12,000 or higher.*
*Average results from past participants
Reduce callbacks
Lower warranty claims
+How do I improve my sales?
Comfort Advisors are a direct reflection of your business, and they have a direct impact on your bottom line. Providing continuing education is a critical part of your company's success and growth.
65%+ average closing rate and 1.5million+ average total revenue produced by students taking our Lennox Learning Sales classes.
-Source: Average results from past participants
+What's the best way for technicians to earn NATE hours?
All our technical, instructor-led classes give the opportunity to earn NATE continuing education hours for recertification.
+What classes does Learning Solutions offer?