Marketing FAQs
Send us an email, or give us a call!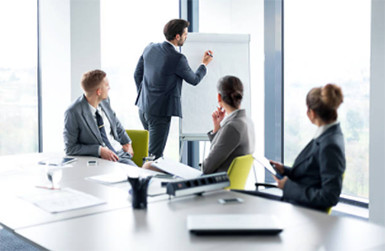 Frequently Asked Questions
+ Why Social Media?
Social media is an online community where people are sharing their home innovation, comfort, and efficiency-related experiences and, therefore, Lennox felt like it was a natural place to get involved. We believe social media is where we can contribute and build relationships with people who are passionate about the same things we are. By creating accessible and compelling social touch points for consumers to interact with us, we can help shape the conversations that are already happening.
Not only does Lennox want to have a corporate brand presence on social but feels than an integral part of our brand presence online is the dealer social program. Our ultimate goal as a brand in social is to blaze the trail for our dealers by engaging with consumers on all the major social channels.
+ How can I participate in the Consumer Promotions program?
Eligibility for consumer promotion and access to promotion offer details is based on participation in the Lennox CAP program. Your username is the email address used to sign up for CAP, and the password is the dealership number.
+ I don't remember the email addressed I provided when I enrolled in CAP. What should I do?
US participants can call Strategic America at 800-728-0991, and Canada participants can call Publicis at 416-925-7644 to find the email address used at registration.
+ I have questions regarding my Costco claim. Who should I contact?
If you have questions regarding your Costco claim please contact our promotions support vendor at 855-458-5462.
+ What is a Webservice?
Webservices allow different applications from different sources to communicate with each other without time-consuming custom coding, and because all communication is in XML, Webservices are not tied to any one operating system or programming language. Lennox Residential Webservices provide access to the Product API, Promotions API as well as tools available on Lennox.com.
+ What can I use the Webservices for?
Lennox Residential Webservices currently provides access to the Product API as well as the Energy Saving Calculator. Lennox Residential Webservices were created specifically to allow authenticated users (e.g., dealers and distributors) access to the latest, most accurate product and/or promotions information from Lennox.com for real-time display on their business sites through the Product API or Promotions API; it also provides the ability to embed the Energy Saving Calculator onto their own website. As long as you follow the guidelines outlined in the Terms of Use for the Lennox Residential s, you may access, modify and/or remove content at your discretion.
+ Who should consider using the Product or Promotions APIs?
Because the Product or Promotions API only provides raw product data which must be processed and integrated into your website or application, only Dealers with a knowledgeable in-house or third party developer should consider signing up for this service. As outlined in the Terms of Service, Lennox provides no implementation support beyond the documentation and examples provided after signup.